12-Year-Old Cancer Patient Uses His 1 Wish to Feed Hospital Patients and Staff
---
This boy is bringing new meaning to the words "comfort food."
While Lucas Hobbs, 12, was undergoing treatment for stage III Hodgkin's Lymphoma at the Children's Hospital and Clinics of Minnesota, he missed good food.
The aspiring chef felt that the chemotherapy messed with his taste buds and his appetite, leaving him not wanting to eat some of his favorite food and losing weight, NBC News reported. And having to eat hospital food didn't help either.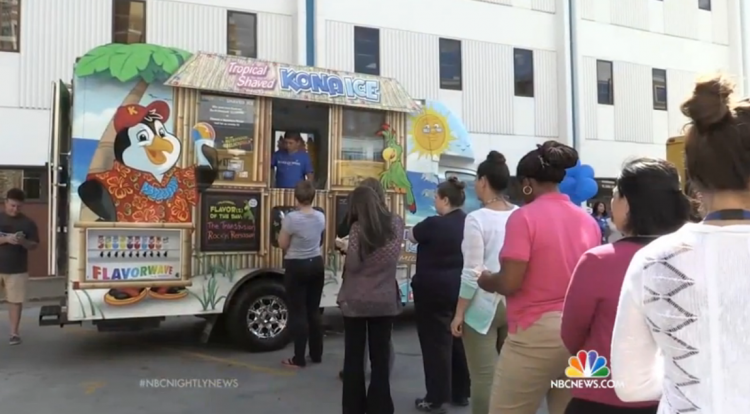 Now, Lucas is in remission and he's decided to use his Make-A-Wish to fill the bellies of the patients and staff that helped him get better. Lucas orchestrated several food trucks to dish out tasty treats with original names, like the "Blood Transfusion" and "Rockin' Remission" snow cones. He made some visits to his local church and police department before parking the food trucks outside the hospital for staff and patients to enjoy.
"I am here to give back the kindness that everybody gave me when I was sick," Lucas told the NBC News. "I am here to return that kindness."
Get more on the story from the video below: 
Originally published: August 7, 2015