To My Mom: Thank You for Being My Light in the Dark Moments
---
When I was young, I used to compare my mom to other people's moms and wonder why she was so protective and conservative.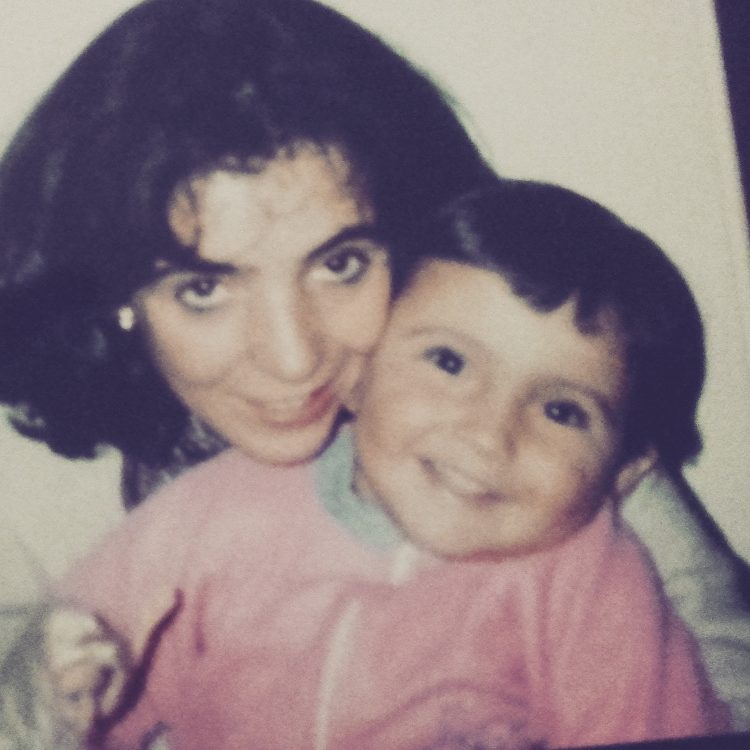 I didn't understand why would she freak out when I didn't do well exam or why she didn't let me have boyfriends in my room or travel alone with them. I was frustrated because she told me I could only pierce my body once I was over the age of 18, she never condoned minors drinking alcohol, controlled my internet hours on school days and didn't let me have a cellphone until I was about 12 years old.
A decade later, I was in a situation when I wasn't be able to live by myself because I was considered a danger to my own life. Part of this major depressive disorder crisis came with an uprise of my panic attacks and generalized anxiety that left me speechless and immobilized from the waist down. I remember the night of that episode. I tried to explain to my mom what was happening with sounds and few words. I was terrified. I was shocked. I was confused. I cried, while telling myself, Move! Freaking move! Even a toe, come on! My legs remained still. Then my mom came, and muscle by muscle, she organized them so I could stand up. I had no strength to do so. And she, who is smaller than me, carried me to the shower.
There, she undressed me, and helped me crawl into the shower so I could be sitting down. I told her I wanted to be alone. I was 22, I thought. I had already graduated from high school. I had done a year of study to become a psychologist. I had already had four boyfriends. I went alone across the continent for one of them. I was with one of them for four years. I had two tattoos. I've dyed my hair thousands of times. I knew how to drive and I even had driven on a highway, I thought. And now I needed my mom to be able to move. I needed her to dress me. I needed her to bathe me. At 22 years old.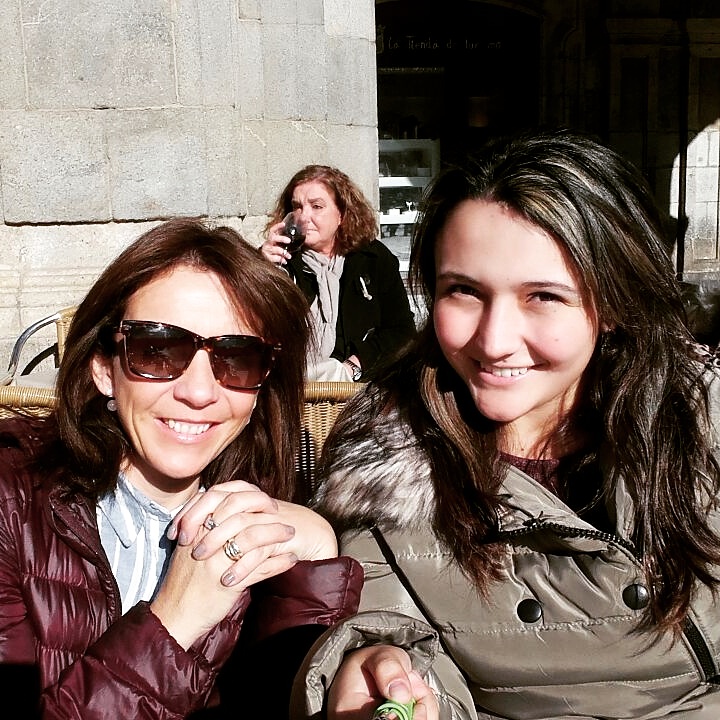 As I sat there, crying, she came and sat by my side in the shower — getting wet and all — and told me, "Easy. Take it slowly. It's gonna be fine. Come on, try to move a toe." This pep talk went on for like 15 minutes. She would pat my shoulder and I wouldn't take my eyes off my foot. Every time I got desperate, she told me "You are doing the best you can. Be easy on yourself. You'll do it." Twenty minutes later, the little toe of my right leg moved. And the others came along soon, too. My mom helped me out, she dressed me and put me to bed. After some exercise, physical therapy at home and lots of patient after, I was walking again with help of my cane in two to three weeks.
It's not like my mom hasn't had troubles of her own, especially recently. She has struggled with depression after a very recent separation from my dad — the love of her life since she was 17. My grandpa is sick and the things aren't looking quite good. Her own mom left when she was just a toddler. Life certainly hasn't been easy on her. But somehow, in the last year, she managed to learn how to live while being separated from her husband, while keeping up with two kids, one of whom entered a severe major depressive crisis.
If you could see the temple and the strength in this woman.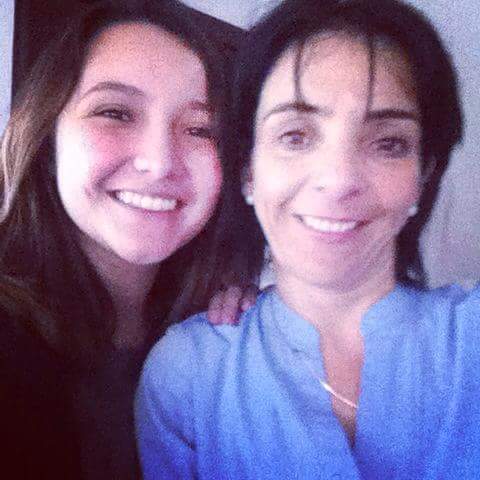 Always with a smile, always positive, always loving. She has endured endless doctors appointments and has heard the word "chronic" infinite times. Arthritis, fibromyalgia, alopecia, asthma, chronic major depressive disorder, anxiety… And she never broke in million pieces. She always endured it. She always took it. Her priority was always how I felt, and to remind me to "Take it a day at a time" when my mind wonders about all these lifelong diagnoses. She's held my hand through every exam and made me laugh before every hard appointment. She just has to look at me to know if I'm having a good or a bad day. She knows which things are triggering without me even having to tell her. She knows when I'm suicidal just by the look in my eyes. She's listened to my suicide ideation and seen my self-harm injuries and filled them with kisses and understanding. Of course, she also works very closely with my therapist and psychiatrist, therefore every odd behavior must be told. But she's never made me felt like a monster. She's never made me feel like my diseases were a burden or a mistake. She has more faith in my journey than I ever had.
When she got pregnant with me, there where troubles and complications, and since then, she stood up to the doctors in order to save my life. Little would I know that 22 years later, she would still be doing the same.
Mommy dearest, now I realize the only thing I've ever needed from you is to be there.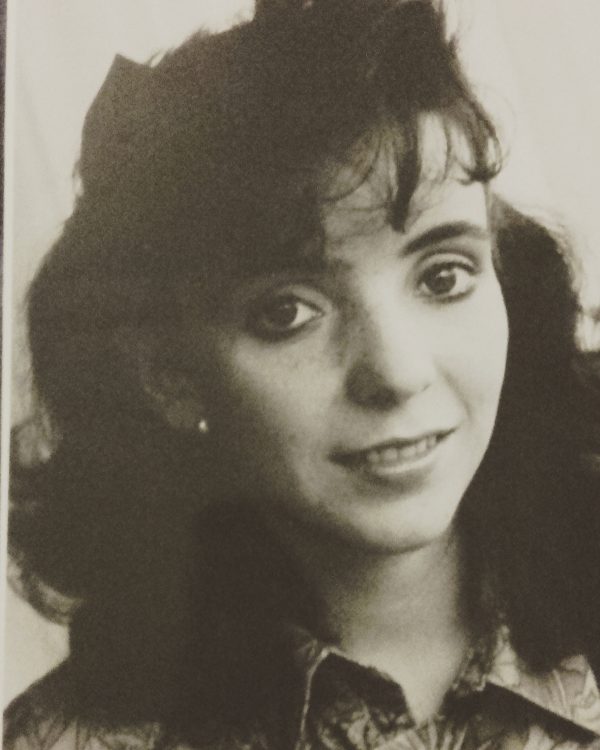 To love me just the way I am. To make me feel safe. To give me hope. To be my rock. To be my journey partner. I couldn't have asked for a better mom. You've surpassed even my biggest hopes with your everyday love and surprises. Thank you for being the best friend, reader of my articles, cheerleader, joker and singer in the whole word. Thank you for every night you stayed up cuddling with me because I couldn't breathe from crying so hard. Thank you for trying to understand a disorder you can't see. Thank you for dealing with your process and mine all at once. Thank you for being there. You are the single greatest reason for me to be alive, I wouldn't leave my best friend alone. I couldn't ask for more. You are the greatest mother, ever.
If you or someone you know needs help, visit our suicide prevention resources page.
If you need support right now, call the National Suicide Prevention Lifeline at 1-800-273-8255 or text "START" to 741-741.
We want to hear your story. Become a Mighty contributor here.
Photos via contributor.
Originally published: May 11, 2017