How I Conquered Years of Self-Doubt Because of My Disability
---
I was born with a rare condition called McCune-Albright syndrome. It is a genetic disease of the bones, skin pigmentation and precocious puberty. This disorder is not inherited, and is caused by a random mutation in GNAS gene which occurs early in development. The severity of this disorder and features depends on the number of cells that contain this mutated gene.
Living with such a rare disorder has not only been physically challenging, but also emotionally challenging. This disorder has shaped the way I have felt about myself. Sadly, I let it dictate my life and allow it to strip me of my self-worth.
I didn't have the ideal childhood that many have: attending school, spending time around friends and getting to enjoy being a kid. I was home schooled for most of my years in grade school, which made it extremely difficult for me to maintain friendships and relationships. As an adult, this aspect of my life became all the more challenging. Burned in my memory is suffering from broken bones, body casts, numerous surgeries and unbearable pain. I still struggle with chronic pain on a daily basis, and as with everything in life, I have good and bad days.
Not only were my bones affected, I had precocious puberty, meaning I started puberty at an early age. My height was compromised because of this, and in part due to multiple surgeries as a child and as an adult. Living with this disorder has taken a toll on my self- esteem and at one point, tarnished the supposed "rosy" view on life we're told to have.
Now I realize that there is hope for a bright future ahead of me. Life has definitely been a challenge, but I try to do my best and stay positive. I surround myself with a great support system with people who are positive and guide me through life's obstacles. There have been times that I have felt defeated, lonely and hopeless. Now I look at life in a different light. I honestly wouldn't be the person I am today If I hadn't gone though this.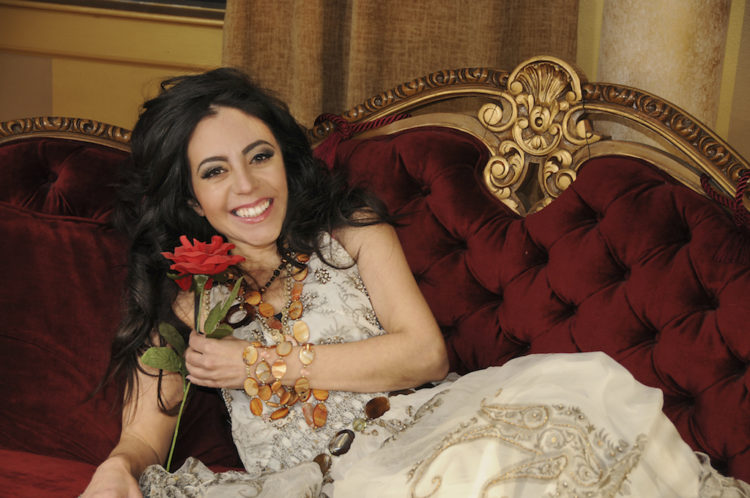 I think everyone at some point in their lives has gone through the "what ifs" of every decision they've made and every experience they've been through. For me, it has been focused on "What if I was taller, prettier, or possessed more confidence?" Our society has always put a great deal of pressure on all of us about appearance and being "perfect." I have put so much useless energy into trying to "fit in" that I let it consume my life. I can't even begin to tell you how many times I tried to put myself out there — whether it was an opportunity to meet new people or simply going on a date.
I've had missed opportunities and regret that when it came to dating, I let my fears and insecurities surrounding my disability get in the way. My disorder tried to keep me isolated and trapped in a cell of my own making. I let the fear of rejection and thinking a man could never accept me take over my thoughts. I let the fear about my life get in the way of pursuing some of my goals. Even though I graduated with a B.A. in sociology and I am a licensed skin care therapist, I always felt judged based on my disability.
I've since realized that there are endless possibilities to what I can achieve. I'm speaking not only for myself, but for everyone who has ever felt defeated in life. I have found that self-acceptance and embracing my uniqueness is the key to finding true happiness and having faith in a higher power. I know that I am on my way to finding my own voice and will hopefully help and inspire others to accept their true selves despite challenges they might be facing.
McCune-Albright syndrome is greatly under reported and considered an "orphan" disease. I would like to change that and help others who may be going through similar experiences and provide more insight and inspiration. Anything is possible, and I truly believe the sky is the limit. At this point in my life, I am 45 and happy to announce that I am engaged. After so many years of self-doubt, I have a man in my life who truly accepts me for who I am. I am so grateful to have him in my life. So if you're struggling, remember to keep searching for light, because after the rainbow, there's always sunshine.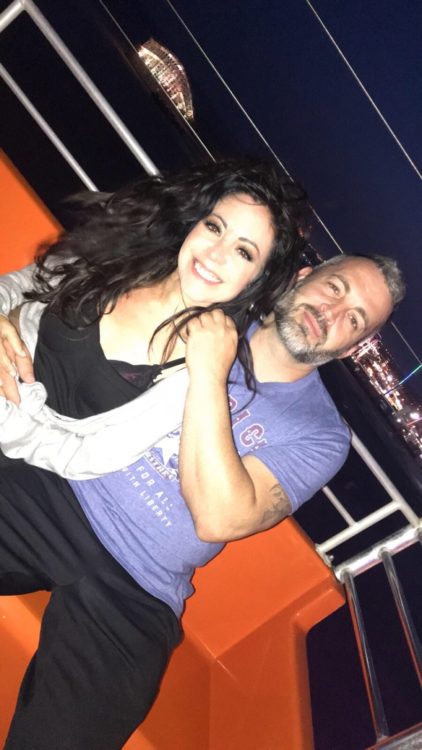 Originally published: February 24, 2019