American Eagle Is Selling 'Mental Health' Hoodies for Mental Health Awareness Month
---
If you are looking for a fashionable way to support mental health initiatives this Mental Health Awareness Month, look no further than American Eagle's new partnership with the Buddy Project. This May, the company is offering a line of hoodies with phrases such as "save one life, save the world" and "compassion," and donating 100 percent of the sales to support the non-profit.
The limited edition pull-over hoodies are only available online. There are four different designs and five colors to choose from.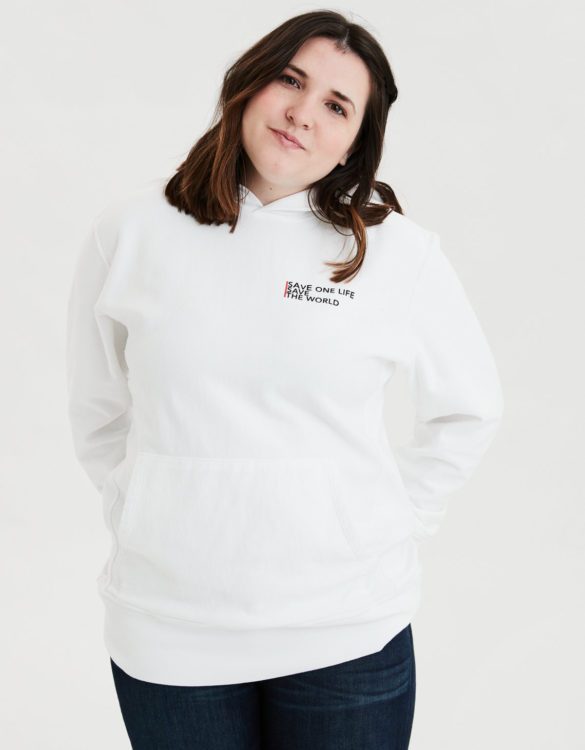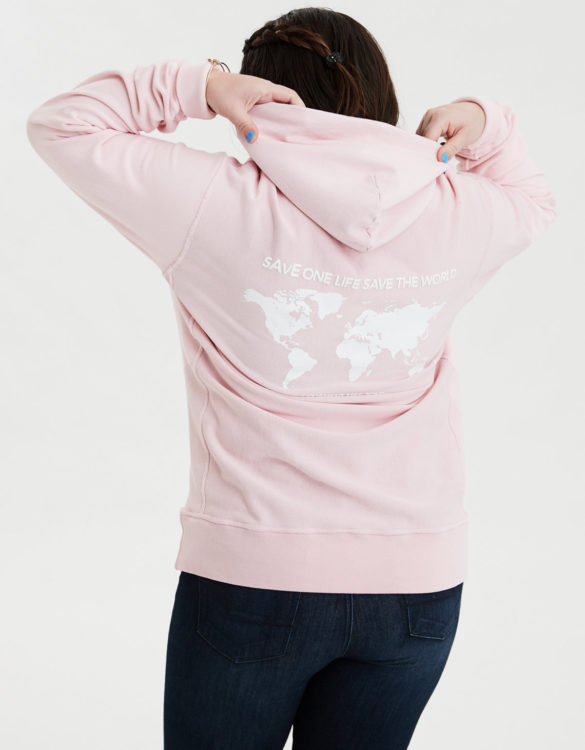 Buddy Project is a non-profit organization that supports mental health and recovery centers in the U.S. Buddy Project connects children, teens and young adults who have mental health issues with others who deal with similar issues so they feel less alone.
The organization was founded in 2013 by Gabby Frost, a mental health advocate, social entrepreneur, public speaker and college student. Frost is a member of American Eagle's AMxME council, which is comprised of nine teens and young adults who are trying to make a change in the world.
As of February, over 232,000 people have signed up with the Buddy Project to be paired with a buddy based on interests and age. The organization is currently working on an app that will pair people.
American Eagle has spearheaded diverse and inclusive initiatives for years. The company stopped airbrushing its models in Jan. 2014. In 2018, its Aerie brand began featuring its products on a more diverse group of models including those with disabilities and illnesses. Most of the models featured were customers of the brand as opposed to professional models.
You can buy the hoodies online at American Eagle for $49.95 here.
Looking for more ways to connect with the mental health community? Join The Mighty's mental health community to get and give support.
Header image via American Eagle.