Amy Bleuel, Founder of Project Semicolon, Passes Away at 31
---
Amy Bleuel, known in the mental health community as the person behind the popular semicolon tattoo, passed away on Thursday, March 23 at the age of 31, Project Semicolon confirmed to The Mighty on Wednesday.
Update March 30 8:45 a.m. PST: The Mighty has confirmed Amy died by suicide. Please when reporting on this story, refer to Recommendations for Reporting on Suicide.  For whoever needs help right now, you can contact the Crisis Text Line by texting "START" to 741-741, or call the National Suicide Prevention Lifeline at 1-800-273-8255.
If you see a semicolon as more than just punctuation, you probably know Amy. Her movement, called Project Semicolon, is a global nonprofit dedicated to presenting hope and love for those who are struggling with mental illness, suicide, addiction and self-injury.
She told The Mighty in 2015, "In literature, an author uses a semicolon to not end a sentence but to continue on. We see it as you are the author and your life is the sentence. You're choosing to keep going."
The semicolon manifested in both drawings and tattoos and quickly became a sign of hope for those who struggled with self-harm and suicidal thoughts.
In The Mighty community, people have written about their semicolon tattoos, and again and again we would see semicolon tattoos in the pictures people share with us: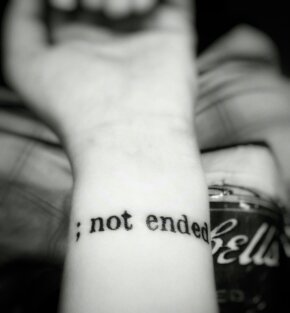 "This is the tattoo I'm proudest of." — Kris Lindsey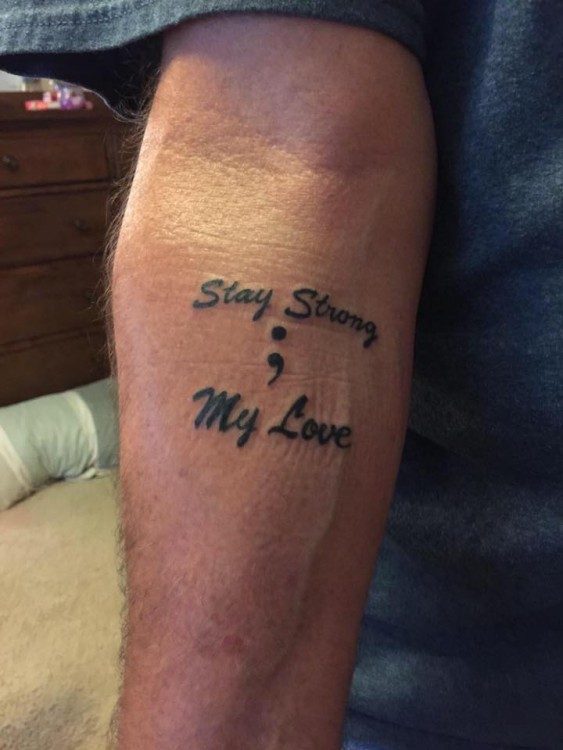 "My husband got this tattoo for me to show his support for my mental illness. I have bipolar 2, generalized and social anxiety and obsessive compulsive disorder." — Jennifer Rushton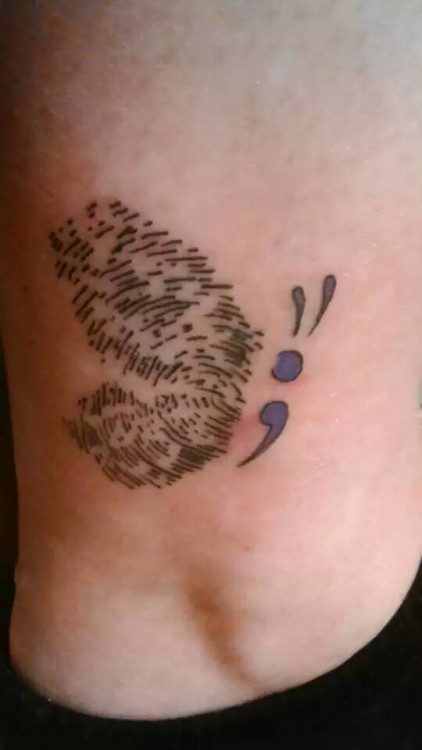 "My sister and I got matching tattoos last year – a combination of a semicolon and a butterfly with our fingerprints as the wings, representing both of our struggles with depression as well as many people we both know who have various mental health problems." — Rachel Dillon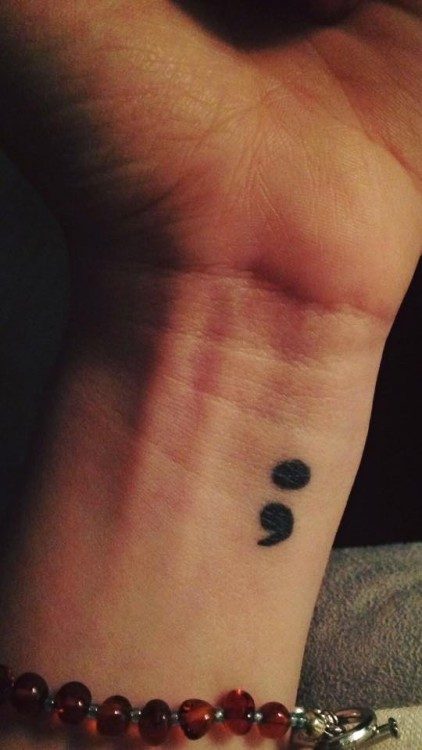 "I had postpartum anxiety and OCD after my son, and after overcoming it I got this tattoo in honor of the semicolon project! That I chose to continue my sentence instead of end it." — Ethan Lexie Clouse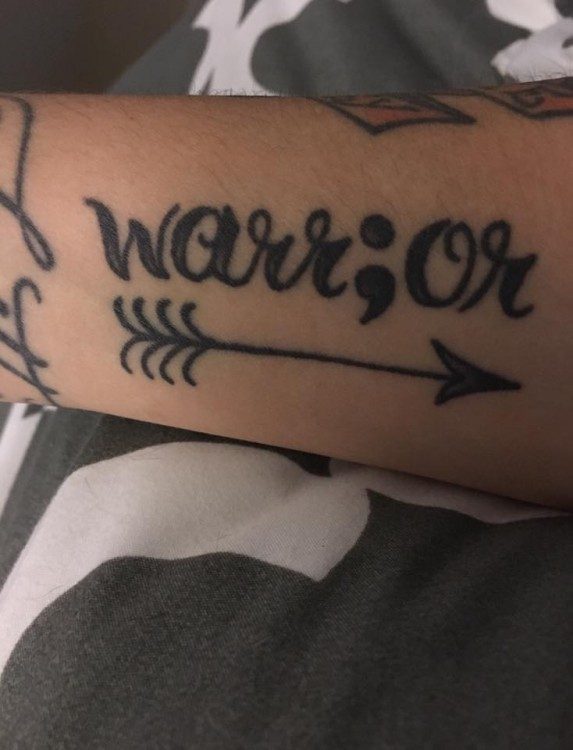 "I got the word warrior because I fight with these thoughts every day, and I survived a suicide attempt. The semicolon is in there because it symbolizes that my story isn't over. I got it right there on my arm so I can see it clearly every day and remind myself to stay strong." — Ashley Lake
Thank you for the impact you've had on the mental health community, Amy. You will be missed.
Related: If Amy Bleuel's Death Leaves You Feeling More Helpless, Please Remember This
If you or someone you know needs help, visit our suicide prevention resources page.
If you need support right now, call the National Suicide Prevention Lifeline at 1-800-273-8255, the Trevor Project at 1-866-488-7386 or text "START" to 741-741.
Correction: This article originally incorrectly reported Amy passed away on Friday, March 24. Project Semicolon let us know the correct date is Thursday, March 23.
Lead image via Project Semicolon's Facebook page 
Originally published: March 29, 2017