New Documentary Shows How Deinstitutionalization Shaped Today's Mental Health System
---
It's no secret finding adequate mental health care can be a major struggle. For those with a serious mental illness like schizophrenia, however, the options are often even more dire. A new documentary, titled "Bedlam," brings viewers into the intimate lives of those living with serious mental illness in Los Angeles to illustrate why the U.S. mental health system is "insane."
Told in both book and documentary format, psychiatrist and filmmaker Ken Rosenberg, M.D., originally started making a film about mental health in emergency rooms. It didn't take long before he realized that didn't tell the whole story. He wanted to put human faces on the mental health crisis, especially those living with serious mental illnesses in a place like Los Angeles who frequently have nowhere to go other than the streets or jail. The resulting project was "Bedlam."
"The purpose of making the film and writing the book is to promote advocacy, promote people to say, 'This is outrageous. How can we let this happen?'" Rosenberg told The Mighty. "We've made so many strides in cancer and so many strides in infectious disease. Unfortunately, we haven't made those strides with serious mental illness."
Look for BEDLAM this April on #IndieLensPBS

[➠ @democracynow] https://t.co/HqYUfV5uBj

— independentlens (@IndependentLens) January 8, 2020
Approximately 4.5% of the U.S. population lives with a serious mental illness, and communities lack the infrastructure and resources to support them. According to Rosenberg, this can be attributed to a lack of mental health research, "really imperfect" treatments and deinstitutionalization.
When former President John F. Kennedy signed the Community Mental Health Act in 1963, the federal government pumped money into community-based mental health treatment. It gave those with serious mental illnesses the ability to live in less-restrictive settings outside of institutions.
The vision was good, but subsequent erosion to funding led to a wave of Reagan-era deinstitutionalization culminating in the 1980s. With nowhere else to go, people with serious mental illnesses were cast out into communities with few resources. It's estimated at least 25% of the current homeless population in the U.S. lives with a serious mental illness.
For others, jail has become the defacto institution for people with mental illness. According to the National Alliance on Mental Illness (NAMI), 2 million people with serious mental illness end up in jail each year. People of color, especially black people, are up to five times more likely to end up in prison. This was the case for Patrisse Cullors' brother, Monte, whose story is featured in "Bedlam."
Cullors, activist and co-founder of the Black Lives Matter Movement, wanted to participate in "Bedlam" to show the reality for many black families in Los Angeles County who end up at the intersection of the criminal justice system and mental illness.
"There is a history of black communities not really talking about mental health," Cullors told The Mighty, adding:
[Monte] was diagnosed in the jails and so we were distrustful of the diagnosis because of the place that came from. And when he came home and he was in that manic episode, we were so confused, we had no idea what was happening, and we didn't know what to do. We had no education around the issue. And it was really trial by fire.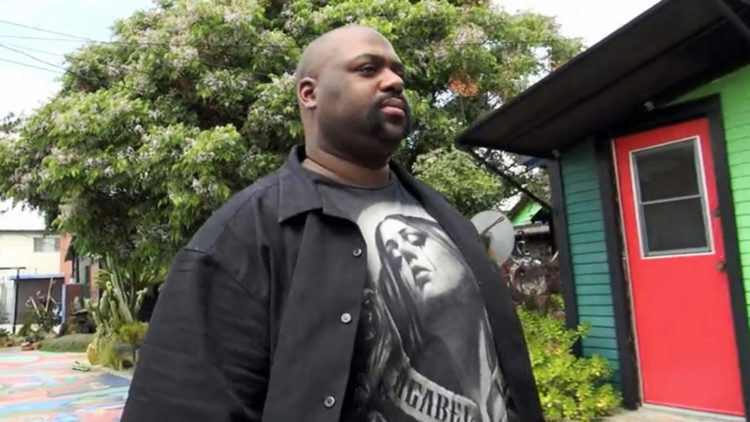 "Bedlam" is also personal for Rosenberg. He tells the story of his sister, Merle, who had schizophrenia, for the first time. The shame and difficulty his family experienced finding adequate care for her reflects the struggle of so many others represented in the film. "With documentaries in particular, the more honest you could be, the more artful the film is," Rosenberg said.
Rosenberg called on his experience as a clinician over the five years he filmed "Bedlam" and didn't shy away from showing what serious mental illness really looks like. Scenes from inside a Los Angeles psychiatric emergency room show psychotic patients restrained, people in the middle of a manic episode, threats to emergency room doctors, and patients sent back out into the community where they face the legal system, homelessness, discrimination and scant resources.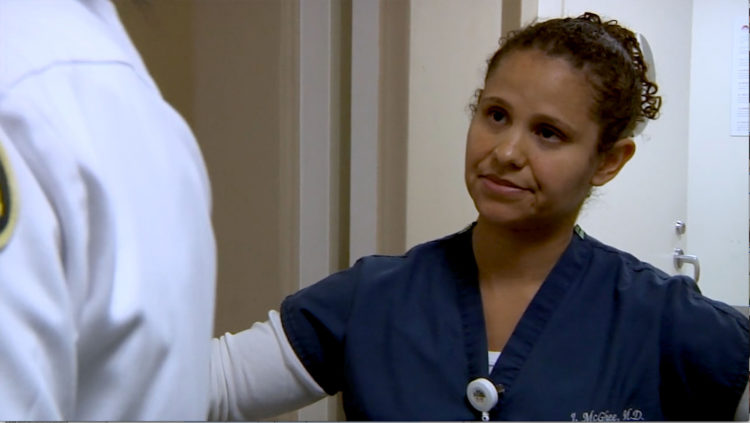 "The way in which we take care of people who have serious mental illness is insane," "Bedlam" producer Peter Miller told The Mighty. "The three biggest psychiatric care facilities in our country are the three biggest jails. We have hundreds of thousands of people who have serious mental illness sleeping on the streets. These are people who need care, who need medical care, who need our dedication to help them heal. And as a country, we have ignored them."
Former Congressman Patrick Kennedy, who co-sponsored the 2008 Mental Health Parity and Addiction Equity Act, said the documentary's unflinching view of serious mental illness helps people confront an issue that's sometimes easier or more comfortable to ignore. Without honest films like "Bedlam," Kennedy told The Mighty, we're doomed to perpetuate the "success of failures in the system" due to discrimination and inequity in how we treat mental health.
"We need to show the American people just what's going on out there," Kennedy said. "There's still so much of a mountain to climb to get the American people to feel sympathetic for people with these illnesses."
He added, "This is the great bastion of unwokeness."
We can't thank @SenHJMitchell enough for her thoughtful words, and bringing her warmth and brilliance to the incredible panel including @PJK4brainhealth, @directorLACDMH, @OsopePatrisse, @drkenrosenberg, @natbrunell, and @WillowPondFilms at the @ParamountPics Theater. https://t.co/Rj38VYBdij

— Bedlam (@bedlamfilm) January 14, 2020
While "Bedlam" at times paints a seemingly hopeless picture, the documentary also highlights, as Rosenberg said, "that we're at a watershed moment." "Bedlam" is the first documentary about serious mental illness ever picked to screen at the famed Sundance Film Festival, Rosenberg pointed out, demonstrating society's increased willingness to talk about serious mental illness. Advocates like Cullors have also ignited a growing movement.
"There's no way you make change from the top down, that's not how change happens," Cullors said. "You need a groundswell of support, you need communities rallying for change, you need family members and people who are most vulnerable, who are a part of this issue who are impacted by the issue to be the ones that are helping tell the stories to make those changes."
Vote #YESonR!

Action on this is urgent. Measure R, our March 3rd ballot measure to #ReformLAJails will require the County to develop a Feasibility Plan for the reduction of people with mental illness in the jails within 7 months. pic.twitter.com/E3dyHBm0UN

— Reform LA Jails (@ReformLAJails) January 13, 2020
"We need to take this problem seriously as a community," Rosenberg added. He hopes "Bedlam," and those with serious mental illness who share their stories in the film, is a step in that direction.
"Bedlam" premiered in Los Angeles at the Why We Rise festival on Jan. 11. It will air nationwide on PBS' Independent Lens on April 13. You can watch the full trailer below:
Images via Upper East Films
Originally published: January 21, 2020