New Domestic Violence Law in Ireland Criminalizes Psychological Abuse
---
Psychological abuse is now a criminal offense in Ireland.
The Domestic Violence Act 2018, which went into effect on Tuesday, expands the definition of "domestic violence" by offering new protections for victims of "coercive control." The act defines coercive control as psychological abuse causing fear of violence or serious distress that affects a victim's daily functioning.
Though emotional abuse is hard to spot and can often fly under the radar, experts say it can be just as damaging as physical or sexual abuse.
Charlie Flanagan, Ireland's Minister of Justice and Equality, addressed this fact in a statement made on Jan. 2. He said:
For too long, domestic violence has been seen primarily as physical abuse. The new offense of coercive control recognizes that the effect of non-violent control in an intimate relationship can be as harmful to victims as physical abuse because it is an abuse of the unique trust associated with an intimate relationship.
The act introduces a number of new measures to the law, including an "extensive but non-exhaustive" list of factors for courts to consider when assessing applications for domestic violence orders as well as safety orders for people who are in intimate relationships but aren't cohabiting.
While most are in favor of the act's additions to the law, some are worried there won't be enough resources to execute the changes.
"What is promised on paper must be fully resourced to be effective in protecting those affected by domestic violence," Margaret Martin, Director of Women's Aid said in a press release last December. "We are concerned that an already over-stretched system will see an increase in demand when the new provisions commence."
Ireland is one of the only countries to have legally expanded the definition of domestic violence to include psychological abuse. According to CNN, similar measures have been taken in France, England and Scotland.
According to LegalMatch, a service that connects folks to licensed lawyers, psychological abuse has historically not been recognized as a form of abuse in the United States, especially when there are no accompanying physical abuse symptoms.
If you or a loved one is affected by domestic violence or emotional abuse and need help, call The National Domestic Violence Hotline at 1-800-799-7233. If you'd like to connect with a community of other trauma survivors, post a Thought or Question on The Mighty with the hashtag #TraumaSurvivors or answer the question below.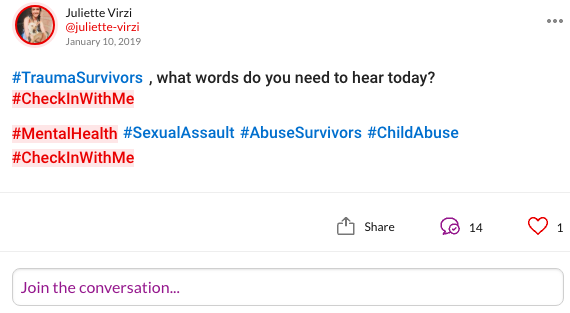 What's your take on the new measures?
Unsplash photo via Ian Espinosa