The Chart I Made to Explain the 5 Stages of an Emotional Flashback
---
Editor's Note
If you have experienced emotional abuse, the following post could be potentially triggering, as it contains descriptions of childhood physical and emotional abuse. You can contact the Crisis Text Line by texting "START" to 741741.
Tomorrow is my birthday, but like a lot of survivors of childhood abuse, it's a complicated day for me.
Even though I'm turning 25, I've resigned myself to the fact that I might find myself reliving my 19th birthday again — something I've done every year for the past five years.
When I say "reliving," I don't mean looking back fondly on the wonderful memories I made when I turned 19. I mean having emotional flashbacks of the abuse I experienced on that day specifically and during my childhood in general.
For those who don't know, an emotional flashback is when a complex trauma survivor feels "taken over" by an emotional experience (like feeling scared, abandoned or unsafe) that often stems from childhood. Emotional flashbacks can last for hours, days or even weeks in some cases.
Each year when my birthday inevitably rolls around, I struggle with what happened years ago. On my 19th birthday, my mom had a violent mental health episode while my family and I were in the car. In addition to trying to harm me physically, she taunted me mercilessly. Despite desperate pleas from my sister and stepdad for her to stop, she came at me again and again, inflicting emotional wounds that would remain with me for years to come. Before I was able to escape the situation, she looked me right in the eyes and sneered, "you fucking whore." On that day, I learned the unfortunate lesson that not only was I not worth celebrating, I deserved pain instead.
When it comes to my present-day birthdays, it's often like I'm back in that car again — but in some ways, it's worse. In addition to feeling the emotions I felt on that day, I also feel flooded by the complicated feelings I experienced as a child growing up in an abusive household. If a family member forgets my birthday (which happens fairly often), I feel unlovable and forgettable. If someone tries to celebrate my birthday, I want to run away from it because I don't think I deserve it. If I get disappointing news or have a string of a few bad mental health days in a row near my birthday, I feel depressed — like I'm doomed to feel this way every year.
It's difficult for my loved ones to understand how to make me feel loved and supported when I'm struggling so much, so I created a chart to help them understand the five stages I go through when I'm in an emotional flashback. To be completely honest with you, I'm still don't know what I need when I'm in the midst of an emotional flashback, but my hope is this chart is a good place for me to start figuring it out.
If you experience emotional flashbacks, I hope you can use it as a tool to help your loved ones understand too. Below, I've included the chart, as well as descriptions of each stage. Do you experience the same stages? Let me know in the comments.

1. Trigger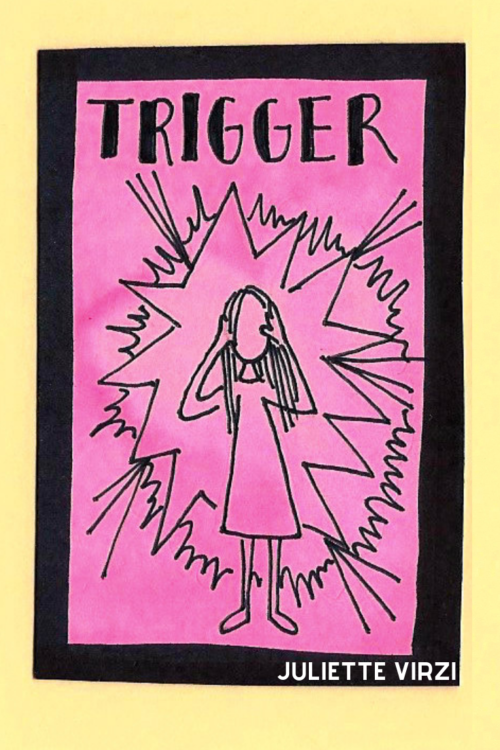 As you might have guessed, when it comes to emotional triggers, my birthday is a big one. Almost six years after the incident described above, my mother's words still echo in my mind. It can be so difficult for me when people say, "Happy birthday!" I mentally finish the sentence with, "Happy birthday, you fucking whore." When I'm feeling my past trauma bubble to the surface, I quickly progress to the next stage — flooding.
2. Flood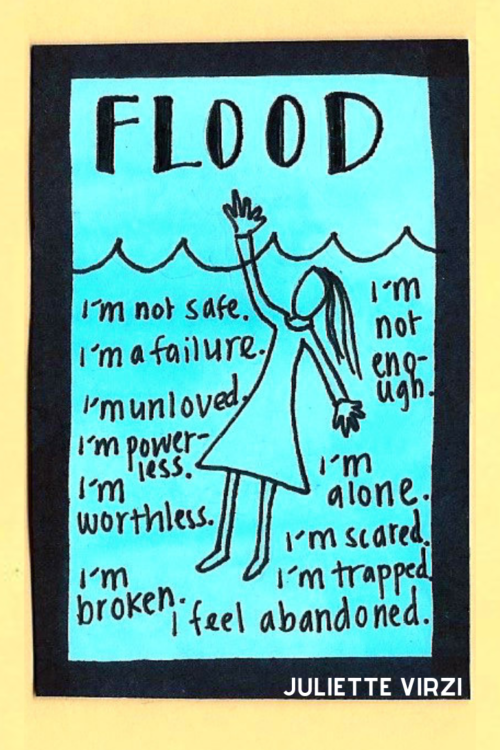 After encountering a trigger, I feel flooded by old thoughts and feelings from childhood. If I feel triggered by past feelings around my birthday, some of the most common thoughts I experience are, "I don't deserve to take up space," "People don't care about me" or "People I love will inevitably mistreat me — I'm not safe." These thought patterns typically precede a dive into depression, which often takes a while for me to bounce back from. Even though I feel like I'm in a good place in my recovery these days, when I have an emotional flashback, the thoughts and feelings completely overtake me and it really does feel like being "flooded" by the childhood emotions I've tried so hard to leave behind.
3. Freeze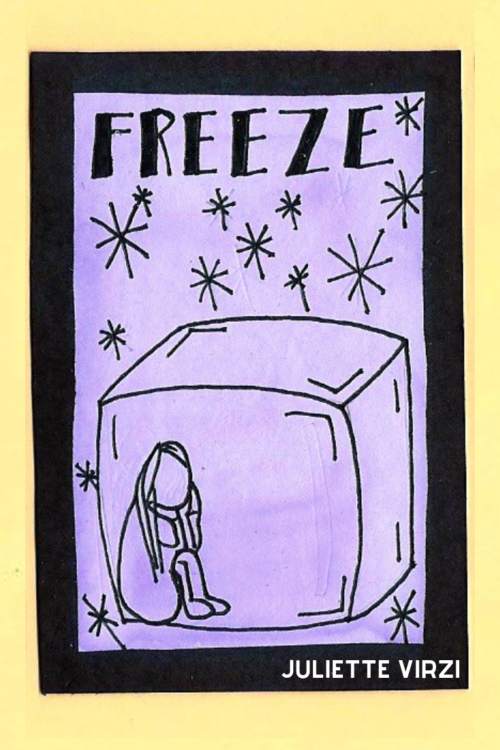 From the flooding stage, I move into the "freeze" stage. Sometimes this looks like depression and avoiding others. Sometimes this looks like shrinking back into myself, making myself figuratively "smaller" in conversations that make me feel unsafe. This particular stage can make things difficult in my personal life and at work because on the outside it looks like "disengaging" — when that's not what I intend to communicate at all. In addition to "freezing," others might respond in some other classic ways. You've probably heard some of the others: fight, flight or fawn.
4. Defrost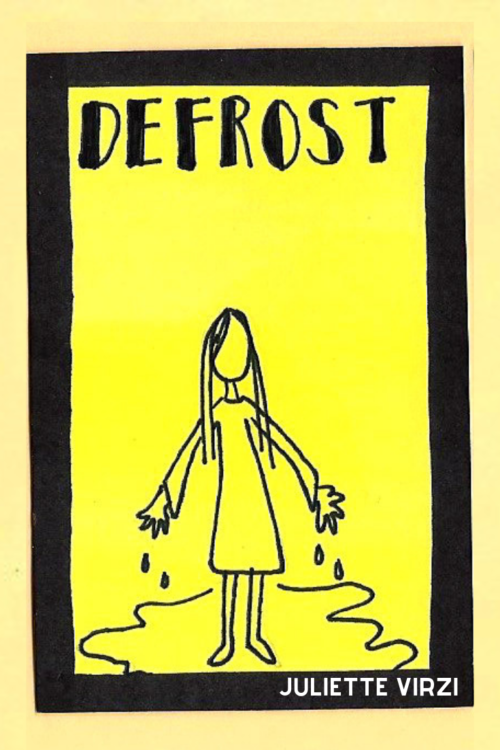 If I've had a tough time on my birthday due to an emotional flashback, the feelings can stay with me for weeks. I might walk through the world feeling a little distant from others as I wait for the emotional onslaught to recede. It does go away though, and when it does, I can move into the self-soothing stage.
5. Self-Soothe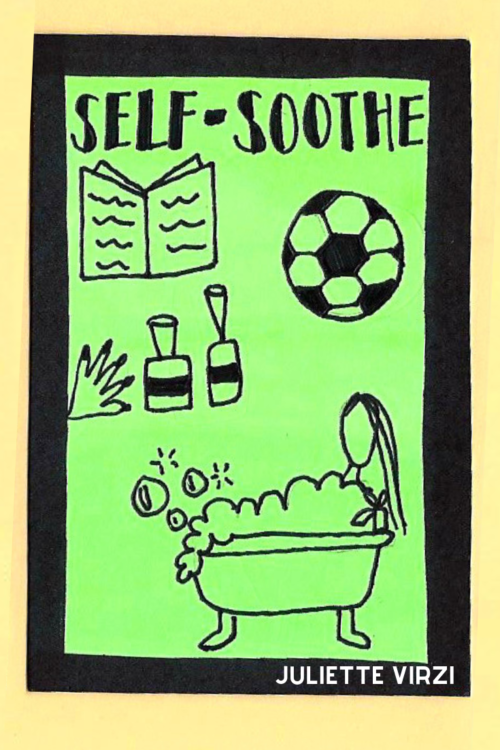 One of the most important things you can do while recovering from an emotional flashback (they are truly exhausting!) is take care of yourself. It doesn't matter if you call it self-soothing or practicing self-care, all that matters is that you take some time to slow down and focus on your needs. For some, that means taking a bubble bath, for others, it means snuggling with a pet. For me, it usually means going for a long run. Find what works for you and go for it!
These five stages are what I go through personally when I experience an emotional flashback. Everyone's experience with trauma is different, and if your experience is a bit different than mine, it's still real and valid.
Because emotional flashbacks can be so different for every person that experiences them, I wanted to give you the opportunity to share your experience. Below I've created a blank template that you can fill out. If you'd like to participate, screenshot the below image and fill it in with your own emotional flashback stages. You can also download the template here.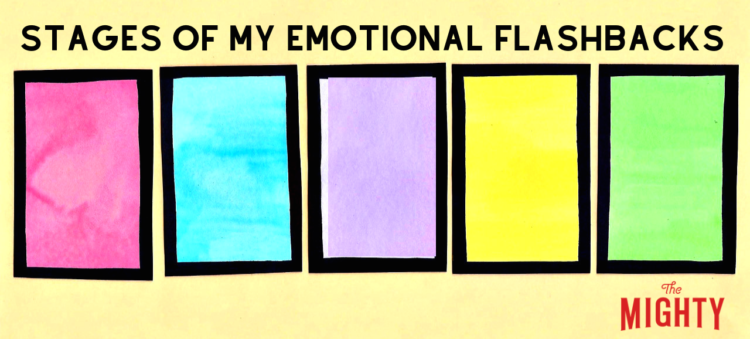 Once you've completed your own emotional flashback chart, upload it to The Mighty by posting your photo with the hashtag #TraumaSurvivors.
Not feeling artsy? No worries! Share your own emotional flashback stages by responding to the question below.
What are the stages of your emotional flashbacks? #TraumaSurvivors
For more from our Mighty trauma survivor community, check out the following stories: