Haim Explain How Their Mental Health Crashed After Getting Home From Tour
---
What Happened: The Haim sisters released their new album "Women in Music Pt. III" on Friday, but last year amid their release of  the single "Hallelujah," the band sat down with Vice's i-D and got candid about post-tour depression.
"When you start tour you go from 0 to 100. When you're done with tour you go from 100 to 0 overnight," Alana Haim said. "It takes a really long time for your body to figure out what's going on and I feel like I chase the high of tour for the first four weeks after it finishes. I'll just be outside trying to find something to do. Then you get super sick and spend time in bed."
The Frontlines: It's no secret that many touring artists struggle with mental health. The lifestyle is notably chaotic, and touring leaves many musicians little time to reflect on their own inner thoughts. As Alana pointed out to i-D, the scariest part about touring — when you're always surrounded by other people and doing fun activities — is coming home and being "alone with your thoughts."
This feeling led their band to create their 2019 single "Now I'm In It," which is an anthem for accepting the kind of darker thoughts that make you not want to get out of bed. "I think it's the moment that you accept it when you can start to get out of it in a way," Danielle Haim told I-D.
The Haim sisters aren't alone. According to a 2018 study from the Music Industry Research Association, mental health issues are exceedingly common among musicians:
50% of musicians battled symptoms of depression compared to 24 percent of the overall adult population
12% of musicians reported having suicidal thoughts, which is four times higher than the overall adult population.
A separate study found that 73% of independent musicians dealt with stress, anxiety, and depression.
Get more on mental health: Sign up for our weekly mental health newsletter.
A Mighty Voice: Our contributor, Sarah Holburn, spoke about the difficulties she had while trying to perform in front of a crowd during a depressive state. "I almost had to act like a different person, one who was genuinely happy to stand in front of a crowd smiling," he wrote. "It took me a while to realize that this wasn't me whatsoever. The black dog has followed me almost everywhere, and whenever I thought I had got rid of it for one short day, it cropped up again and brought me back down to where I believed I belonged." You can submit your first person story, too.
Why you might relate: Most people won't have the experience on going on tour, but the Haim sisters shared that, like many people with a mental health condition, they needed professional treatment. This included therapy and medication along with support from each other.
Mental health is so important. I suffer from depression, I'm on an SSRI and I'm so thankful that I have that and that I'm dealing with it head on. I denied it for so long. At first I was in therapy twice a week. After tour I needed my 'me time,' but with a therapist. – Este Haim
From Our Community:
Add your voice: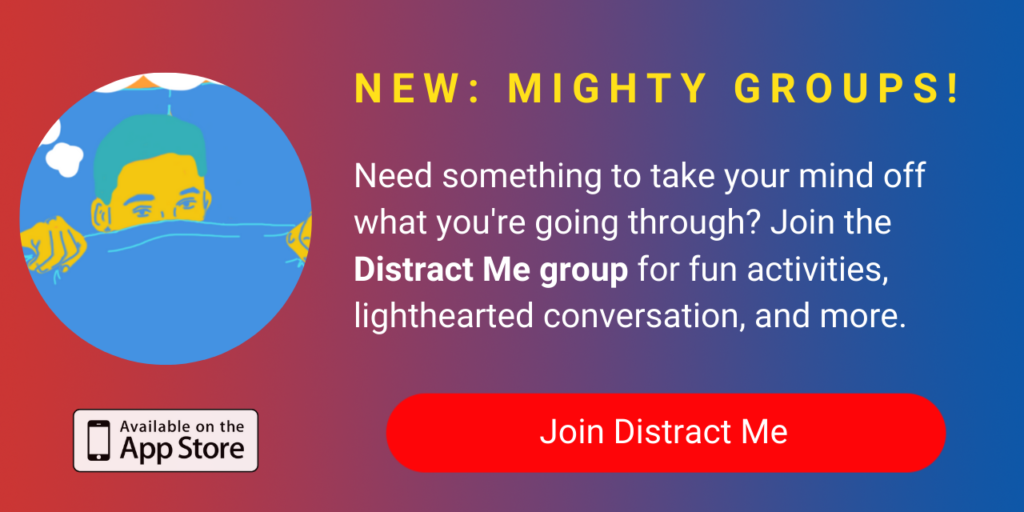 Other things to know: Haim aren't the only artists raising mental health awareness and setting an example by being candid about their own battles. Here are some others to check out:
How to take action: You can listen to Haim's new album "Women In Music Pt. III" on Spotify. If you're a musician who's struggling with your mental health or want to support artists who need mental health services, check out MusiCares, a nonprofit launched by the GRAMMY Foundation.
Header image via Jared eberhardt / CC BY-SA (https://creativecommons.org/licenses/by-sa/2.0)