What I Put in My 'Life Basket' — the Tool That Saves Me When I'm Suicidal
---
Sometimes life is hard. Sometimes my struggle with my mental illness has been so hard that I wanted to die. In fact, in the past I have come to that place of trying to kill myself. But, by the grace of God I have somehow made it through all those times, and I am still alive and moving forward.
Sometimes life is not so hard. It is in these better times in my mental health that I want to work on living. I wanted something that would help me live when I want to die.
So, I have made for myself a "Life Basket." In this basket are things that help me when I start feeling down or even things that help when I just want to make my life a little happier in the moment. I think that the word "life" is an important focus for me.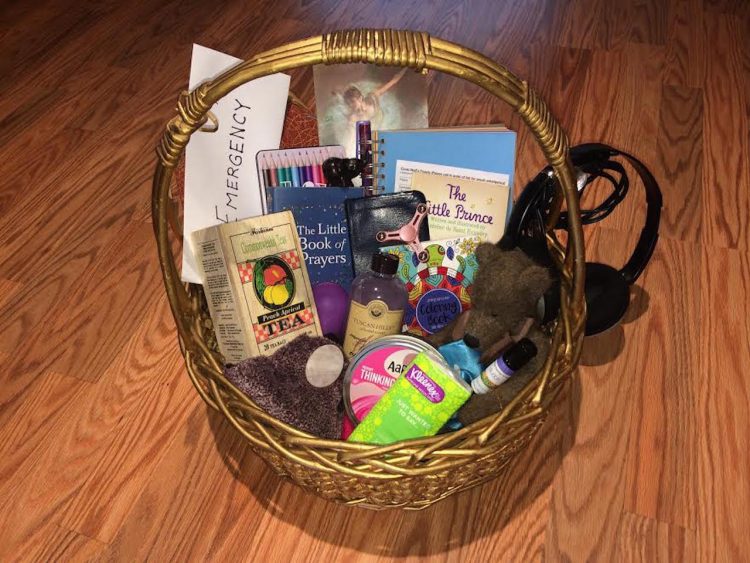 Maybe you need a life basket also. These are the things I have included in mine.
1. Tissues
2. Prayer for help
3. Reminder to have cuddle time with my kitties
4. Self-soothing items using the five senses:
Smell

Calming essential oils (lavender)

Scented lotion (vanilla, sweet pea)

Touch

Thinking putty

Soft stuffed animal (a little cute teddy bear)

Worry stone (smooth and indented)

Bubbles for bath

Foot warmers and fuzzy socks

Hearing

Music list of favorite encouraging songs

Reminder to use meditation app

Noise-canceling head phones

Taste

Favorite candy

Cash to buy my favorite ice cream (Häagen Daz Caramel Cone)

Tea bags (calming chamomile)

Sight

Photos of beautiful places to imagine I am escaping to (tropical beach)

Photos of beautiful things that make me happy (flowers)

Photos of me with people whom I love

Photos of my kitties

Soft sleep mask
5. Things to do to focus my attention:
Small coloring book and colored pencils

Notebook to draw or write in

Fidget spinner (pink)

List of calming and fun places to go near where I live (the river, a park)

List of activities I enjoy doing or new things I want to try (floating, people watching)

My favorite book ("The Little Prince")
6. Things to help my thoughts:
Kind notes from friends

Thank you notes from people I have helped

A list of things worth living for

The Bible

A list of comforting verses

Small book of prayers

Small gift from someone who loves me (a small elephant figurine from my sister)

Positive writings I have done about life and overcoming death and mental health struggles
7. My people (this is my favorite!):
List of phone numbers for people I trust that I can talk to including:

Husband

Pastor

Counselor

Friends who are like family

Mentor

Family

Friends
8. Emergency packet (if it gets too bad):
Emergency phone numbers

Suicide

Prevention Lifeline

Psychiatric Nurse Practitioner

Primary Care Doctor

List of medications

Personal information
Insurance information

Mental health advanced directive

A bag to carry needed things from my Life Basket with me to a safe location (friend's or family's house, Emergency Room, etc…)
So, there it is. My Life Basket. I feel better already! What will you put in yours?
Header image via contributor
We want to hear your story. Become a Mighty contributor here.
Originally published: July 3, 2018