18 Messages for Those Who've Lost a Loved One to Suicide
---
Suicide leaves those who are touched by it with a unique kind of grief, filled with unanswered questions, stigma from those who don't understand, and sometimes immense guilt. With more than 800,000 people dying by suicide across the world each year, survivors — the name given to those who have lost a loved one to suicide — are plentiful.
This National Suicide Prevention Week, we gathered messages of hope and pieces of advice, from survivors to survivors, using Facebook responses from the American Foundation for Suicide Prevention.
If you've recenwww.afsp.orgtly lost a loved one to suicide, these might be words you need to hear:
1. "Allow yourself to grieve. We all grieve in our own time in our own way." — Sally Ann Ganzer
2. "A person never truly gets 'over' a suicide loss. You get through it. Day by day. Sometimes it's moment by moment." — Holly Kohler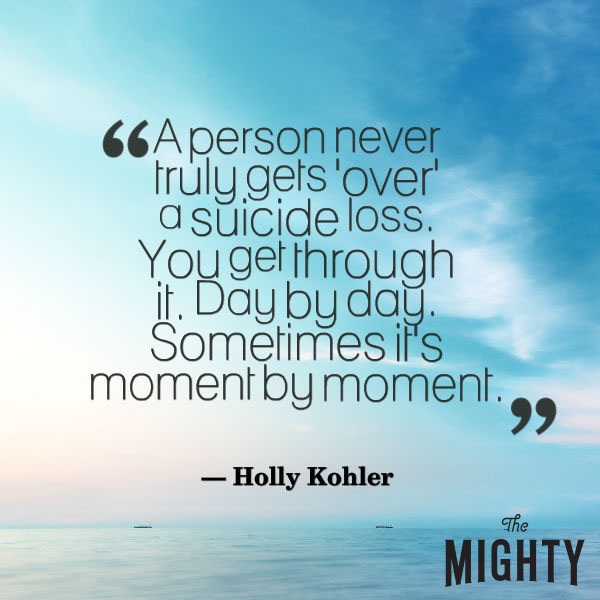 3. "Know it wasn't your fault. Know someday you may take comfort in educating people about suicide." — Sue Mahlburg
4. "Everyone will have a different journey." — Anji Sykes-Morey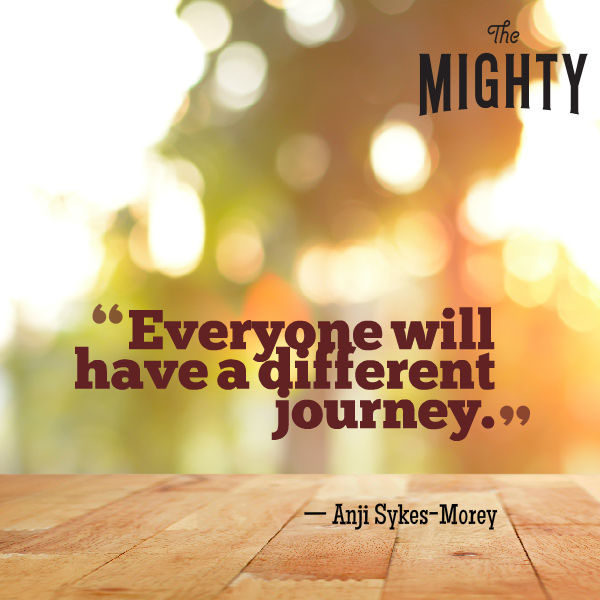 5. "Loss from suicide is like no other loss, and there's no time limit for grieving. Allow yourself that time to process. And then talk to someone, anyone." — Deenie Bagley
6. "Please reach out. Speak up. The worst thing you could do is to stay silent, like I did for so many years." — Kelsey Elizabeth Oney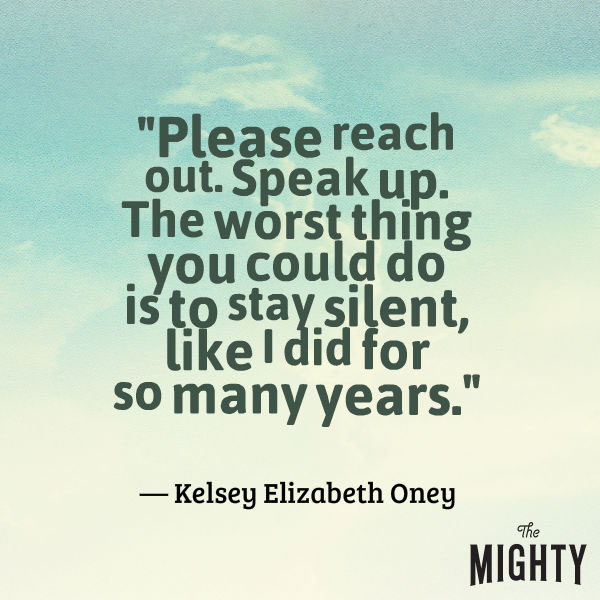 7. "If you've lost a loved one to suicide — even if you, yourself, have dealt with depression and suicidal ideation — you may often wonder why. And that's OK. Allow yourself that space." — Karen Espenshade
8. "When I lost my brother to suicide, the most helpful thing for me was being part of a support group. Through that support I learned to honor my brother's life and the wonderful person he was by sharing stories." — Judie Zerilli
9. "Continue to live your life, know that it's OK to smile again. Don't ever be ashamed or let anyone make you feel ashamed." — Jackie Burson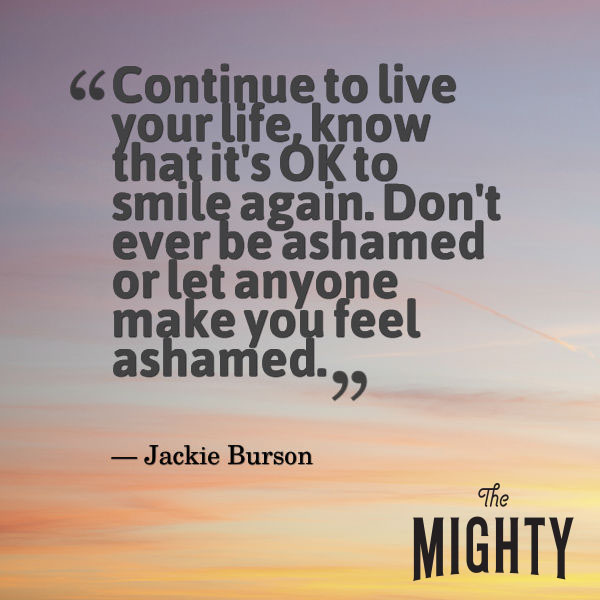 10. "Read books written by other survivors. Write." — Shakeena Faith
11. "One day you'll wake up and things won't hurt as bad. You'll be able to remember the good things about your friend and not just the end. For me, that's when I knew I was finally able to move on." — Kristin Svinth
12. "One thing I learned is however I decided to grieve is the right way for me. Everyone's different." — Ron Prickett
13. "Don't become a statistic yourself. Get counseling and be open to psychiatry if you need it." — Christine Anderson
14. "Be patient with yourself. One day you'll be able to celebrate the life and not focus on the method of death. Please, please, just be patient." — Judi Swenson
15. "The best piece of advice I got was, 'Once you accept that many, if not most, of your questions will never be answered, you can start to move forward.'" — Michele Starbeck
16. "You will survive, and you will find purpose in the chaos. Moving on doesn't mean letting go." — Mary VanHaute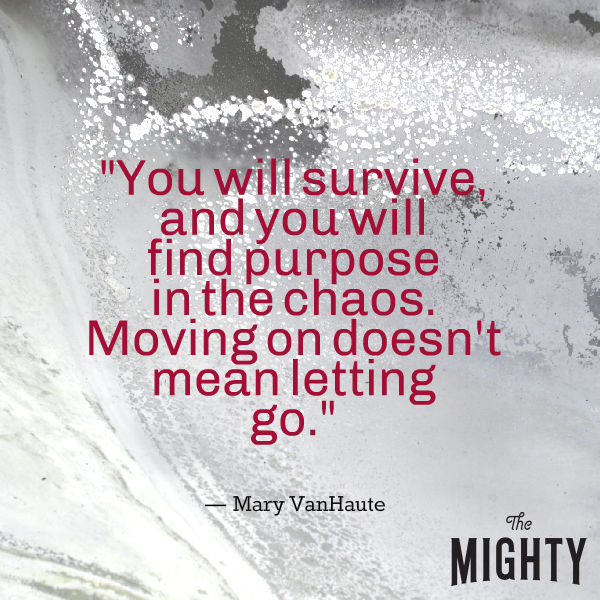 17. "So far, the best thing for me has been advocating during difficult times for prevention. It helps me to focus on the positive." — Sherrie Gerdon
18. "The 'ton of bricks' that are thrust upon your shoulders by a loved ones' suicide never goes away. But you do get stronger shoulders." — Frank Kaufman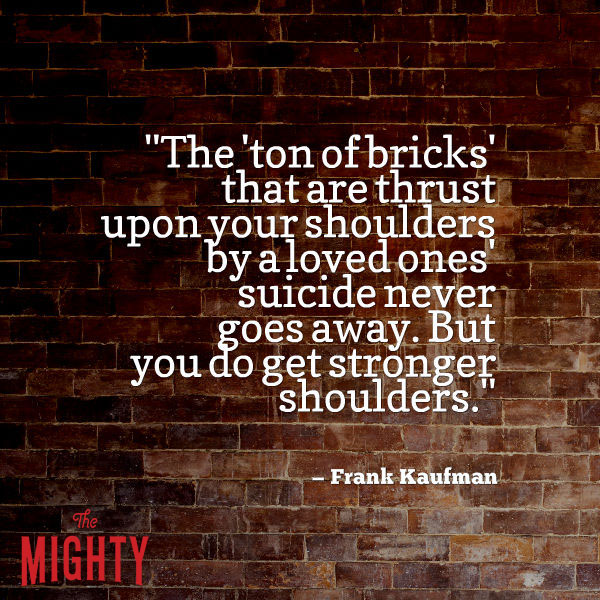 *Some answers have been edited for clarity and brevity.
If you or someone you know needs help, see our suicide prevention resources.
If you need support right now, call the Suicide Prevention Lifeline at 1-800-273-8255.
Originally published: September 10, 2015