NBA Player Kevin Love Awarded for His Mental Health Advocacy Work
---
What happened: NBA basketball star and Cleveland Cavaliers forward Kevin Love was awarded the Arthur Ashe Courage Award Sunday night at the 2020 ESPY Awards for his work to open up the conversation surrounding mental health issues. In 2018 Love wrote an essay for The Players Tribune about a panic attack he experienced during a game and his own struggles with mental health.
In light of all that's going on in our country today, I accept this award as both an honor and a challenge. A challenge to not only continue on my path but to push beyond it and to stay vocal even when silence feels safer. — Kevin Love
"Humbled does not even begin to describe the feeling."@kevinlove delivers a heartfelt speech after winning the 2020 Arthur Ashe Courage Award for his commitment to growing mental health awareness. #ESPYS pic.twitter.com/EjQdm34ZjD

— ESPN (@espn) June 22, 2020
The frontlines: Love was presented the award by Matthew McConaughey during a remote version of the ESPYs. Love, who has played in the NBA since 2008, had a panic attack during a game against the Atlanta Hawks in 2017. He told ESPN he thought he was having a heart attack. But what weighed on his mind after the episode was the fear that people would find out about it. It was his motivation to find a therapist and get into treatment.
Get more on mental health: Sign up for our weekly mental health newsletter.
A Mighty Voice: Our contributor, Robert Funk, explained that mental illnesses are treated differently than physical illnesses because their invisible nature leads to them being generalized. "Think about it. Someone with diabetes isn't described as a 'physically ill person' the same way someone with depression is described as being 'mentally ill.' Physical illnesses vary in symptoms, causes and severity and are treated as such. The same cannot be said about mental illnesses. 'Mentally ill' people suffer from 'mental illness.' What does that even mean?" You can submit your first person story, too.
From Our Community: 
Add your voice: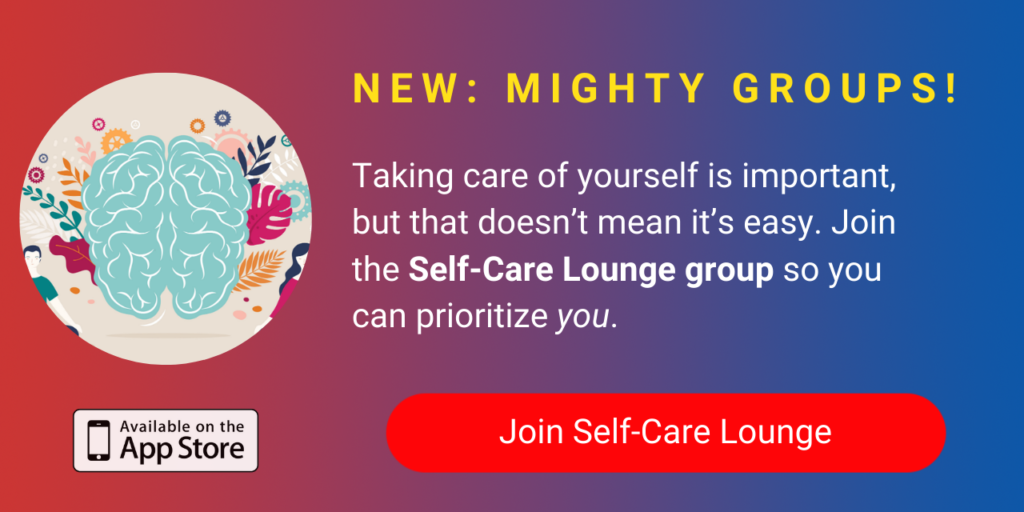 Other things to know:
How does living with a mental illness affect everyday life? Here are a few resources that explain what it's like.
More helpful thinking: The National Alliance on Mental Illness has recommendations on things we can all do to destigmatize mental health treatment, starting with talking about our own experiences. You can check out their recommendations here.