18 Tattoos Sexual Assault Survivors Got to Represent Healing
---
Sexual assault can leave deep emotional scars. And while these scars sometimes never go away, they can become less powerful as time passes and you heal.
Tattoos, though, can act as permanent reminders that healing from sexual assault is possible. That's why we asked survivors in our Mighty community to share tattoos they got on their own healing journey.
If you've experienced sexual assault and you're still struggling now, you're not alone. Recovery isn't linear, but healing is completely possible. We hope the messages and images below give you hope.
Here's what our community shared with us:
1. "This is a bit of a poem I wrote. I loved 'The Velveteen Rabbit' growing up, and one of my favorite things is once you become real, you can't become unreal. This helps me remember I can be loved and that even though I sometimes feel numb, I am very loved." — Courtney H.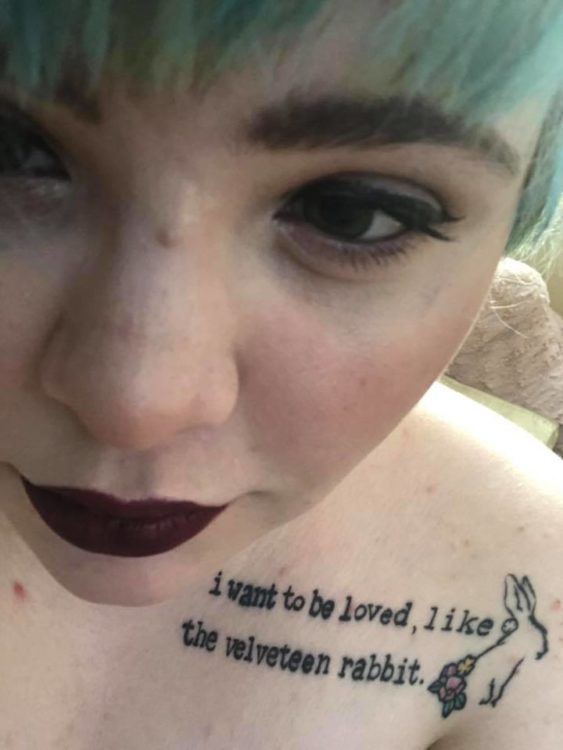 2. "'Blackbird singing in the dead of night / Take these broken wings and learn to fly.' Those lyrics say a lot about how I was feeling and how I wanted to try to use the pain to move forward. My birds were also my first tattoo and a conscious act of reclaiming my body for myself." — Sarah S.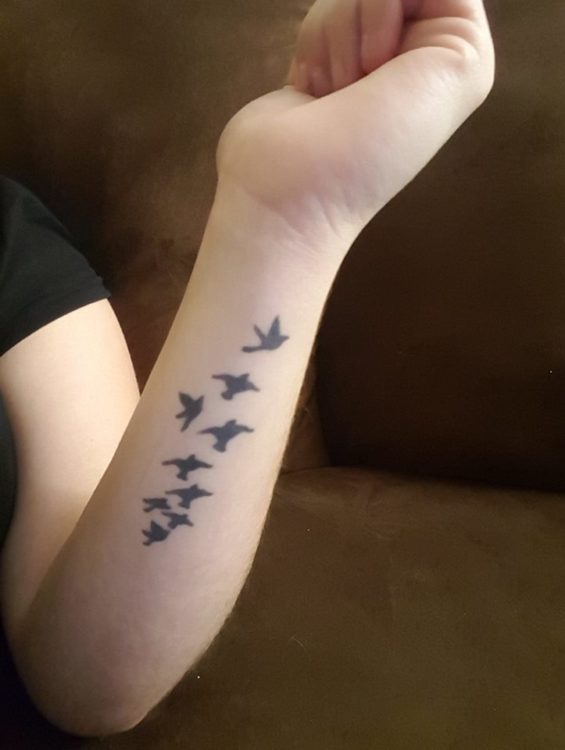 3. "The teal is the color of the sexual assault awareness ribbon, and the lighthouse is the light in the darkness to remind me to keep afloat even in the dark times." — Erin D.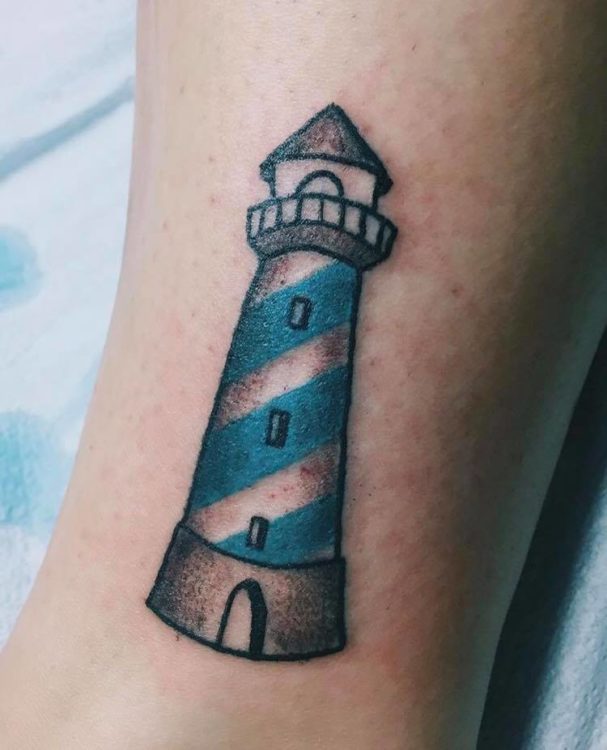 4. "This tattoo is Latin for: 'I came, I saw, I conquered.' I lived through six years of sexual abuse, of which I was too young at first to even know what it was, I thought it was love. I placed it on my spine to represent that I found my backbone, I found my strength after opening up about my abuse, and telling people exactly who he is." — Tayla D.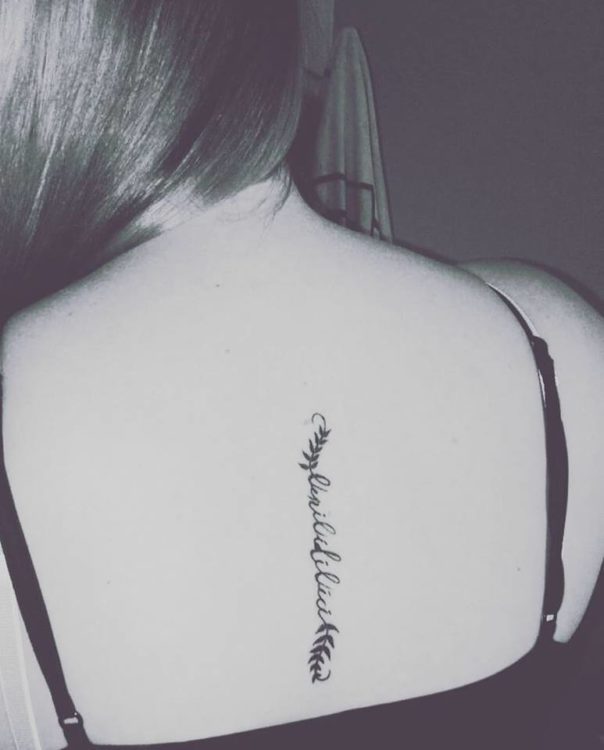 5. "I got this shark a few months after being raped. I felt so much rage and pain and intense suicidal depression, but I didn't always recognize these feelings as they were happening. I usually gravitate toward more traditionally beautiful tattoos, but I guess my soul saw this image and felt a deep connection with it. It recognized the rage within and the damage that had been enacted upon me, the agency that had been removed. I felt like this powerful beast that was caught up in the nets and ropes of terrible men and I was thrashing to get out and baring my teeth in defense. Now I see this tattoo as a powerful representation of the beautiful rage in me and the strength I have to fight and overcome and survive." — Alessandra R.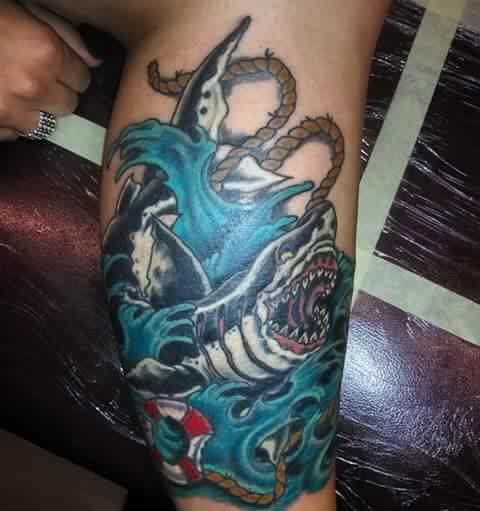 6. "The semicolon facing me is filled in because I know the darkness of my story, my trauma, my struggle with mental illness and how it's affected my life. The one facing outward (you) is transparent because I may not know the details of your story. But where the two meet, that's where the truth is: we are both a part of each other's stories in this moment, and neither of our stories are over yet." — Kara D.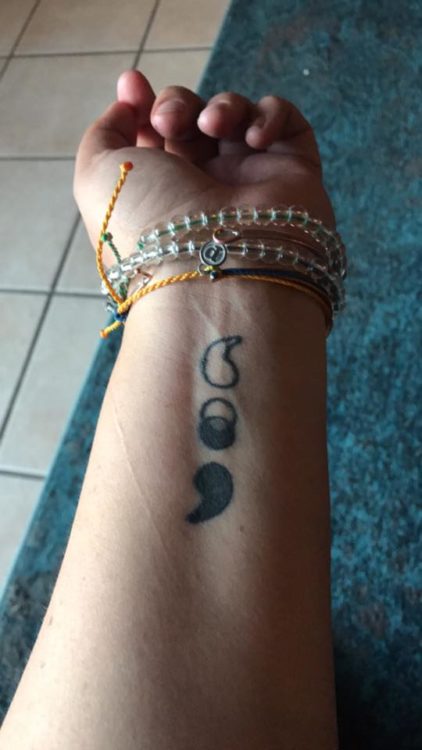 7. "Semicolon tattoo to represent all of the many traumas I've had and the fact that I am still here, choosing to live and choosing to fight. The color behind the black semicolon is to show that even when you're in a dark place in life and it feels like there's no way out, there's always color and beauty in the world and there is always a light at the end." — Clarissa K.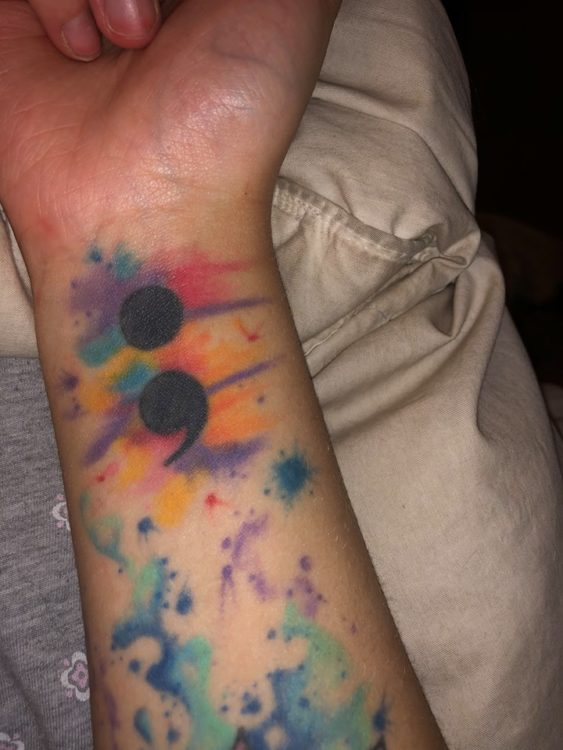 8. "'For happiness there must be pain.' This tattoo reminds me the pain I have been through has helped to make me the strong and happy person I am today. Green for mental health as my trauma resulted in developing PTSD, yellow for suicide prevention as this is something I have struggled with along my journey to recovery." — Dawn N.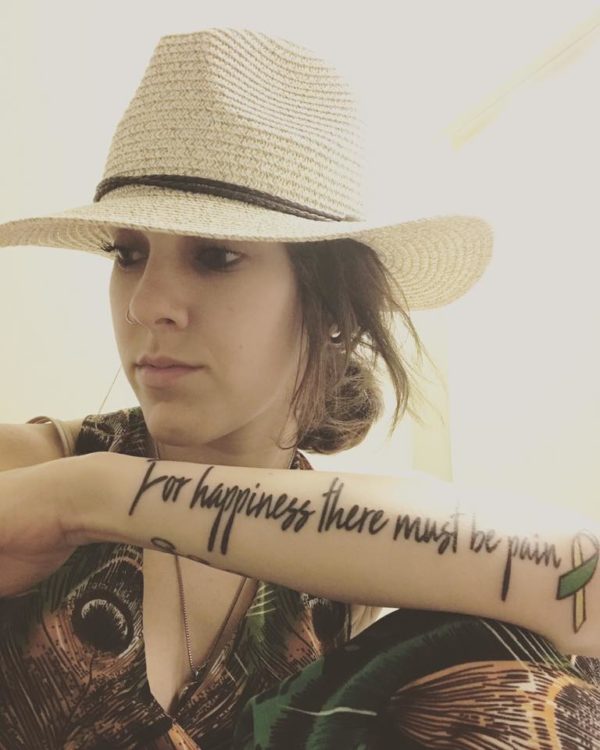 9. "Even broken hearts can be beautiful…" — Milly S.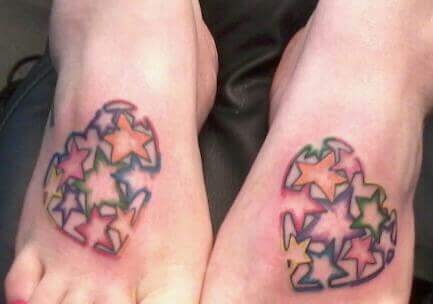 10. "I got this one pretty recently to help me remember that despite all the bad things that have happened and how much they made me feel like I wasn't worth it, I'm still here and reaching out for others." — Molly K.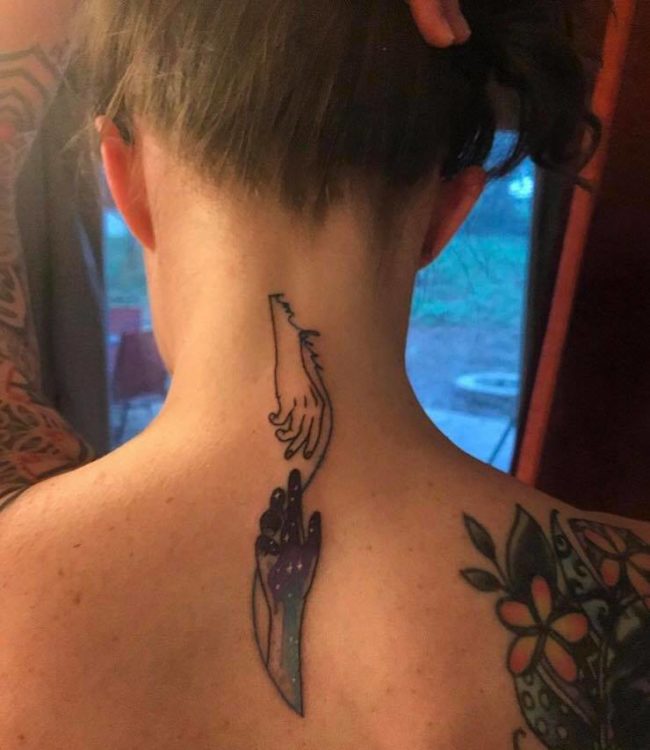 11. "A little reminder to continue coming from a place of love, regardless of what has happened. You can see only the tips of the arrows but they're there to keep moving forward in all my relationships." — Natalie I.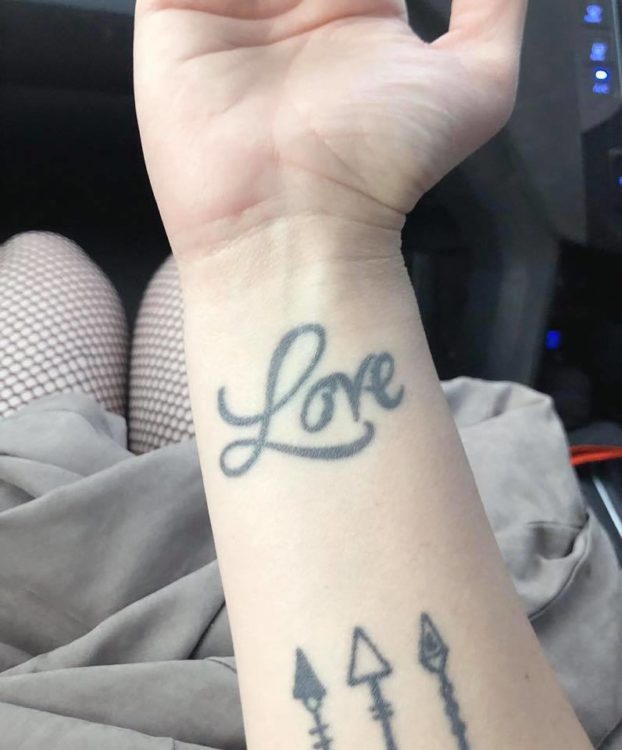 12. "The blue butterfly represents a new birthing, the flower represents something that comes from a dirty start and grows into something beautiful and the heart is self-love. It also covers some self-harm scars, four years of incest and a group rape almost two years ago. I survived, I am not anyone's victim." — Leonie R.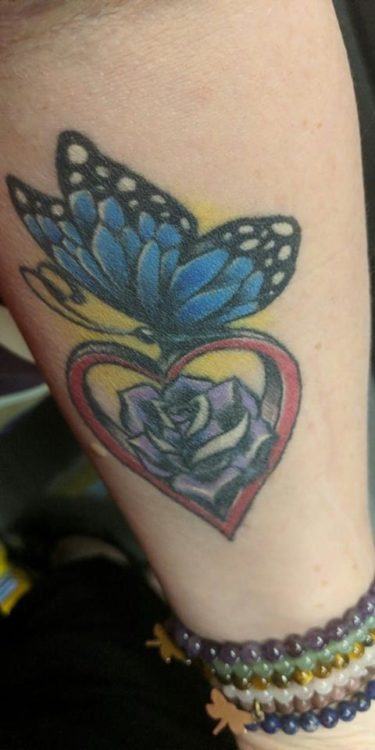 13. "It reminds me of the lyrics to a Van Morrison song about getting back up. It reminds me that even when I wanted to end things, I kept going and days do get better." — Martha F.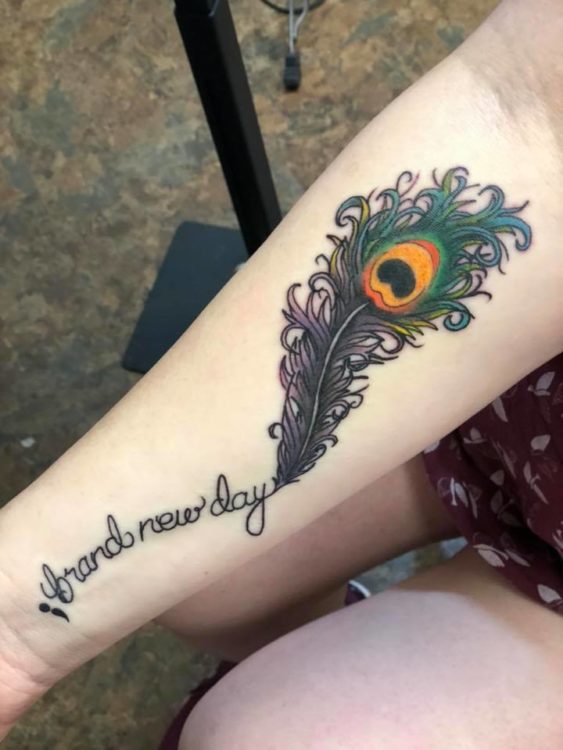 14. "Was diagnosed with PTSD almost a year ago. The cross symbolizes my faith in Jesus Christ, and the teal ribbon represents PTSD awareness. My tattoo reminds me Jesus is my healer and that God has great plans for me regardless of my diagnosis or what symptoms I go through. When I struggle, I notice my tattoo and remind myself of the story behind it. It's become my personalized symbol of hope." — Skylar T.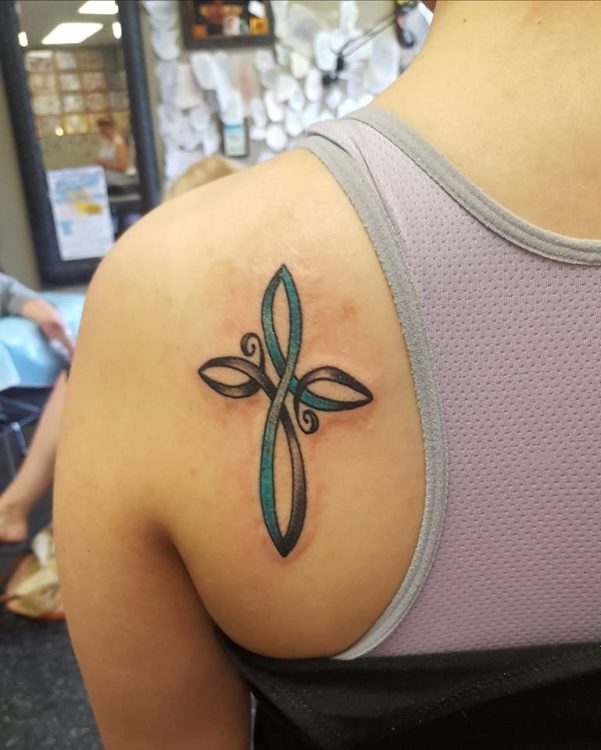 15. "Celtic tree of life with my favorite quote, 'All things are passing.' It reminds me the pain and struggles of my PTSD can be there, and they are not forever. I like this quote because I have several mental illnesses, so it's important for me to recognize that all moods are temporary, things can get better and things can get worse, but nothing is permanent unless I allow it to be."  — Julie C.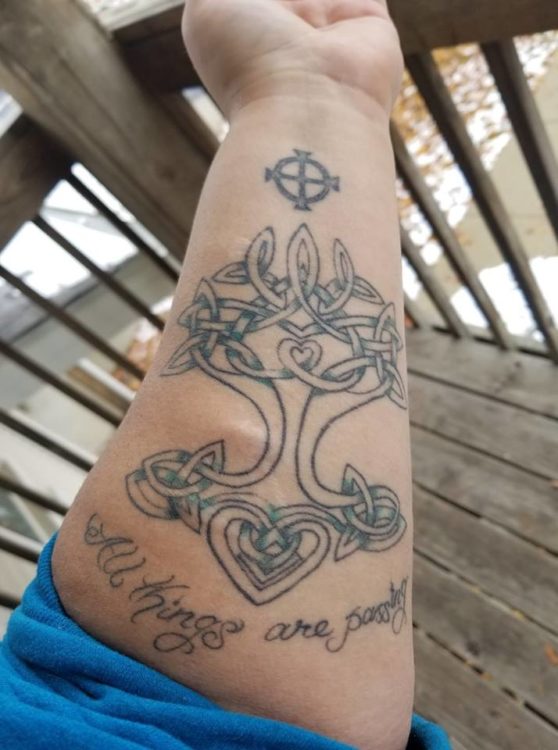 16. "My past lifting beauty into my future." — Kaela S.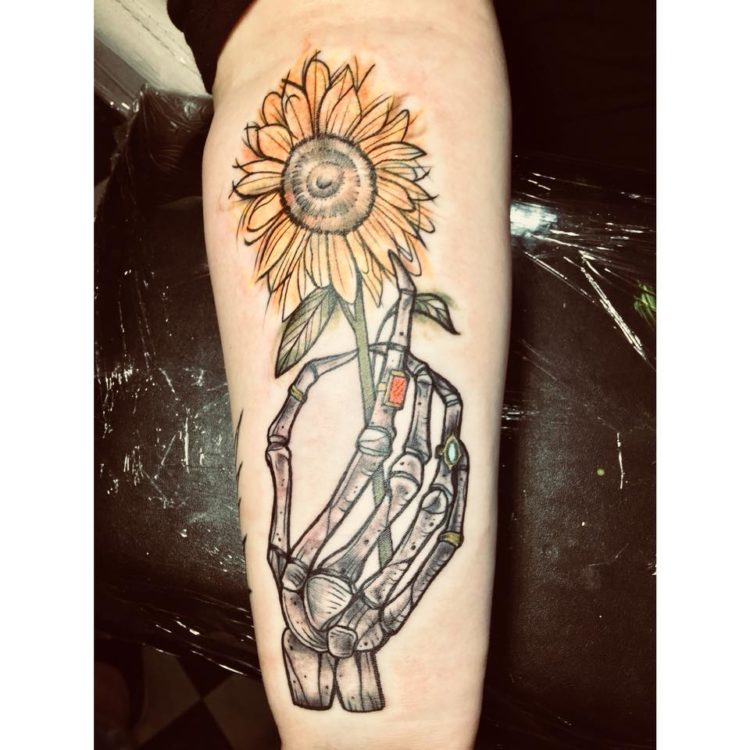 17. "For the longest time I hated myself. I felt to blame and just wanted to put I behind me and stop hindering me in my new relationships. I got this as a reminder that I must first love myself and know it wasn't my fault, and then I will start to grow and be able to find myself again." — Heather B.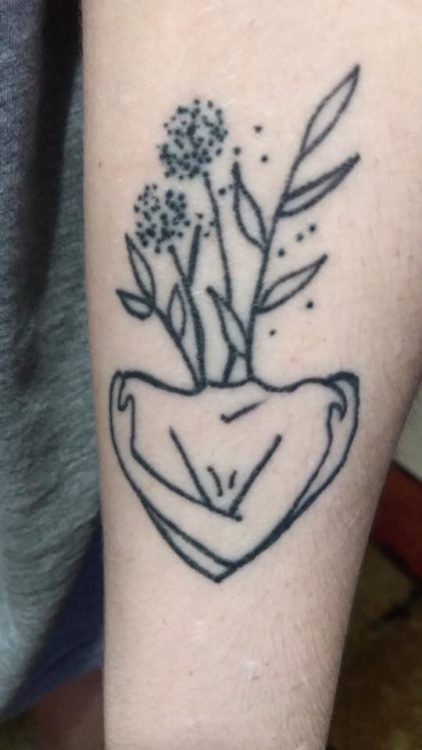 18. "My tattoo means, 'God is greater than the highs and lows.' I was hopeless and angry for so many years. I put my faith in Jesus and found my strength again. Every day is a struggle, but He conquers all." — Kaitlyn C.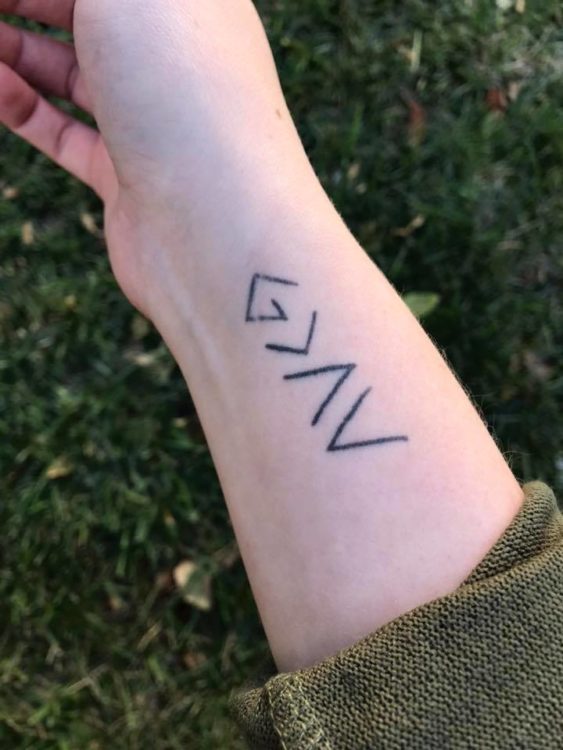 Originally published: November 12, 2018