Thoughtful Human Cards Are Now Available on Target's Online Store
---
Buying a card for someone often means a last-minute trip to the nearest pharmacy, following by minutes of anxious pacing in an attempt to find a card that isn't terrible or corny. While a quick trip to the store might work for a one-off birthday card, what do you do when a loved one is struggling with addiction? Cancer? How about depression?
To make the card-buying process a little more thoughtful, Ali O'Grady started Thoughtful Human to offer cards designed for people who might need some extra support. Now her cards are available online-only at Target, as well as in select retailers.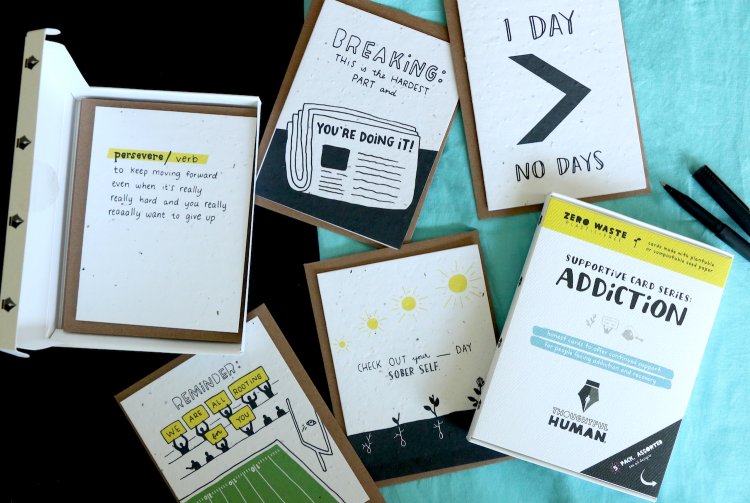 After losing her dad, "her favorite human," to colon cancer in 2011, O'Grady saw how difficult it was for people to talk about it. She started Thoughtful Human in October 2017, selling biodegradable cards designed specifically for addressing those tough moments when you aren't sure of what to say.
"It made me think a lot about how we show up for people," she told The Mighty. "We are very event-based in our communication, I find. Here's a card, I'm sorry. We don't know how to touch it again."
Although you can buy Thoughtful Human cards individually, they also come in packs. This makes following up with friends and family a little more manageable, encouraging the type of ongoing conversation we often don't know how to have.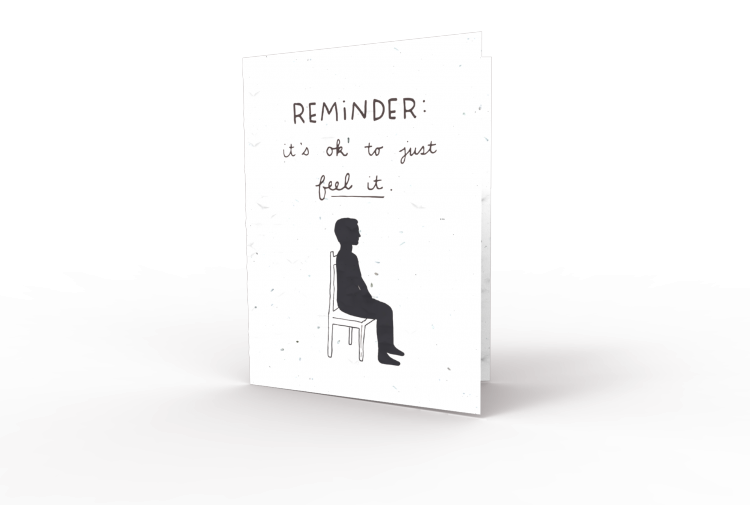 Thoughtful Human's cards are sorted by topics like addiction, cancer and depression — but also cover long-distance relationships, saying sorry and general recovery. According to O'Grady, though, they often tell similar stories.
"It's not one-size-fits-all, which is something I've tried to be really careful about with my cards," she said. "Not making them prescriptive, but instead making them open-ended to create the space for conversation."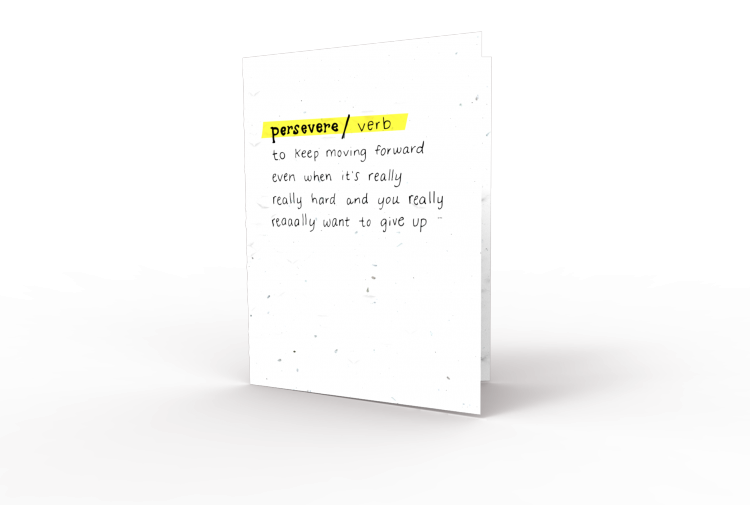 It was also important to O'Grady for the cards to be zero-waste. So important, that the cards are made with plantable seed paper. If you plant the cards in a garden, flowers will grow.
Above all, O'Grady hopes her company inspires people to help each other face life's challenges.
"The takeaway message is however you interact with Thoughful Human, I hope it inspires you to practice empathy and lead with kindness," she said. "These cards can hopefully meet you where you're at, and get you to the next step on the journey you're on."
If you're looking to support a friend who's struggling, you can buy Thoughtful Human cards on Target's website. The cards are currently available online only, you can by them at the locations listed here.
All images provided by Ali O'Grady
Originally published: August 2, 2018