6 Weird Mental Health Studies It's Hard to Believe Got Published
---
Ever roll your eyes when you see those studies pop up across your news feed about how coffee, wine or chocolate are good, bad, then good again for your health? Since we already know none of these delicious items are going to cure us, don't researchers have anything better to study? Turns out, not always.
For example, take a brief look at some of the published mental health studies — it seems like anything is fair game. Gum? Yep, there's a study for that. Chickens? Ditto. Rings, flowers and jeans? You bet. If you want to try it yourself, Google "mental health study" followed by any word you think of. (Hint: Chlorella, a type of algae, might get you started).
No stone unturned for mental health, right? Well, it's not so simple. Research for advancements in mental health treatment are extremely expensive. Take for example, developing a new medication. According to a 2018 Johns Hopkin report, the average cost to fund clinical trials to get a drug FDA-approved is $19 million. Including all the development costs, it takes $2-3 billion to get a drug from conception to approval and use — if it actually works.
There can also be a darker side to why more dubious studies get published. For researchers and academics, getting their work published in journals leads to professional benefits like university tenure. To accommodate an increasingly competitive academic field, "predatory journals" offer to publish research for a fee — and they don't bother to review or validate the research. Reputable peer-reviewed journals do not charge for publication, and in theory, publish high-quality work.
As The New York Times reported, for experts who use this route to get ahead, there aren't usually consequences. And now, according to the Foundation for Economic Education, nearly 2 million studies are published each year and on average, each one is only read by 10 people at most. A more skeptical view might suggest it isn't about getting your work read — it's about adding another published article to your resume.
No surprise researchers might turn to "lighter" studies. They're easier to complete and implement, even though most of the time they're not effective long-term mental health treatments. Not everything can be a cure — minute-by-minute, we may just need something small. Like sometimes it's just therapeutic to laugh at all the ways we're trying to crack the mental health code, whether it involves chickens, siblings or plants.
In that spirit, here are six of the silliest mental health studies — yes, actual research — that leave us wondering, why did anybody pay for this? Some findings, while lovely, will clearly never "solve" mental illness. Others are just plain funny. And who knows, you may even find something new to try when you're really having a down day.
1. If You Have a Sister, You Should Thank Her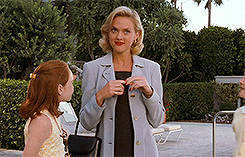 Get the thank you cards ready, because your sister is good for your mental health. A 2010 study published in the Journal of Family Psychology looked at siblings in 395 families where at least one sibling was between 10 and 14 years old. Research found even if your sister is stealing out of your drawers or refusing to give you a ride to school, having a sister of any age meant feeling less lonely, unloved, guilty, self-conscious or afraid.
I know what you're thinking. What about brothers? This study concluded when siblings get along — no matter their gender — they're more likely to do good deeds for others in the community.
2. "Interaction With Indoor Plants"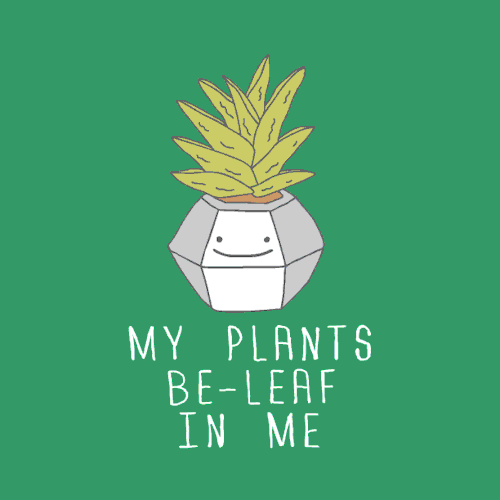 What can we learn about "interaction with indoor plants"? A 2015 Journal of Physiological Anthropology study asked 24 young men to do either a "computer task" or a "plant-related task." While "interaction task" may sound like you're headed off to talk to or play games with your plants, in this study, participants were asked to transplant house plants from one pot to the next. Study participants who worked with plants felt more comfortable, soothed and "natural" (what does that mean?) after the intervention compared to the computer guys. Despite the perhaps goofy choice of language, this study supports the benefit of spending time in nature — whether indoors or out — as a mental health coping skill.
3. #HenPower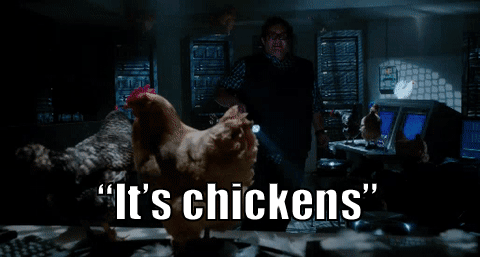 Try to contain your "henthusiasm," because the HenPower program is more than just a gimmick. The U.K.-based operation provides chicken-keeping activities to seniors living in residential care settings. In a 95-page report outlining the benefits of therapy chickens for seniors, study authors note #HenPower is no joke. The 12-month study found working with chickens reduced participant depression, loneliness and even the need for antipsychotic medications. Chickens, like many other domesticated animals, have a mental health therapy benefit.
"People get a lot out of stroking [the hens]. You feel your stress levels go down," HenPower volunteer Jackie Copeland told The Guardian. "I get 'chicken love' — I almost expect them to start purring."
4. Chewing Gum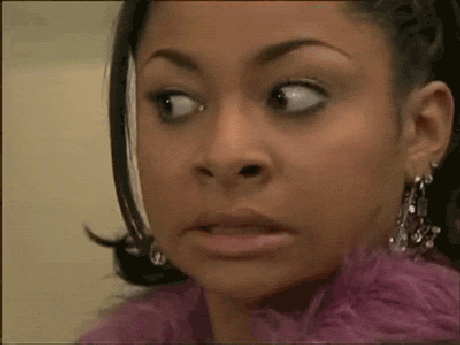 News flash: "The effect of regular gum chewing on psychological status is unknown." Probably because nobody needed to know, but in 2011, researcher Akiyo Sasaki-Otomaru and team decided to bravely embark into uncharted territory and assigned stressed out Japanese college students a twice-a-day gum chewing intervention. At the end of two weeks, those assigned to chew gum had less anxiety, depression, fatigue and confusion. However, the benefits didn't last when researchers followed up at four weeks. And rest assured, though anecdotally your jaw may hurt, a similar 2015 study confirmed gum chewing will not affect your heart rate.
5. "Not Everyone Looks Good In Jeans"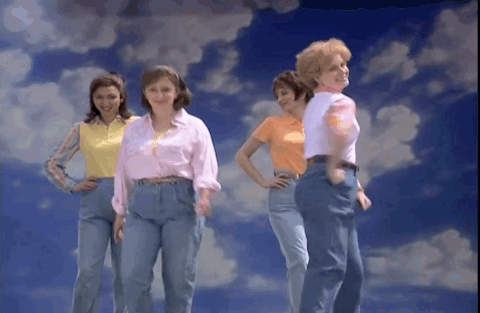 In a research report where the actual paper seems to be suspiciously missing, professor Karen Pine — also the author of a 38-page self-published book, "Mind What You Wear: The Psychology of Fashion" — laid out fashion advice for women who want better mental health. (Cue the eye roll.) According to a Science Daily report, Pine found women who felt better about their mental health wore "well-cut, figure enhancing" "happy clothes." In accessory news, "happy" women are twice as likely to wear a hat and five times more likely to wear their favorite shoes.
Besides reducing the complexity of mental health to only two speeds ("depressed" and "happy"), Pine's work (so far) indicates what many of us already know — there can be a relationship between how you feel in your clothing and your mental health. But Pine, she had more to say on the topic and she's coming for your jeans. In a scathing attack on the lack of jeans' figure-enhancing structure, she said:
Jeans don't look great on everyone. They are often poorly cut and badly fitting. Jeans can signal that the wearer hasn't bothered with their appearance. People who are depressed often lose interest in how they look and don't wish to stand out, so the correlation between depression and wearing jeans is understandable. Most importantly, this research suggests that we can dress for happiness, but that might mean ditching the jeans.
6. Ugh, Mental Math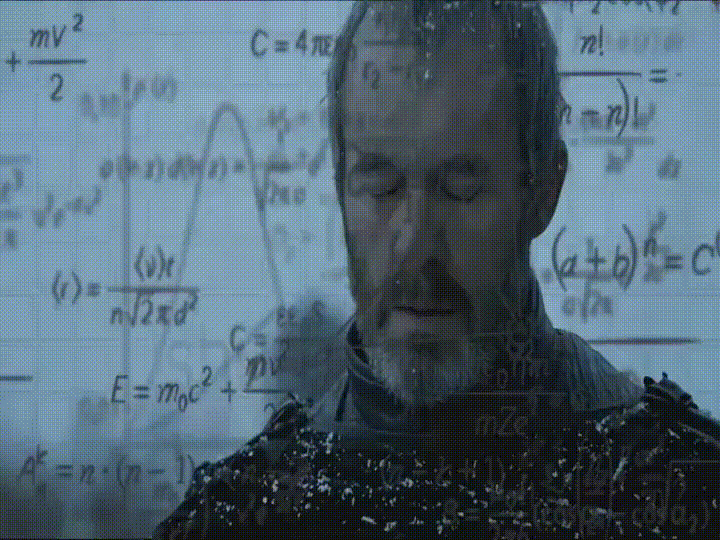 Depending on your thoughts on math — especially the kind you have to do in your head — this next finding may be good or bad. A 2016 study published in the journal Clinical Psychological Science found doing mental health calculations all in your head from memory can reduce anxiety and depression as well as help regulate emotions. No calculators or paper and pencil allowed though
The brain science behind this research makes a lot of sense. When you're dealing with anxiety, for example, the reactive fight-or-flight parts of your brain go into overdrive and shut down areas of your brain, like the prefrontal cortex, that provide "executive control" and help with rational thinking. This study provides evidence tasks that largely engage areas of your brain in charge of executive control — like mental math — can help balance out automatic, overactive emotional responses for better regulation.
Of course, if you find any of the techniques or insights from the above studies useful, that's great. Maybe you got some new ideas to try as coping skills from this list or just a little distraction. When you're struggling with your mental health, it usually takes a combination of things, both small and large, silly and serious, to get through the worst moments. We will always support any step you take to benefit your mental health — no judgments — because we are in this together.
What other intriguing mental health studies have you seen in the news? Share with us in the comments below!
Header image via petrborn/Getty Images