The Ups and Downs of Writing About My Mental Health
---
"And I feel like I'm naked in front of the crowd
'Cause these words are my diary, screaming out loud
And I know that you'll use them however you want to."
– Anna Nalick, Breathe (2 AM)

Writing about mental illness is tough. Writing about your mental illness is tough and can be scary.
There are great reasons to do it and, on a more personal level, there are reasons not to do it. You must take all those factors into consideration before you decide to take the plunge, use your real name, and talk about your vulnerabilities and weaknesses.
Luckily, my Aspie brain takes all those factors into consideration, churns them around my noggin, and spits out reasons for and reasons against, so I can make an informed decision as to what I want to do.
Over 20 years ago I started covering high school and college sports for both the Los Angeles Times and the Orange County Register. When I started, the Times had a staff writer with the same name as me, so the editor told me we needed to come up with some other name for me to write under.
We settled on J.R. and as my career grew and I began writing for more daily newspapers across the country and for national magazines, I stayed with J.R. for continuity. Over the next 20 years, I covered the Mighty Ducks of Anaheim/Anaheim Ducks for 13 seasons, the Los Angeles Kings, NASCAR's west coast swing. I wrote travel pieces on Vegas and was even paid to go to Mexico and write about the oldest brewery in the country and about the farms that make tequila.
It was a great career and one I had fun doing.
Fast forward to 2012 when I was officially diagnosed with Asperger's, thus explaining the weird and quirky behavior that was my life. After that, things just sort of fell into place for me, and I decided to change the focus of my writing to autism and mental illness/health in general.
I've had the opportunity to write for some great websites with huge readership as well as for my own site. I started a podcast (which lately I've been lazy with), been granted opportunities to speak to groups as large as 1,500 in the rotunda of the Missouri State Capitol, and been able to focus on teens and adults on the spectrum, whom I consider the forgotten ones.
I do what I do, advocating for the rights of those on the spectrum and those with developmental disabilities. I also write, speak, sit on the board of two autism charities, and basically dedicate my life to pushing not autism awareness, but rather, autism acceptance.
I do it because I know that the pieces I write, and the podcasts and speeches I do, help people. It shows them they're not alone in their struggles; that there are others who struggle with similar things.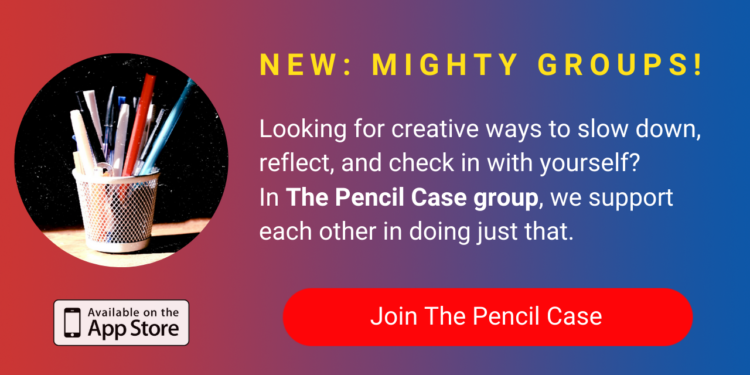 I also do it because I was out of high school, college, and spent two years in the Navy before receiving a psychological discharge, all before they were diagnosing people with autism.
I have 46 years of life experience before being diagnosed and being stuck in a neurotypical world without the luxury of knowing why I was who I was. My whole life, from as far back as I can remember until last week, I've been told that I will never live up to my potential.
Starting in fifth grade, teachers called me, "weird," "stupid" and "lazy." I had a boss who called me Forrest Gump multiple times a day for 10 years, and you can imagine how the other kids were.
I like to say that I was born without a spectrum to be on.
So I make myself vulnerable, let you see the real me, and what it's really like for someone on the spectrum. I do what I can to help others, because I want everyone who's autistic to know they're not alone and there are people out there who care and understand what they go through.
If I can get a couple of comments a month that I'm helping someone, I feel it's worth all the work.
The downside of writing about my autism and mental illness is that even though I deal with social anxiety, I do want to have a life and someone in it. For most people on the spectrum, this is no big deal. If a potential date wants to check you out, they Google you, find little to nothing, and are probably satisfied. At least for the moment.
That's not the case for me. If a potential date wants to see what I write about, there's really no hiding. They Google me and on the first page, they find links to my website, other sites I write for, my book, podcasts I've been a guest on and more.
It scares a lot of people off, and my theory is they are either uneducated about what autism/Asperger's is or they are simply scared and fear the unknown. You would not believe how many times I've been ghosted by a woman after she saw how vulnerable I am when I write.
It can hurt, but it's also better to know how they feel now rather than later. Still, I will happily continue doing what I do so I can help even one person with what they're dealing with.
I recently met someone and last night we had our second date. So far, she seems OK with everything and we've had discussions about how best to communicate. Whether this goes someplace and lasts or whether it goes south, I'm going to continue doing what I'm doing because I'm here to help people and, in my mind, my personal needs come secondary to helping others.
I advocate for those who can't or won't speak up, because I can. A lot of what I do terrifies me, but I'm willing to do what I must in order to overcome those fears to help others like me.
To those who share their stories and do what they can to help others on the spectrum, I applaud what you do. I've made great friends with other writers and advocates. To those who don't feel comfortable talking or who don't want to share, know there are people on social media and in Facebook groups who genuinely want to listen to your stories and help every person they can.
I know there are people who love what I do and there are haters. There will always be haters. I invite all of you, no matter what you think of me, to leave a comment below and start a conversation. One little conversation can start a movement, and that's what we're all here for.
Now I invite you to do what the lyrics suggest at the top of the page. Take my words and use them however you want to. If you want to read this and keep it to yourself, great. If you want to share this piece with others, thank you. If you read this and thought I'm a pompous douche, that's fine too. Haters gonna hate.
Just remember that these words and everything I write, podcast and speak about are like my diary. I'm sharing them with you so we can all understand each other better and help one another.
Getty image by Tera Vector
Originally published: October 28, 2020