11 Pillows That Might Help You Sleep If You Have Migraine
---
Editor's Note
We hope the products below, all recommended by our Mighty community members, help you or a loved one in your health journeys. Just so you know, The Mighty may collect a share of sales from the Amazon links on this page. Prices and product availability are accurate as of last update February 1, 2020.
Nine times out of 10, my migraine attacks begin with an agonizing stiffness in my neck. The stiffness and tension cause aches and pains that radiate down into my shoulders and back, and up into my skull. Once the attack is in full swing, the aches develop into an acute sensitivity that results in even the lightest touch feeling like fire against my head. As much as I want to lie down in bed and sleep until it passes, this feels impossible, because there is no way I can get comfortable when every position, every touch against my skull, is excruciating.
As many of my fellow migraineurs likely know, this makes it incredibly difficult to find a comfortable pillow.
I use "comfortable" loosely because when I'm in the thick of a migraine attack, I'm not sure there's any object – no matter how soft or fluffy – that would allow me to feel comfortable. Still, finding a "comfortable" and supportive pillow is important, whether or not you live with migraine. Not only can a quality pillow be slightly more tolerable during an attack, but it can also reduce neck pain and stiffness at night – which may be a migraine trigger for some. It's a win-win.
Quality pillows can be an investment, which is why we turned to our Mighty community to see which pillows they recommend as people living with migraine.
Of course, migraine is a complex neurological disease with multiple types, which means it affects people in a variety of ways. Everyone is different, and everyone may have unique needs and preferences when it comes to pillows. (Some may not use a pillow at all when they're having a migraine attack!) But hopefully, the following recommendations can offer a little insight for those struggling to find a pillow that won't worsen their symptoms.
Here are our community's recommendations:
1. The Big One Gel Memory Foam Side Sleeper Pillow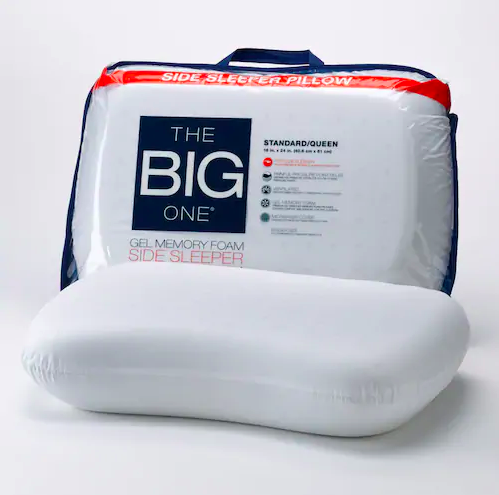 Ideal for anyone who wants to keep their head, neck and shoulders aligned while sleeping on their side, this large gel memory foam pillow provides painful pressure point relief and cooling comfort.
"My sister gave me the Kohl's Big One gel memory foam side sleeper pillow a few years ago and it was a God-send," Amy Endler told us. "Even though I still get migraines I can tell that the pressure on my neck is less and I'm able to get back to sleep with my neck in the right position. Right now it's $19.99."
Buy the pillow above for $19.99 from Kohl's.
2. Columbia Cooling Memory Foam Pillow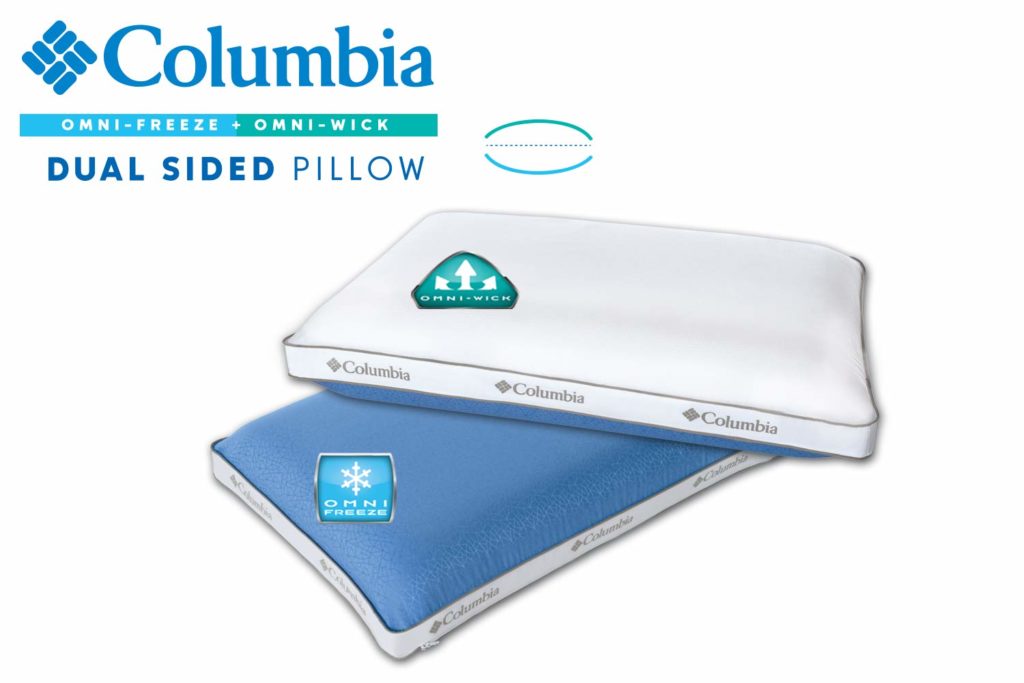 This medium-firm pillow is made with memory foam to support your neck and shoulders while you sleep. It is dual-sided: one side includes Omni-Freeze technology with cooling gel to keep you cool, and the other is a breathing pillow side to allow for comfort and air circulation. If keeping your head and neck cold reduces your migraine symptoms, this pillow may be helpful.
"I use the Columbia Cooling Pillow which I got at a mattress store. It is foam and very cool most of the time. I feel better with coolness on my head," said Mighty member sues8543.
Buy the pillow above for $79.99 from Amazon.
3. Travel Pillow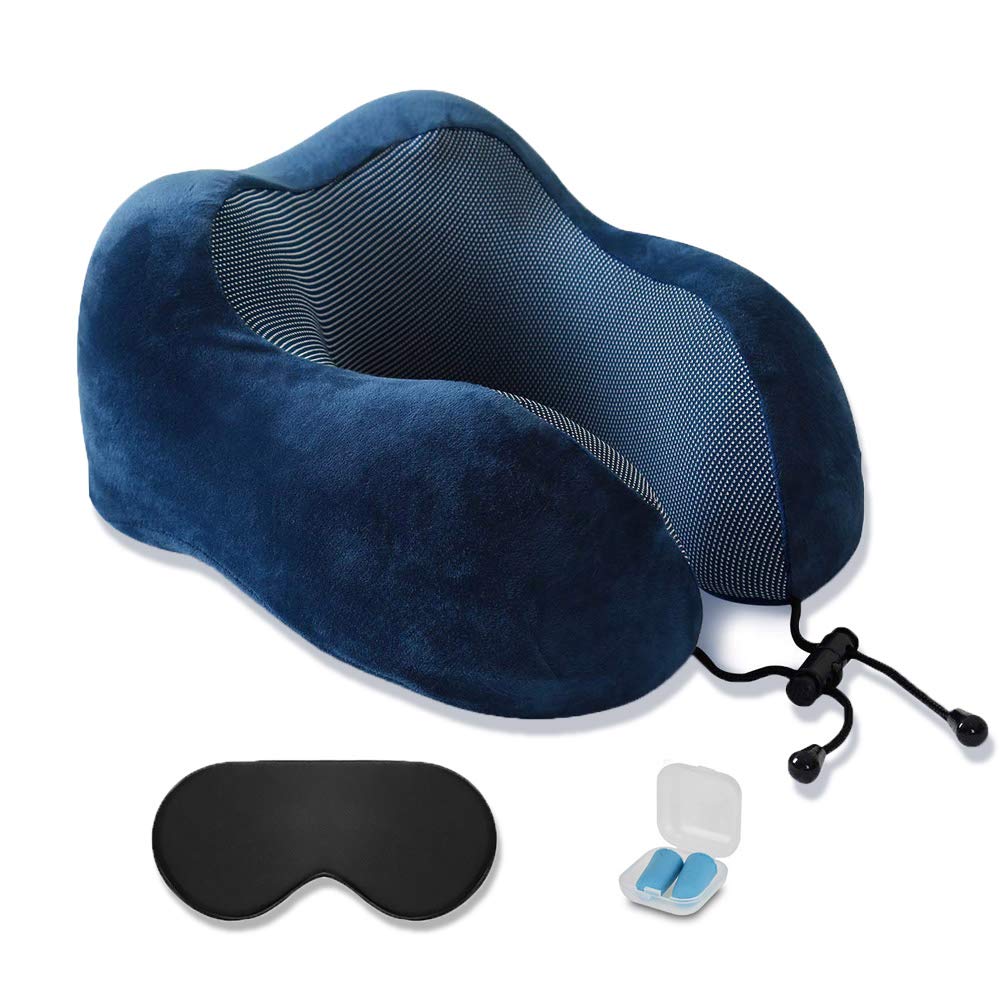 Whether you're trying to catch some zzz's on a flight or lying down at home because of a migraine attack, a travel pillow can come in handy for keeping your head and neck supported. When placed around your neck, it can help relieve pressure so you can avoid any additional neck tension or strain that may trigger or exacerbate a migraine attack. Alternatively, if you experience head sensitivity during an attack and find that anything touching the back of your scalp is excruciating, you could try placing the pillow flat under your head.
"I use a variety of pillows, usually mixing soft squishy ones to support my neck and stiff ones to prop those up but one thing I've found helps when I have a migraine and pressure on my head or neck makes it worse is using an airplane pillow on top of my normal pillow. I place my head in the center space and let my neck and just the edge of my head rest on the pillow itself which helps alleviate anything touching the sensitive part of my head," Mighty member abbyq wrote. "Doesn't solve the problem but helps!"
Buy the pillow above for $15.99 from Amazon.
4. Brookstone BioSense Layer Adjust Pillow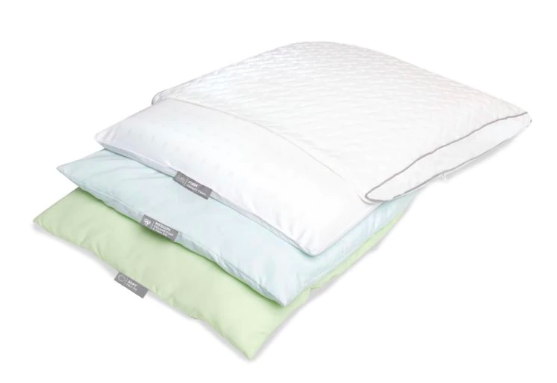 When your symptoms fluctuate, your pillow needs can, too. This adjustable pillow has three removable and interchangeable fill layers that allow you to constantly adjust the firmness and create a "new" custom pillow every night.
"I just bought a new pillow," wrote Mighty member penqueen. "It is an adjustable pillow, it comes with firm, medium and soft and you can take them out to build your perfect pillow. So far, I'm liking it. It's a BioSense Layer Adjust Pillow. We got it at Bed Bath & Beyond."
Buy the pillow above for $59.99 from Bed Bath & Beyond.
5. Technogel Sleeping Anatomic Pillow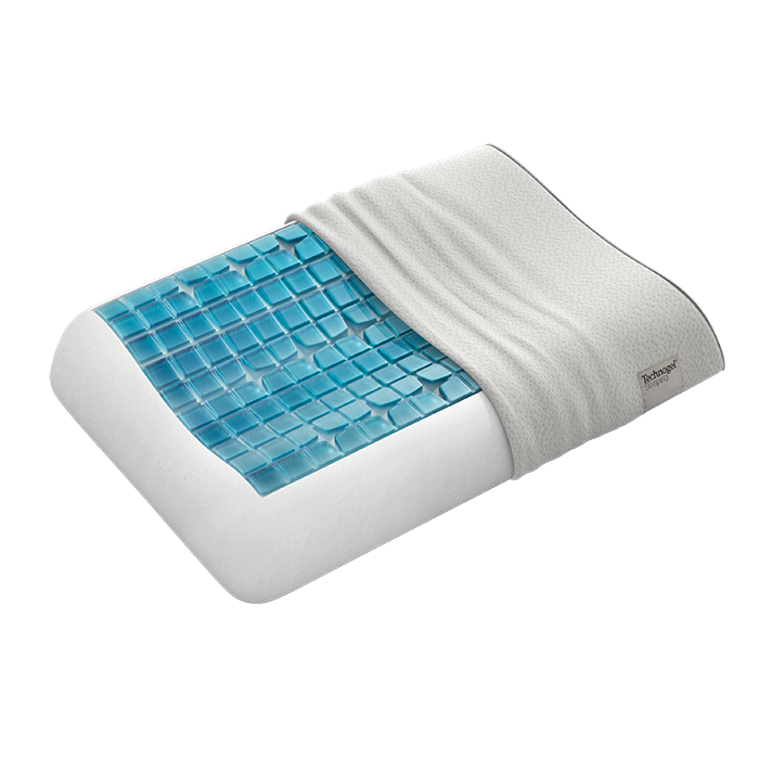 This ergonomic pillow is contoured to help keep your head, neck and spine aligned at night, whether you're a back or side sleeper. The top surface features Technogel, which provides a cooling effect to help you regulate your temperature and keep you comfortable while you sleep.
"Technogel Anatomic Pillow isn't cheap but with disc problems in my neck it's worth every penny," recommended Mighty member jenny. "It supports in all the right places and the gel on top of the foam allows micromovements so the small muscles in your neck don't seize up as much from being static for so long."
"I use a memory foam pillow that has a cooling gel feature on the top of it. I find this keeps my head cool and there's less pressure on my head, which is particularly helpful during a migraine," added Mighty member kassia24.
Buy the pillow above for $179 from Amazon.
6. Water Pillow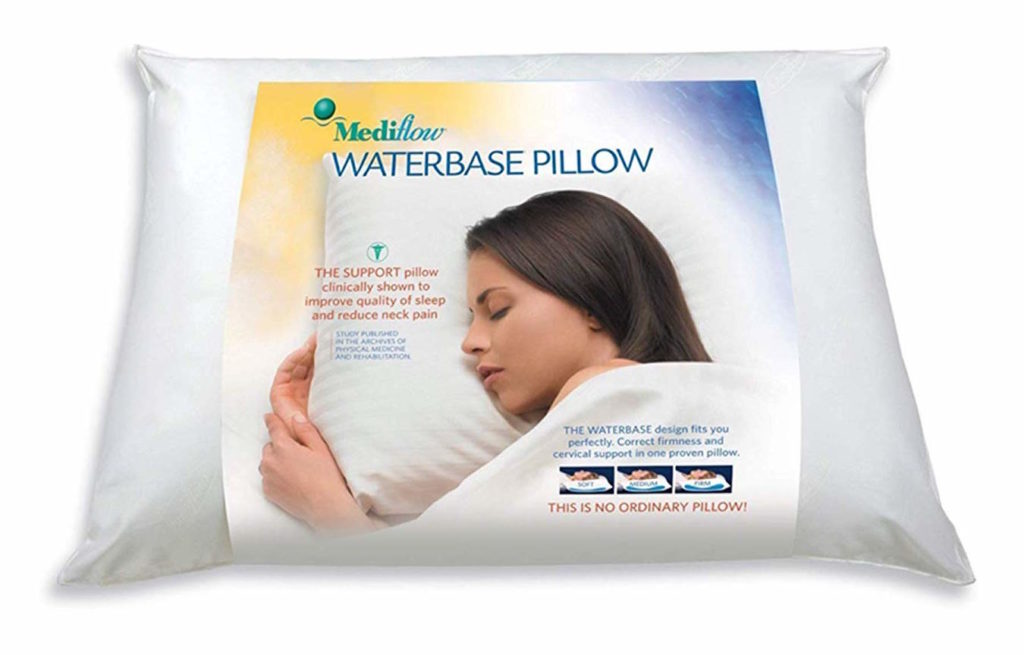 As the name suggests, this pillow has a waterbase, so when you roll from side to side, the water will move with you – no need to fluff or adjust the pillow. The waterbase technology has also been shown to reduce neck pain, which could help people prevent migraine attacks, especially if neck stiffness is a trigger.
"I have spent thousands of [dollars] trying to find a good pillow! I will tell you that one of the best pillows I can remember was a water pillow recommended by a chiropractor friend," wrote Susan Norton. "At the time, it was $50. Since I am from the generation of waterbeds, I learned how to burp a waterbed/pillow. I also know all about algae, but the pillow was the best! My grandchildren used to fight over it, to the point where it got a leak! New meaning to a 'waterbed.' Whatever works for you, or 'floats your boat' is great. I wish each one of us a pain-free night!"
Buy the pillow above for $49.97 from Amazon.
7. Purple Pillow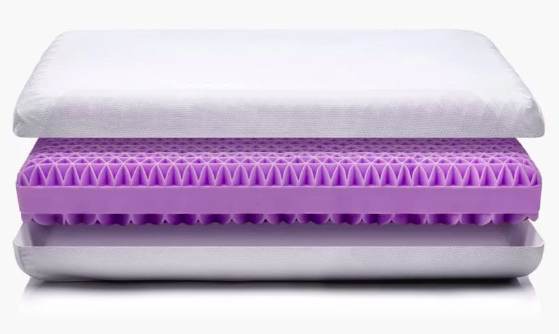 Unlike traditional pillows, the Purple pillow is made of an elastic polymer molded into a grid shape to support your neck's natural curvature. The material allows for plenty of airflow through the pillow, and it doesn't absorb heat so it remains a neutral temperature throughout the night. If you find yourself constantly waking up with a stiff neck due to fluffy or lumpy pillows, the Purple pillow may be a good option.
"I purchased a Purple pillow, last year, along with my Purple mattress. My migraines dropped from one or two a week to one or two a month. It was a lifesaver. Most of my migraines were on my right side, so I also had my daith piercing done about six months ago. I have, maybe, one migraine a month now. I highly recommend the pillow, though. It's incredibly comfortable and supportive and makes sleeping with a migraine or a fresh piercing so much easier," explained Elise Lebens-Bohn.
Buy the pillow above for $99 from Amazon.
8. Microbead Pillow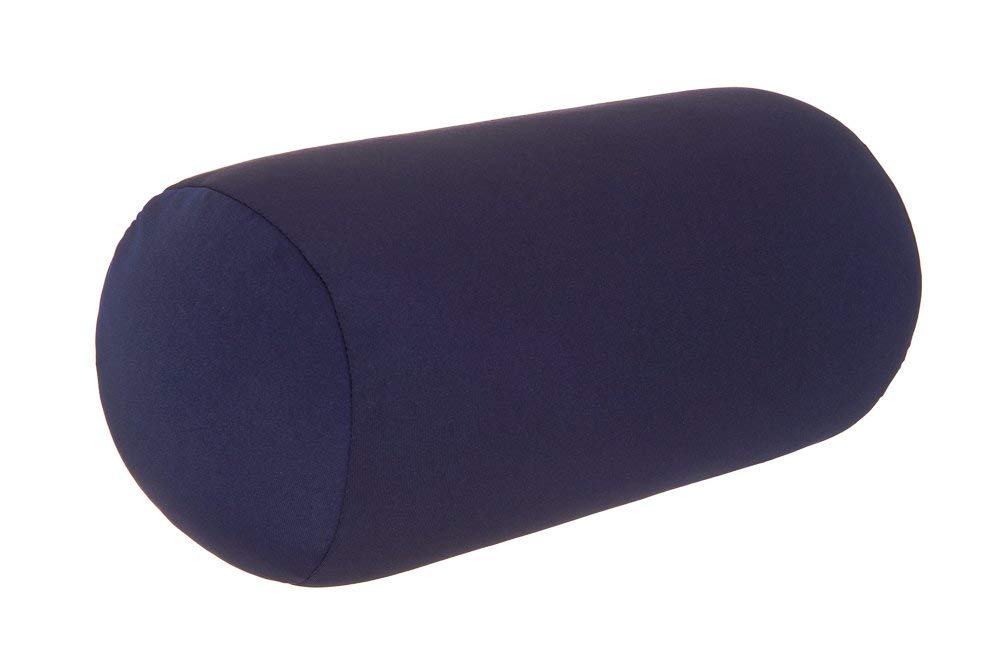 The tiny beads that fill a microbead pillow can easily conform to the shape of your head and neck, providing more support than the average pillow. Though microbead pillows come in many shapes and sizes, the small, cylindrical shape of the pillow featured above is perfect to place under your neck at night to avoid stiffness that could lead to a migraine attack.
"I use a microbead pillow every night," said Toni Reynolds. "When I have a migraine I use it with a heating pad while in my recliner."
Buy the pillow above for $15.95 from Amazon.
9. Shredded Memory Foam Pillow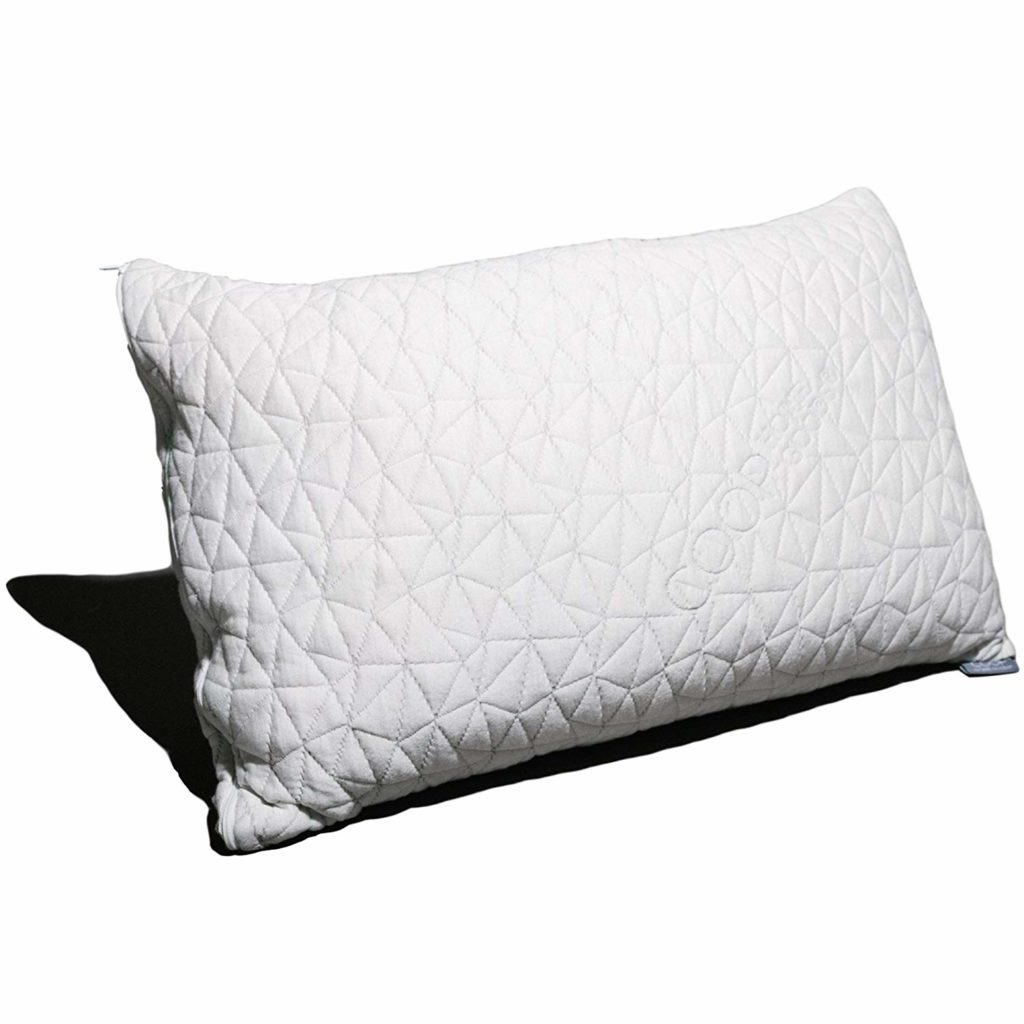 Most people know memory foam to be soft and squishy, but the benefit of shredded memory foam is that it's more easily moldable to contour to the shape of your head and neck. While it's not a cooling pillow, the shredding does allow it to stay temperature-neutral and circulate air better. Some shredded memory foam pillows, such as the one featured above, allow you to add or remove fill to customize how fluffy or flat you want your pillow to be.
"I have a shredded memory foam pillow that I can fluff/squish/smash into whatever is most comfortable," wrote Leslie Cox. "It doesn't hold heat so it doesn't get hot but it's not specifically cooling either. I got it at Costco a couple years ago."
"Coop shredded memory foam pillow [featured above]!" recommended Jennie Kate Clark. "You can customize how much of the shredded memory foam you have in the pillow and when the pillow starts to flatten out just throw it in the washer and dryer and it fluffs right back up. I've had [the pillow with me] during two hospitalizations and the nurses have told me how smart I am for bringing it. This pillow has been a life changer for me!"
Buy the pillow above for $59.99 from Amazon.
10. MyPillow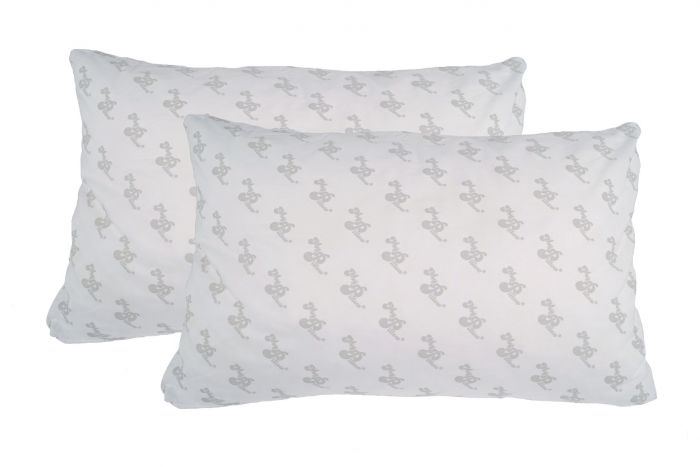 You may have seen it on TV, but some people with migraine say this pillow delivers real results. The MyPillow is made with a patented interlocking fill to adjust to your needs, regardless of your sleep position. There are four "fill levels" you can choose from when selecting your pillow: least firm, medium fill, more fill and most firm.
"I have chronic migraines, and I switch between two types of pillows depending on the severity of the migraine," Treva Dulaney explained. "If it hasn't extended into my neck or teeth, I use a thicker 'MyPillow.' But if the pain has spread, I use a memory foam pillow that has a cooling pad on one side."
Buy the pillows above (2-pack) for $69.98 from MyPillow.
11. Pillow Plush Toy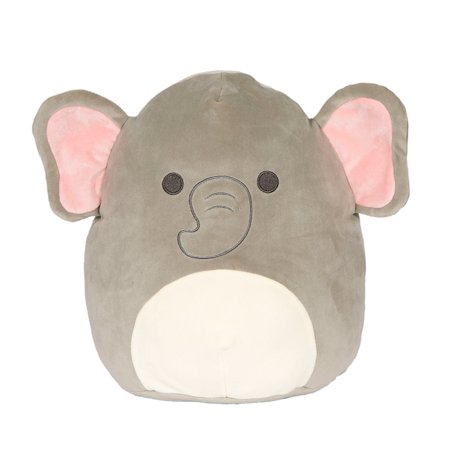 Maybe not a traditional pillow you'd sleep on at night, a plush toy can still offer a great deal of comfort and support when you just need something soft to curl up with or rest your head on. Sometimes, when the pain and symptoms of your migraine are just excruciating, no pillow can possibly feel "comfortable" – but snuggling up with a soft and adorable stuffed animal may, at least, be emotionally soothing.
"It's not a pillow, but I have found that one of the only ways I can get even some comfort during a migraine attack is by cuddling up with one of those large beanie baby stuffed animals with the big eyes, said Caitlin Bautsch. "Mine is a husky; and every time I have a migraine, I lie on my side in fetal position and curl up against the stuffed animal, burying my head in it. It's the only thing I've really found to help. Doing this usually allows me to fall asleep."
Jasmine Barrows Tilton added, "I have found a semi-firm and not too thick pillow is the best. Too soft (like my soft feather pillow) and there isn't enough support and I have to keep bunching it up to get it just right. Too firm and it feels like I'm laying on a rock. Too thick and it pushes my head up too high putting a crick in my neck and pinching the nerves. Also putting a Squishmallows animal/pillow over my regular one during an attack cushions my head so well."
Buy the pillow plush toy above for $13.99 from Walmart.
Navigating "simple" tasks like sleeping or getting comfortable in bed can be extra challenging when you have migraine. For support, advice and encouragement on facing the ups and downs of life with this disease, connect with our community – we're here for you 24/7.
To read more about how people with migraine manage their symptoms, check out the following stories from our Mighty community:
What's a pillow you recommend for someone with migraine? Let us know in the comments below!
Originally published: July 8, 2019