3 Ways My Body Has Changed Due to Illness
---
I uploaded a photo comparing how I looked almost three years ago with how I look today. It was a transformation I never imagined could happen in that span of time.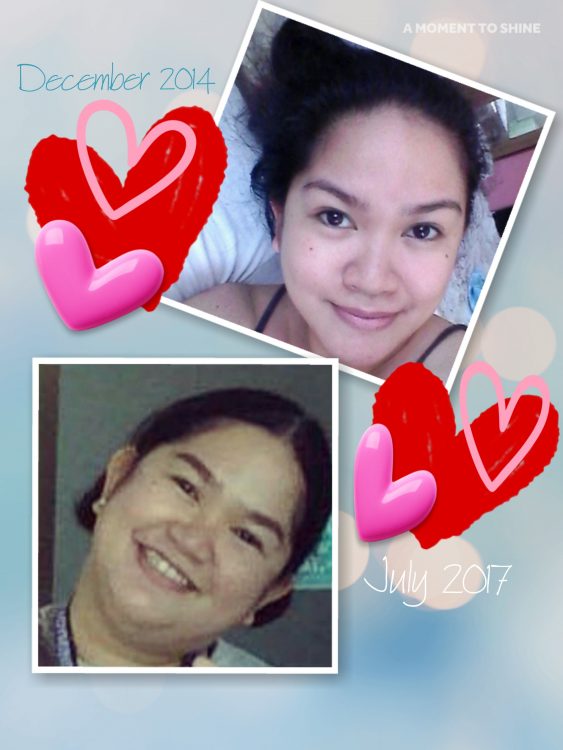 Now let me give you three major changes I've experienced.
1. Weight Gain
Well, yes, we know what to blame: prednisone. I've been on and off it, tapered and finally off it for almost a year now. But the weight gain doesn't seem to stop. Probably because of my other medications. Plus the fact that I have to stomach so many medicines makes me want to ready my stomach and fill it up with food. My lack of exercise due to the existing pain all throughout the ends of my nerves adds up the equation. I don't want to risk it. At least not now while I keep going in and out of remission and flares.
2. Unhealthy Skin
I use to take pride in having healthy skin. I didn't have any acne, scars or marks. My complexion was even. I didn't get rashes, was not easily wounded and my skin did not easily harden. But now? I have almost everything. Warts, skin tags, milia, rash, rashes turned to wounds, pepper and salt complexion, etc.
3. Dry, Frizzy, Kinky Hair
I had straight hair. If it had volume, it was more because of the wavy parts. But along my mixed connective tissue disease (MCTD) journey, it turned dry, uneven, frizzy and kinky. It looks like I have a head as huge as a balloon. White, silver and gray hair appeared like they're out to take domination over my head.
I think all these three changes really hit me hard and made me insecure. I've gone through self-pity, anger and everything that follows. But as I went on reading different materials and personal stories of fellow MCTD warriors, I felt at home in my new skin. I may have lost things I thought would matter, but over time but I've realized "this too shall pass."
So, I stopped hating myself and started educating others. From then on I felt comfortable. I am not saying we should just accept things as they are, but feeling upset about things we just might find a solution for would only delay all we've ever dreamt of.
So accept, live and then give.
We want to hear your story. Become a Mighty contributor here.
Originally published: August 25, 2017