6 Ways to Make Big Transitions in Life When You're in a Dark Place
---
I have a rare neurological condition called Moebius syndrome, and for me, the biggest transition in my life was going to college. I never saw myself going to college, honestly. I was in a dark place for a long time and thought I'd never have any success in life. I'm sure a lot of people with different conditions can relate. It's hard to be "different" in the society we live in.
In March 2013, I received an acceptance letter to a journalism program at a local college. That letter changed my life forever and for the better. There are so many new avenues open for me right now, so I want to help others find their way out of a dark place like I was in.
Here are my tips on making and dealing with life changes, such as going to college, for anyone who feels "different" or experiences self-doubt:
1. Put your fears behind you. You have to do this. As I learned, you won't grow as a person until you step outside of your comfort zone. Going to college was the hardest thing I've ever done, but it also had the greatest payoff and impact on me.
2. Don't worry about what others might think of you. We can spend a lot of time dwelling on how others perceive us, especially if we have physical differences. The truth is you have no control over what other people think, so why let them steer your life? Make decisions for yourself, not for others.
Because of my speech issues, I thought my teachers would ask themselves, "Why is this girl in journalism?" I could not have been more wrong. All they did was support me and tell me I'm going to do great things. People aren't always thinking what you think they are.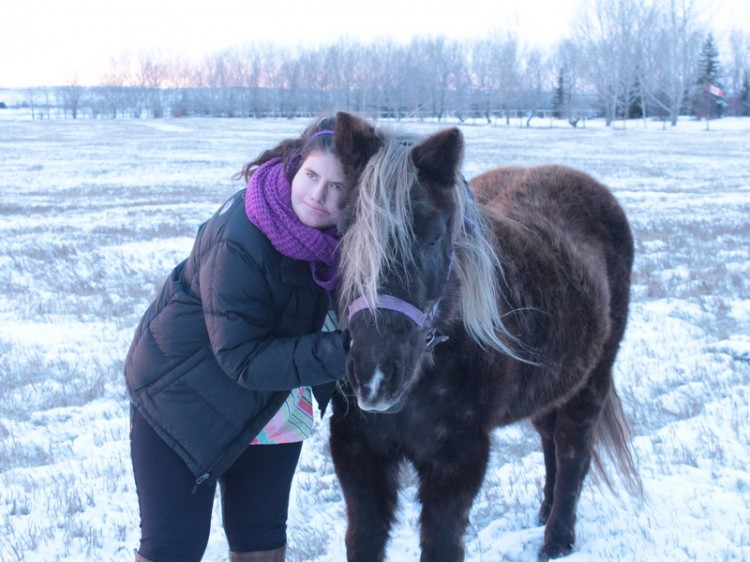 3. Find a support system. When I went to college, I didn't know a single person there. Not one. As the days and months went on, I bonded with my classmates and teachers. I became really close to my teachers and friends who were there for me. They supported me through it all. My classmates even helped me run a Moebius syndrome event on campus, and the event was incredibly successful because of them. No matter where you go or what you do, it's absolutely imperative to have a support system. That support system can be comprised of teachers, coaches, friends, family, counsellors, coworkers, etc.
4. Explore new horizons. Dabble in something you've always wanted to try. I always wanted to write and get my story out there, but I never had the avenues to do so. College opened up so many doors for me. Now I have more ways to get my story out there.
Always keep your life moving forward with momentum. There are so many things to do and see in this world, and we have such a short time on this earth. Make every single day count. Do things that scare you. For example, being interviewed on the news was terrifying for me, but I really wanted to get my story out there. It was amazing to see the result.
5. Always be true to yourself and know who you are. Know your values and morals and, most importantly, know what you want out of life. Never, ever stop chasing your dreams. I never thought going to college would be possible, but I found people who believed in me, and they've helped me believe in myself.
6. Remember that your biggest obstacle in life is yourself and the limitations you put on yourself. Find ways to overcome those obstacles. There is always a way. Like the old adage goes: Where there's a will, there's most certainly a way. Please don't waste years doubting yourself or your abilities like I did. Create the beautiful life you've been dreaming of and never stop chasing those dreams.
The Mighty is asking its readers the following: Describe a time you saw your disability, illness and/or disease through the eyes of someone else. If you'd like to participate, please send a blog post to community@themighty.com. Please include a photo for the piece, a photo of yourself and 1-2 sentence bio.
Want to help celebrate the human spirit? Like us on Facebook.
And sign up for what we hope will be your favorite thing to read at night.