Selma Blair Shares 'Hack' for Applying Makeup With Multiple Sclerosis
---
On Sunday, actress Selma Blair posted a video to her Instagram sharing her "hack" for applying makeup when struggling with fine motor skills.
In the video, Blair said, "People: Brush. Big. Bronzer," then laughed as she used a large makeup brush to apply bronzer to her face. "There. Done. Stop. Bye!"
Her full post read:
I couldn't make this get onto my ig story cause… I don't know. But here is my solution to applying makeup with a lack of fine motor skills. #laugh and feel free to reapply my makeup. #makeuptutorial#real
Blair eventually did upload a longer video onto her Instagram story in which she explained, "OK, so my fine motor skills aren't, like, fine at this moment, so I just want to say I'm gonna probably give a makeup tutorial… never. But if I do, then you know I'm really just trying to have fun."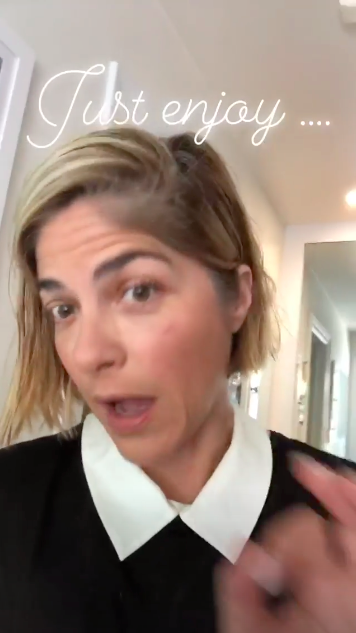 "'Cause I noticed I put my makeup on in the morning and all day people are rubbing my face – friends – and I'm saying, 'Whatcha doing?' and they're like, 'Just a little makeup!' And then my manager just said maybe I better not do this," she added. "So, MS people: Brush. Big."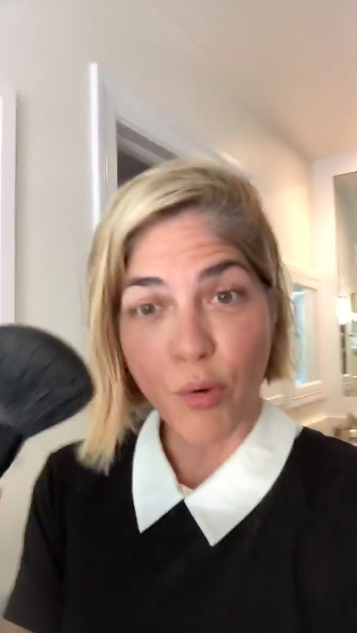 Blair's issues with fine motor skills are caused by multiple sclerosis. She publicly announced her diagnosis in Oct. 2018.
Multiple sclerosis is a disease in which the immune system attacks myelin, the protective covering around the nerves within the central nervous system. Symptoms include fatigue, numbness, difficulty walking, weakness, vertigo, spasticity, and bladder and bowel problems.
Fine motor skills are the ability to make movements using the small muscles in your hands, fingers and wrists, or perform tasks that require hand-eye coordination. The demyelination of motor neurons that occurs with MS can cause dysfunction with both fine and gross motor skills – but there are many other conditions, both short- and long-term, that can affect fine motor skills as well.
On Sunday's Instagram post, Blair's followers thanked her for her "honest" tutorial and for sharing the reality of MS with a smile.
"I have MS as well. Watching you laugh and seeing the grace with which you handle this crap disease is an inspiration." – momandburied

"This totally works!!! You are so inspiring to me. We don't know each other at all but you are so real and that's what I love about you. I've always loved to dress, make up, hair etc… Now with a muscle disease it's challenging. You truly inspire me and I thank you for that and for being you!!!" – gmommanay

"Thank you Selma!! I love you and am so grateful that you're showing people what it means to thrive with a chronic illness" – nitikachopra

"YOU are darling & perfect! I was diagnosed w/ MS 8 yrs ago. I can't fully express how very much I appreciate you being public w/ your MS journey and sharing with the world. There is certainly strength in numbers. Thank you so very much for being honest and open with your narrative. ❤️❤️❤️" – bryanjudyleach
Do you have any other "hacks" for applying makeup when you're struggling with fine motor skills? Let us know in the comments below.
Lead image via Selma Blair's Instagram