This Holiday Season, I'm Being Honest With Myself About 'Burn Out'
---
It is that time of year again when we have all had our flu jab; we are avoiding anyone who sneezes within a three-mile radius, and facing the crowds in order to buy Christmas presents for our loved ones. As December rolls around once more I'm starting to fall into the habit of putting pressure on myself for Christmas.
I mean it is meant to be the "most wonderful time of the year." We all know this isn't always the case, whether you live with a chronic illness or not. Still, being ill really can change your opinion of this festive period. On one hand, I am more thankful now to be surrounded by family at this time of year, but on the other hand, I am living in constant worry that my symptoms will impact on everyone else's holiday.
This is my seventh Christmas since my diagnosis and it is always the same, trying to get to December and praying I won't have a relapse, or I will be able to save all my spoons in order to really enjoy Christmas.
For years I tried to carry on as normal, but more recently I have had to be honest with myself.
I can tell you with certainty if I go out drinking on Christmas eve, there is no way I will be able to really enjoy my Christmas day. I don't even mean not being able to eat my turkey because I am hung over; I mean being exhausted because I've misjudged what my body is capable of in the run-up to the big day.
While I've been thinking about burn out, I've also been wondering how to deal with people who don't understand your illness, or drain you as you put effort into being nice to people who do not care too much about you. People not understanding what we go through is one thing; I mean we all come to The Mighty to share our experiences that aren't common.  However, it is hard when we are managing the best we can but have to encounter someone who is not good for our mental health. It is beyond difficult to stay chipper and full of Christmas joy when you are biting your tongue because someone is too self-centered to try and put themselves in your shoes.
It's important to put yourself and your close family first. As for me, I'm learning to say no — no to going out even if I feel like a killjoy. No to spending time with people who do not care about me, and no to putting others' needs before my own.
What I am saying yes to is making a Christmas that works for my family. We have had an exhausting year, with family members who are just recently out of hospital or going through some really tough times. I will put those people first and give them as much love as I possibly can.
So if you need a nap half way through the day, go for it.
If you have brought all your presents online, good for you!
If you need to have a few quiet moments in the corner sipping on Prosecco and not making small talk at the office party, then I think that's important too.
So this year, I'll be getting into the Christmas spirit slowly and making some new traditions with my family — traditions that suit us all.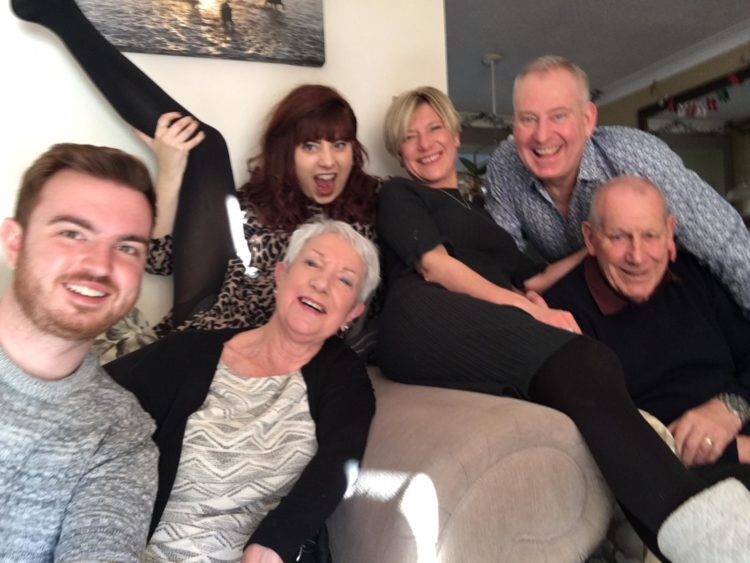 Originally published: November 26, 2019