Why Taking a Mental Health Gap Year Better Prepared Me for College
---
As the summer is winding down and the 2017 school year is just around the corner, I can't help but think back to last year at this time, a time of uncertainty, doubt and fear. I had spent the majority of the summer of 2016 in Halifax, Nova Scotia, as an inpatient at the Garron Centre for Child and Adolescent Mental Health at the IWK Children's Hospital. There, I was fighting a severe episode of obsessive-compulsive disorder (OCD), which had brought absolute terror to every day tasks. I was walking on eggshells every single day, consumed by a constant fear that anything I said, wore, did, touched, didn't touch or ate would subsequently cause me or my loved ones harm. One of the biggest things that pushed me to work as hard as I could to get better during my hospitalization was the fact that I was enrolled in university in the fall, and I was desperate not to let mental illness, OCD or being in the hospital take away from my education.
When my parents approached me in late August, a couple weeks after I was discharged from the hospital, about possibly taking a gap year, I didn't even want to consider it. I was set on the idea that even if I wasn't feeling well, I was going to put my head down and plow through university, just as I had done in high school. I can remember not wanting to be seen as an outsider, and not wanting to miss out on the many new experiences that the rest of the class of 2016 would soon be experiencing. A gap year, to me, was a sign of weakness and definitely not an option.

But, in the back of my mind, I knew I was too sick to go to school. I knew there was an extremely high chance I would have to drop out before the end of my first semester. I knew as much as I didn't want to take a gap year, it was something I needed to do for my mental health. Six days before I was due to set off to university, I called the admissions office and deferred my enrollment to the following year.

But making the decision to take a gap year meant so much more than not going to school. It meant losing my spot on the varsity curling team. It meant calling scholarship committees on the verge of tears, trying desperately to secure the money I had worked so hard for. It meant watching my high school classmates move into their dorms, meet new friends and attend their first university classes from my computer screen in my bedroom instead of alongside them.
Though I knew in my heart I had made the right decision, I was constantly doubting myself. I was devastated that mental illness had once again robbed me of being a "normal" teenager. Doubt and uncertainty is a state of mind that my mental illness thrives on, so it was no surprise that my anxiety and depression peaked once again at this time. In October of 2016, I was once again admitted to the hospital.
After being discharged from my second hospitalization, I made the decision that constantly doubting my choice to take a gap year was not going to get me anywhere, so I began to change the way I thought about it. I started to think of my gap year as an extraordinary opportunity, an opportunity to work towards being as mentally fit as I could be, so that when I did go to university, I could be successful.
My first step was to change the way I thought about time off from university in general. Prior to making the decision to take a gap year, I had only ever heard of people taking time off between high school graduation and their first year of university so they could work and earn more money before they go. Working in the traditional sense, with set hours and expectations, is very stressful. Add mental illness into the mix, it can feel impossible. I knew that during my gap year, I didn't want to add any unnecessary stress and anxiety. I needed time to focus solely on myself and my mental health. I am extremely grateful that at this time, my parents were very understanding and there to support me along the way.
With only my mental well-being on my mind, I set out on an adventure of rediscovery and wellness. I began having weekly sessions with both a psychologist and an occupational therapist, and retaught myself some of the basic skills that my anxiety — particularly my OCD — had stolen. I learned, with the help of professionals, how to handle sharp objects again, how to walk my dog around my neighborhood without fearing for my life, how to use public transportation and most importantly, how to have confidence and certainty in myself once again.
Things were very challenging at first, and for a while, it seemed as though I was getting worse instead of better, but I continued to believe in myself. Once I started seeing success, and getting glimpses of what it felt like to be mentally well, progress and recovery began to follow.

One thing I was very cautious of when I decided to take a gap year from school was that I would no longer have the daily social exposure I did in high school. Given the fact that I had severe social anxiety, I didn't want this lack of socialization to have an effect on me once I went to university. Even though a traditional job was out of the question, I knew I couldn't stay home and lay on the couch all day. I knew if I wanted to see results, I had to get myself out into my community as much as possible. So, that's exactly what I did!
I got involved in as many volunteer opportunities that I could, including tutoring a grade two student in reading, teaching the sport of curling in elementary gym classes and fostering greyhounds. Many of these opportunities would not have been possible if I had gone to university right after high school. I also put a lot of focus on one of my biggest passions: mental health advocacy.

A couple of years prior to my gap year, I had started a blog and YouTube channel which shared my experiences with selective mutism, an anxiety disorder that causes me to be unable to speak in certain social situations. During my gap year, I took my advocacy to a much higher level. I went into local schools and universities and shared my story and message of hope with students and teachers. I also started working with The IWK Children's Hospital and told my story on their Radiothon. My story and message began to take off, and I was featured on SiriusXM Canada Now, where I did a live interview broadcasted across North America with Jeff Sammut. My story was also featured on social media by CBC Canada and Bell Let's Talk.
In May, I was recognized by The Canadian Alliance on Mental Illness and Mental Health as one of seven 2017 Champions of Mental Health in Canada. I was flown to the awards gala in Ottawa, where I got to share my story in front of hundreds of professionals, advocates, members of parliament and leaders in the Canadian mental health field. It was an absolute dream come true!
In a couple days, I will be moving into residence and in two weeks, I start my first university classes. My gap year between high school graduation and university, to my disbelief, did not take away from my education at all. If anything, it exposed me to new experiences and got me back on my feet again before starting university. This summer, I became certified as a Jack Talk's Speaker, which will give me the opportunity to go into high schools and postsecondary institutions in Canada throughout the school year and help audiences understand mental health and how to look out for each other and themselves. I am really looking forward to being a part of this in addition to studying for my Bachelor of Arts in Psychology.
I can honestly say that, after my gap year, I'm feeling the healthiest I've felt in years. If you are considering taking a break from university to focus on your mental health, I would strongly encourage it. Take it for what it is: an extraordinary opportunity. Though I doubted myself a lot at first, I can honestly say it was one of the best decisions I have ever made.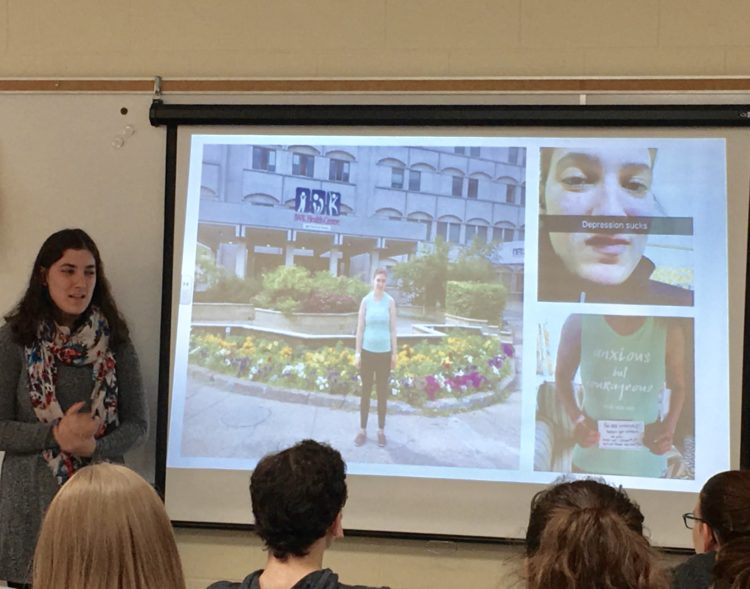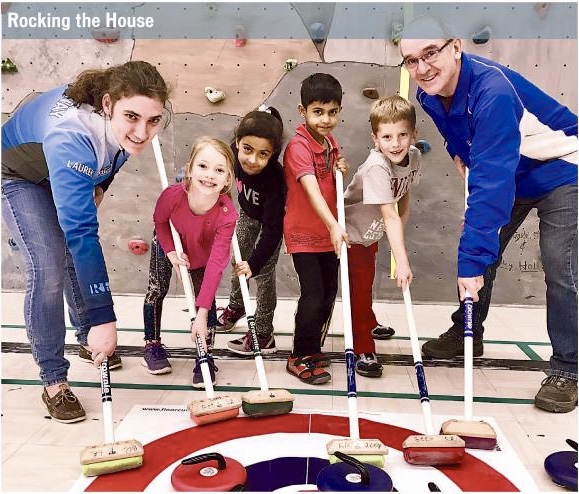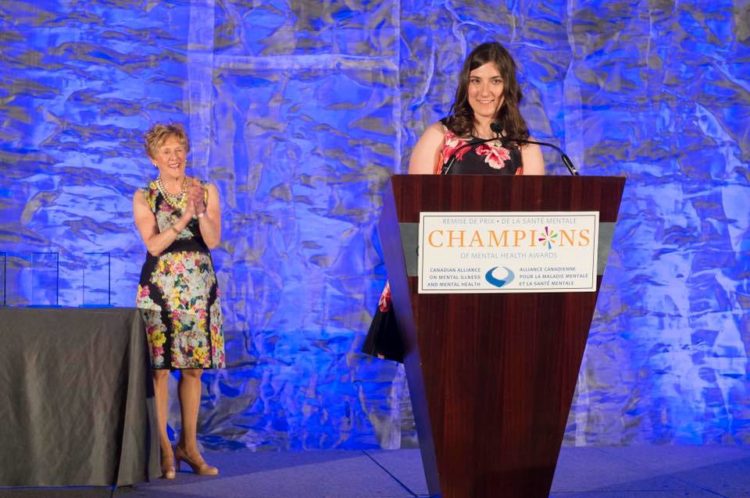 If you or someone you know needs help, visit our suicide prevention resources page.
If you need support right now, call the National Suicide Prevention Lifeline at 1-800-273-8255 or text "START" to 741-741.
We want to hear your story. Become a Mighty contributor here.
Photos via contributor.
Originally published: September 12, 2017