My OCD Gift Exchange Tradition Changed My Life
---
Editor's Note
If you struggle with obsessive-compulsive disorder (OCD), the following post could be potentially triggering. You can contact the Crisis Text Line by texting "START" to 741-741. To find help, visit the International OCD Foundation's website.
I am incredibly lucky to have several close friends who also have obsessive compulsive disorder (OCD). We met through the International OCD Foundation Annual Conference, and though we live across multiple states we keep in touch every day. A couple years ago, one friend had the brilliant idea for an OCD-themed gift exchange. Well, it was actually for an OCD therapy-themed gift exchange. Treating OCD involves doing what are called exposures as part of exposure and response prevention (ERP) therapy. It's more complicated than I can explain in a short post, but part of it is facing your fears head on.
The gift exchange went like this– we all shared addresses and current OCD fears/themes, trying to be as specific as possible, then drew names at random and sent out gifts with a budget of about $15. Then, around the holidays, we had a video chat together to open the gifts. Our goal wasn't to torture each other, but to gently nudge towards facing fears. It is a nudge with love, care and honestly lots of laughter. This will be our third year doing the gift exchange, and I'm so excited to see my recipient's reaction and to see what I am gifted.
If you have friends with OCD or anxiety, this type of gift exchange is something that might be fun to organize. Again, you are not trying to be mean to the person and push them too far. It is a supportive environment, where we are all facing our fears at our own comfort levels. If you plan to organize a gift exchange like this, here are ten ideas for what to get your friend with OCD or anxiety for about $15.
1. Wreck This Journal
Wreck This Journal is a silly notebook meant for quite non-traditional journaling. Rather than lined pages, it is full of odd prompts, like fill this page with fruit stickers, make this page sticky or put this page through the wash. I received this gift last year, and as a perfectionist, it was just what I needed. I'm also very protective of books, so it was a bonus exposure to have to willingly destroy one.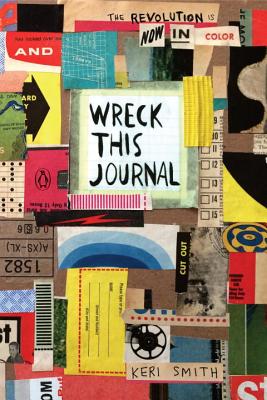 2. Giant Microbe plush
When a biology student in college, I discovered Giant Microbes. They make plush, keychains and more of common disease-causing agents, parasites and cells and organs. This is a great option for someone with contamination OCD or a fear of a specific disease. You could get plush for things like E. coli, norovirus, SARS, etc.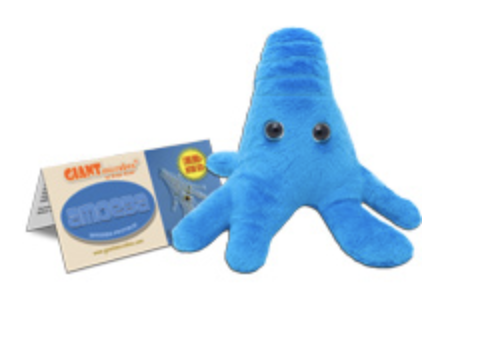 3. A scented candle (and matches)
I'll be honest: I haven't lit a menorah for Hannukah since moving out into my own apartment. But I'm going to do it this year. I'm motivated to face my fear of fire. I had to buy a lighter though, because I don't own one or matches, and wow did seeing "highly flammable" get my anxiety going. Still, it will be a values-based rather than fear-based decision to light the menorah. A simple scented candle and some matches could make a great gift to help someone face this fear.
4. Mismatched socks
For the person's who's OCD creates rules around symmetry and things feeling equal or even, mismatched socks could make a great addition to the OCD therapy gift exchange! There are all sorts of colors and themed options on Amazon, but the key is that there shouldn't be any matching pairs. This would definitely make me anxious!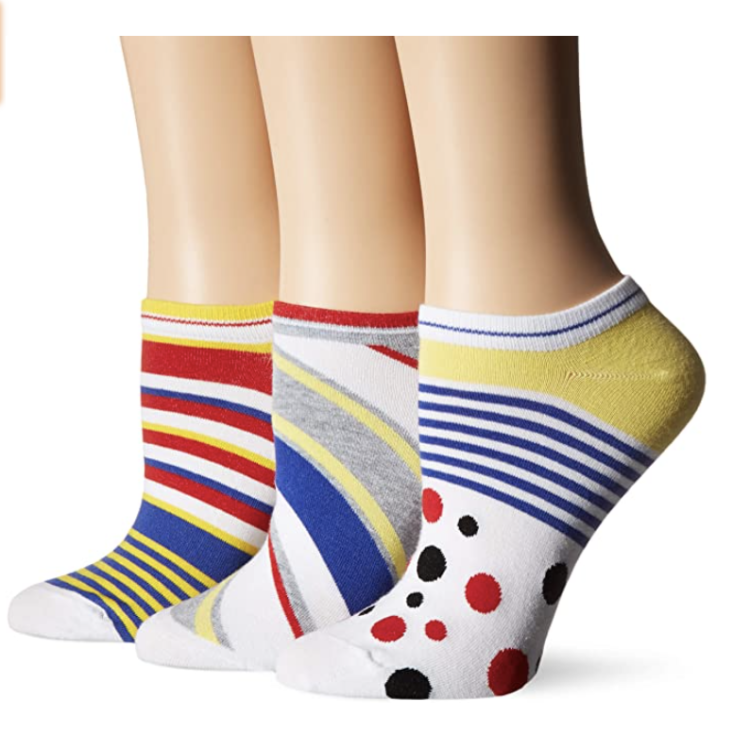 5. Existential dread merch
Many people with OCD get in existential cycles of rumination. Why does the world exist? Why do I exist? Do I exist? And so on. Thankfully for exposure and response prevention therapy, there are T-shirts that encourage embracing our existential dread rather than running from it. There are also several great sticker options on Etsy and RedBubble.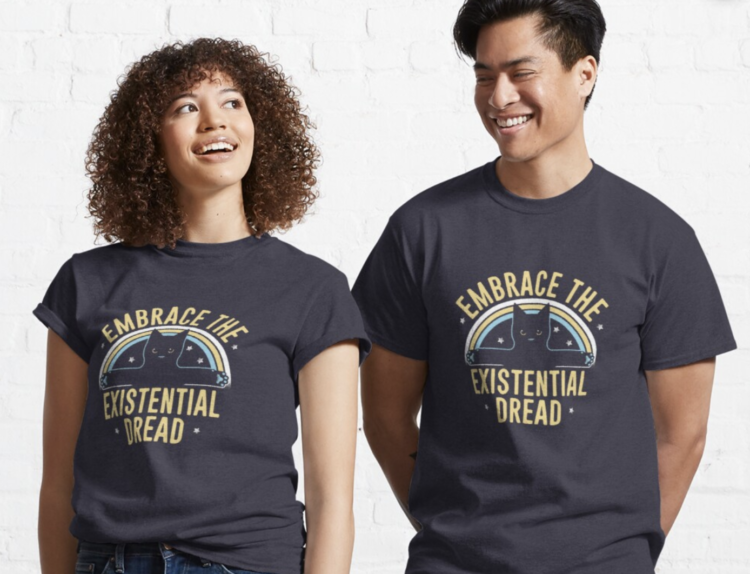 6. "Break the Rules" mug
This is a gift I gave a friend one year, except as a charm bracelet. She, like many people with OCD and myself included, is afraid of breaking rules. So what better gift than something that says you break the rules? A mug is a great way though to see the phrase often. Here are just a number of mug options on TeePublic.
7. Swear Jar
Many adults with OCD are uncomfortable saying swear words, even in private settings. They may fear it makes them a bad person, among other reasons. A silly way to encourage swearing exposures or even exposures around the idea of swearing, is a swear jar.
8. Bug in Lollipop
There's not a more classic gag than a scorpion or other arthropod in a lollipop. Many people without OCD or an anxiety disorder, find these gross. But for someone with a clinical fear of insects or other bugs, this could be a nice fit for a gift to face their fear. And they don't have to eat it. Maybe start with just looking at it, maybe leaving it on the kitchen counter.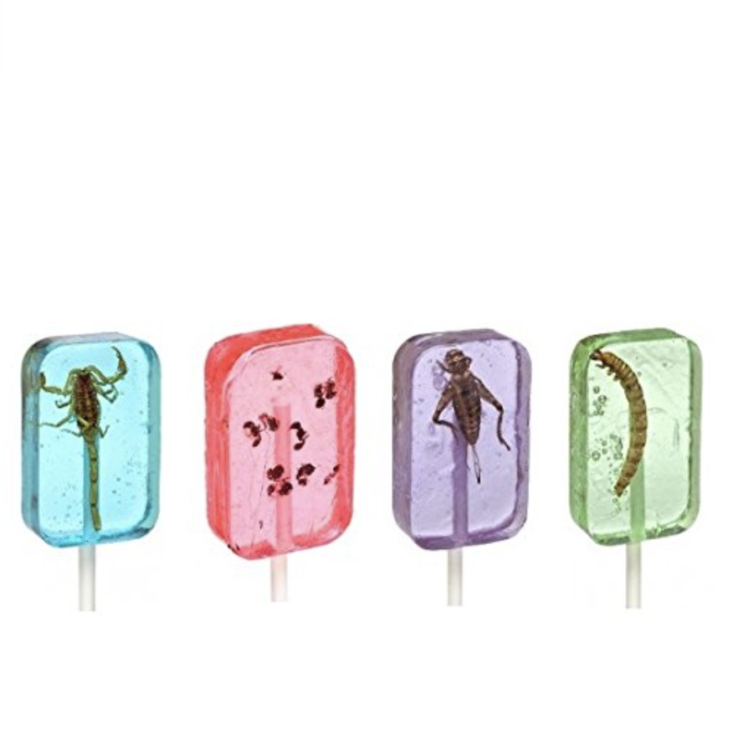 9. Exposure Coloring Book
Sure, there are lots of coloring books meant to generate relaxation, but did you know there are coloring books meant to generate anxiety and help you with OCD therapy homework? My friend, Molly and I, wrote one to benefit our nonprofit, Not Alone Notes. There are two more great coloring books in a different style written by a therapist, Amanda Petrik-Gardner. Art is often a great media both for expressing yourself and facing fears.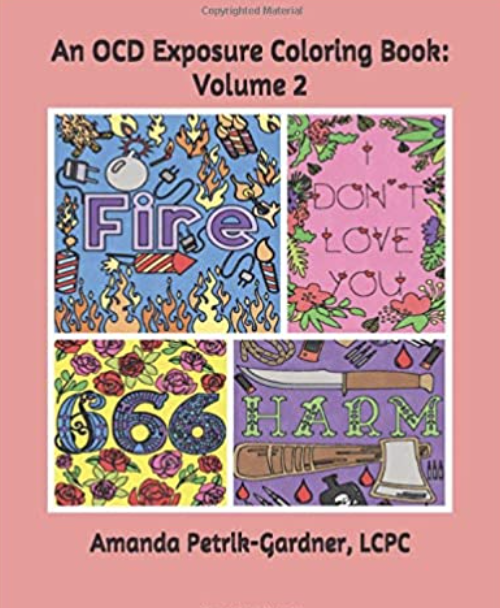 10. Question mark jewelry
At the end of the day, just about all OCD obsessions boil down the question "What if?" For me, the symbol of a question mark has become a great way to remind myself to lean into that uncertainty. Maybe something bad will happen. Maybe the obsession will come true. We can only live in freedom when we accept the impossibility of certainty. You could get a friend a question mark ring or necklace, as a daily reminder of embracing uncertainty.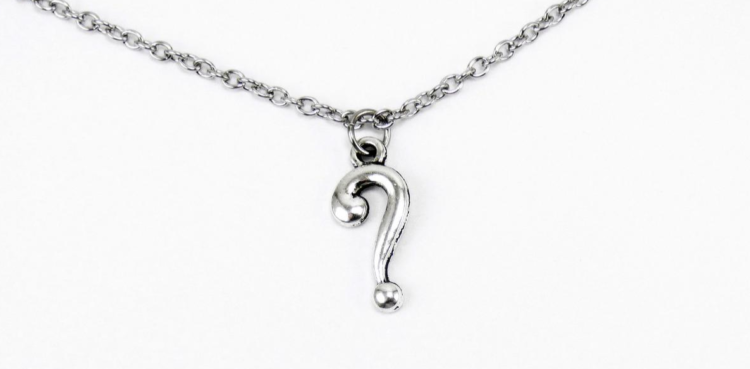 Happy holidays and fear facing!
Photo courtesy of Getty Images
Originally published: December 11, 2020