The Day My OCD Made Me Question My Breath
---
I still remember this day like it was yesterday.
I was sitting in my mom's bed, reading my AP Biology textbook, when all of a sudden I couldn't stop thinking about the concept of breathing.
Inhaling.
Exhaling.
Inhaling.
Exhaling.
I felt compelled to ask my mom: "Have you ever thought about how weird it is that humans breathe?"
She was slightly taken aback by this random question. I vaguely remember her telling me that my aunt used to ask questions like that when they were younger. But it wasn't something she had really thought about, no.
I nodded my head and went back to reading my book. But I could no longer focus on the words on the page. My mind was too consumed with the rising and falling of my chest. In a matter of minutes, this involuntary function had now become completely voluntary.
I remember attempting to fall asleep. But every time I closed my eyes, I was afraid I would stop breathing in my sleep. So I stayed awake, telling myself to inhale and exhale. Hours passed slowly. My mom moved into the living room because she thought it would be easier for me to fall asleep if she wasn't there. I never did.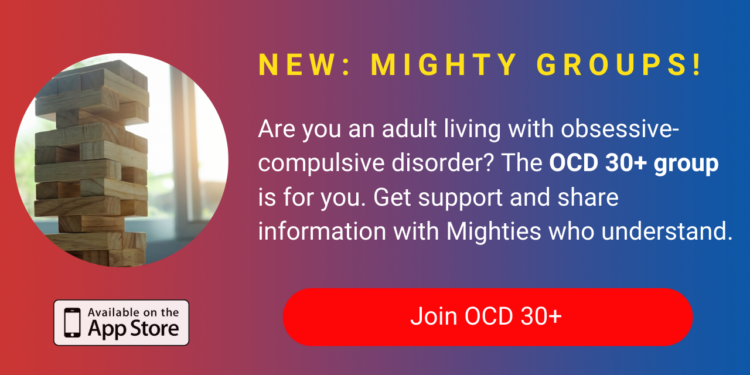 I got out of bed at 2 a.m. and woke her up because my brain was wired and I couldn't calm myself down. I remember her telling me that my anxiety over the college admissions process had gone too far. That I wouldn't be retaking my standardized tests for the 3rd and 4th time. That applying early decision to X school was a healthier decision for me then applying to my dream school: the one that made me so anxious I couldn't even finish filling out my application.
I couldn't believe what she was saying to me. I said something along the lines of "You don't know what you're talking about." "I'm fine." "I can do this."
I think I might have fallen asleep shortly after that conversation, but the rest of that night is pretty blurry. All I know is I had my mom drive me to school that morning because I was too sleep deprived to drive. I walked into my first class with an extremely tight chest, still unable to shake the thought that I would stop breathing if I didn't tell myself to inhale and exhale.
I sent my mom a text during my 4th period art class saying I needed to go to the doctor because there was something physically wrong with me. She drove me right after school and I got a breathing treatment done. Instant relief. The doctor detected a slight wheezing sound, but otherwise I was given a clean bill of health.
I walked out of that appointment with a clear head. I sat my mom down and told her she was right. I would be applying for an early decision to college for the sake of my mental well-being. My breathing returned to its involuntary state and I never thought about it again after that. That one simple machine had tricked my anxious brain into thinking it was safe.
What I didn't know at the time is what I was experiencing went beyond my generalized anxiety disorder. This was an episode of somatic obsessive-compulsive disorder (OCD), which is "a form of OCD that causes intrusive thoughts are focused on autonomic, or non-conscious body processes and functions, like breathing, blinking, or physical sensations."
I've had many past experiences with this form of obsessive-compulsive disorder (OCD), but never in relation to my breathing before. Because while being hyperaware of something like swallowing is annoying, being hyperaware of something that gives you life… yeah, that's in a league of its own.
It's been six years since this episode, and I have never had another one like it, which I am eternally grateful for. It amazes me though how after all this time, that experience is still so vivid to me. I guess those moments of questioning your own mortality are the ones that really stick with you.
Getty image by bellerebelle_n
Originally published: November 5, 2020