To the Husbands Who Support Moms of Sick Children
---
Dear Husband,
First let me know acknowledge the fact that I don't acknowledge you and your hard work nearly enough. I hear those conversations you have with our kids reminding them to thank me for changing their clothes and rushing home to make those cupcakes for school tomorrow, even as our son lies in a hospital crib and I'm stressed and frazzled. My yoga pants are stained and in desperate need of a washing, but first I'll wash the coveted teddy and the precious blankie, and you'll prompt our kids if need be for an extra hug. I feel you tiptoe out of bed and change that 2 a.m. diaper so I don't wake to a bed change when the TPN and tube-feeds have caused a bed flood and require an immediate change from pant to pink pad and so on. I've heard your quiet sobs and prayers in your attempt to keep it all together and be my rock, but still in the silence of the 4 a.m. med time, I've heard you crumble. I see you pick up on my facial expression during rounds; you know my body language so well that before I can raise my concern you step in. Because you know it's been a tough day, and my voice is shaky, so you'll speak up and share my thoughts even though I have yet to vocalize them.
I know I'll never know what it means to be Dad, to keep it all together. It seems to me that you spend each day picking me back up and letting me lean on you or cry on you or kick you with my unintentional misdirected frustrations of the day. Yet you smile. You kiss my forehead. You show me how to carry on. I get thanks and praise so frequently. So often it's misdirected. You see, the greatest secret of my strength and perseverance is the comfort of your arms, the knowledge of your unending love.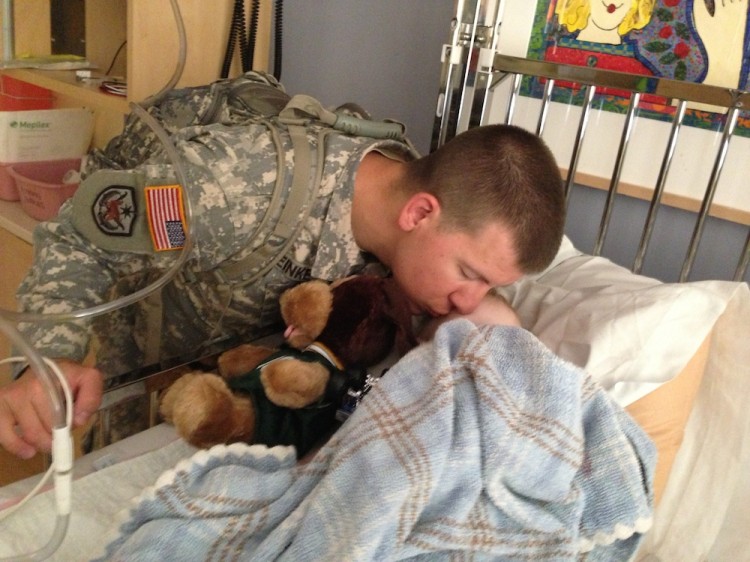 You learned so early on in this journey that your job first and foremost was support me, giving me whatever I needed by whatever means necessary — and that could change in a moment's notice. You rose to that challenge. You continue to rise to it daily. Even when I don't deserve it, even as I push you away, you stand tall, never failing, always loving. Ready to support me with a ridiculous dance in the PICU, a dinner date, a hug, a coffee, a shower with a moment of peace, picking up the slack with the girls' homework and busy schedules, dragging me up off the ground. You fill in where I leave off.
Thank you. Thank you even when I don't say it. Thank you even when I don't show it. Thank you even when I act as though you're nothing more than an annoyance or distraction. You're always what I need when I need it. You're always the reason I'm strong. You're the reason I can fight for our boy.
With all my heart and deep gratitude,
Wife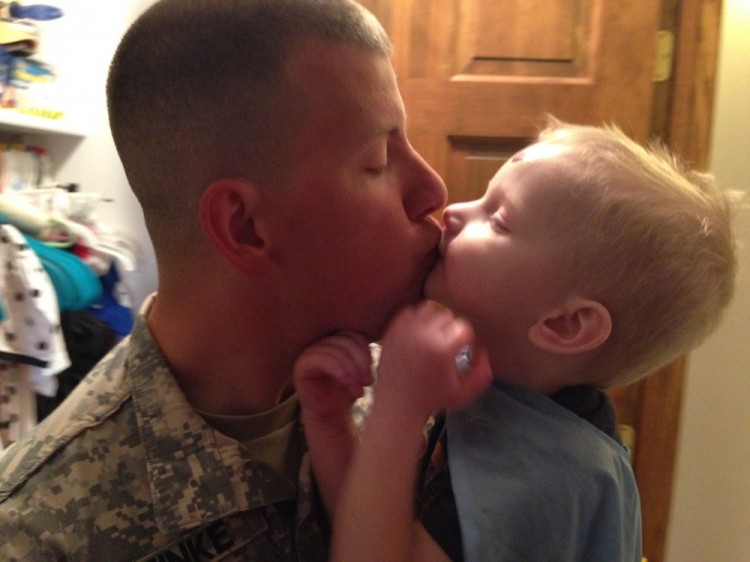 The Mighty is asking its readers the following: Write a thank you letter to someone you realize you don't thank enough. If you'd like to participate, please send a blog post to community@themighty.com. Please include a photo for the piece, a photo of yourself and 1-2 sentence bio. Thank you!
Want to celebrate the human spirit? Like us on Facebook.
And sign up for what we hope will be your favorite thing to read at night.
Originally published: May 22, 2015