This Woman Is Empowering Kids With Special Needs With Superhero Capes
---
In August 2012, Robyn Rosenberger thought it would be fun to sew a superhero cape for her nephew for his birthday. She'd never made a cape before and it was her first sewing project, but she enjoyed it and continued to make capes for her son, her dog and her friends' children that same year.
During this time, she was following the site Blessed by Brenna, a blog about a young girl around her son's age who was born with a severe skin disorder called harlequin ichthyosis. Rosenberger was reading Brenna's story on her phone while rocking her son to sleep one night when she had an "aha" moment.
"Brenna needed a cape," Rosenberger told The Mighty in an email. "My son looked super cute in one, but Brenna needed one."
Rosenberger sent Super Brenna a custom-made cape in January 2013. With that, TinySuperheroes, a small business that sends homemade capes to children living with illnesses or disabilities, was born.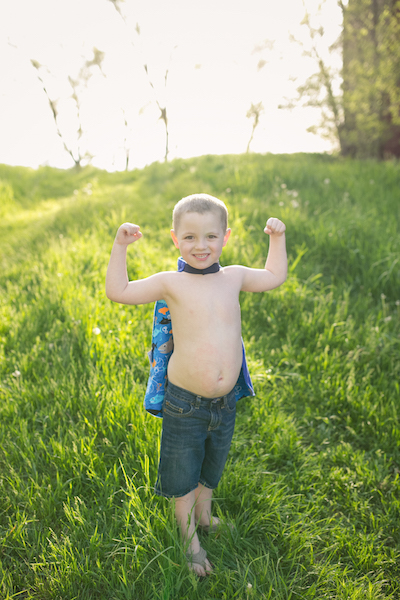 Rosenberger runs TinySuperheroes out of her home in Saint Louis, Missouri. The capes are custom-made, come in a variety of sizes and colors and each feature the child recipient's first initial. Families can purchase a cape for their child or nominate a loved one to be placed on the TinySuperheroes waiting list. With every cape purchased, an additional cape goes to a child on the waiting list.
As of summer 2015, Rosenberger has sent more than 6,000 capes to kids all over the world. But, she says, she's just getting started.
Rosenberger can recall the exact moment she realized TinySuperheroes was her calling. She received an email from a father whose son had passed away days after receiving his cape. He wanted her to know the impact it had on his son and on their family was so great they decided to have him buried in his cape.
"This is the hardest part of this journey, to know that some of our TinySuperheroes will not make it to kindergarten, or to their 16th birthdays," Rosenberger told The Mighty. "But to know that I have the opportunity to provide something tangible that could provide a single ounce of joy to a family during the most difficult moment of their lives meant that I was in this for the long haul."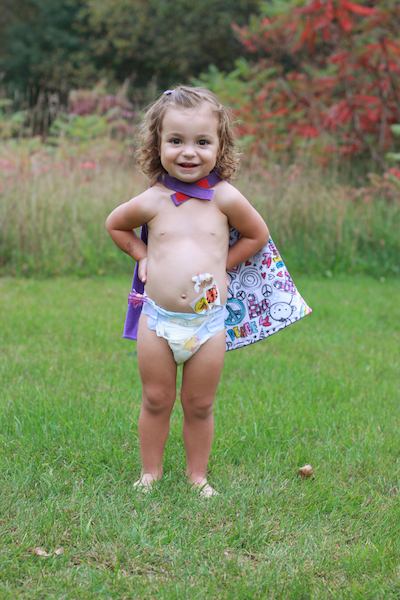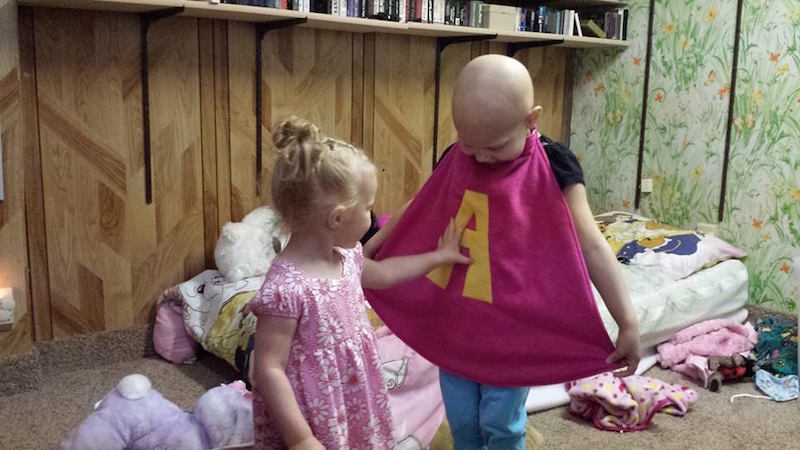 Rosenberger hopes TinySuperheroes helps the children feel empowered and proud of who they are. She wants families to feel bolstered and encouraged when they see their children wearing the capes.
But more than anything, Rosenberger hopes TinySuperheroes can change the way the world thinks about illness and disability in children.
"I hope that through superhero capes, we can train people to see their TinySuperPowers instead of their differences," she told The Mighty.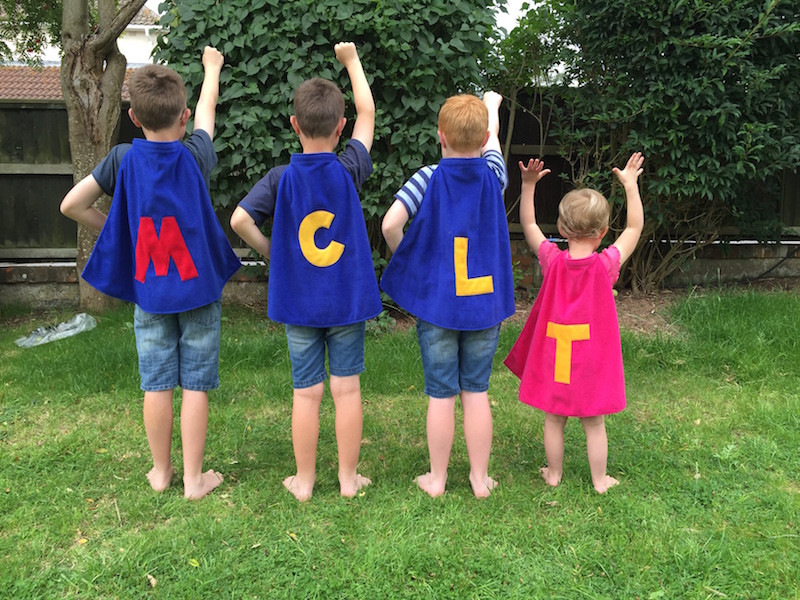 Learn more about the TinySuperheroes mission in the video below.
To learn more about this project or to order a cape for the tiny superhero in your life, visit the TinySuperheroes website.

Photos courtesy of Robyn Rosenberger.
Originally published: August 19, 2015