To the Mom Who Implied I Shouldn't Have More Kids Because of My Son's Disease
---
"Are more kids a plan in your future? I couldn't imagine having to do what you do, and what if you have another kid with it? Surely not, because I'm sure you would feel guilty if you had another with the same disease. It's hereditary right? I just pity you so much."
Excuse me? Pity me why? "It?" My son's disease has a name, and if you're not close enough to us to even know the name of it (actually, even if you are), then don't pity me. Don't judge me. Don't judge my son.
Maybe you don't know how your words can affect people. Maybe you don't know how they affected me tonight. Maybe you don't think you said anything wrong, but you did.
More kids are absolutely a plan for my future. My son is the biggest blessing I could've ever received. I can't imagine my life without him. I can't imagine the person I'd be or the path I'd be on. My son has made me grow and better myself; he's changed me in so many good ways.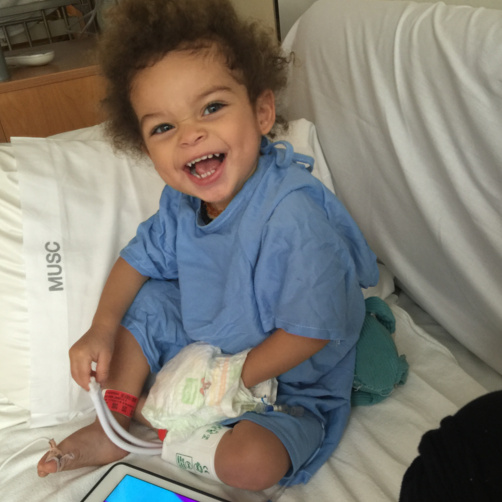 Yes, it is so hard. Money is tight, medical supply pricing is ridiculous and chances are your insurance is never going to pay for everything you need. (And if they do, will you please send me your insurance company's info?)
I think I've cried almost every single day for the past two years. But they're not always tears of sadness. My heart breaks for my son when he's in pain or sick, but my heart is so full on the good days, like when my son gains a pound or when biopsy results come back with a positive report. So many of the tears I've shed were happy tears. I can't even begin to express the happiness my son brings me. Every. Single. Day.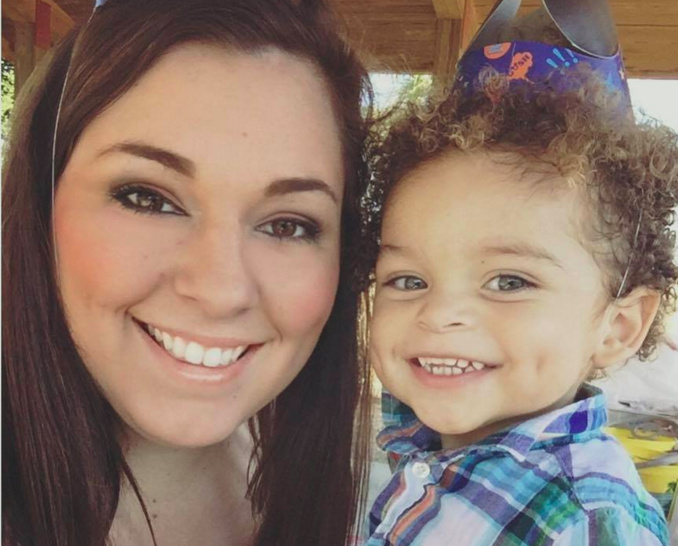 I think if you ask any special needs parent, they'll tell you not to pity them. They'll tell you how full their heart is, that they don't regret their child. I think if you had a heart-to-heart with one of us (without the judging), you'd know the lessons we've learned from our children our irreplaceable. Yes, we would take away our child's pain if we could. If only we could — but we can't, and yes, we have accepted that.
So instead, with as much strength and courage we can muster, we will support our child. We will hold their hands as their vein folds trying to get an IV in for the fourth time. We will help the nurses hold their head still while they place an tube down their nose and into their stomach. We will cradle and rock them while trying to keep our composure as the surgeon is giving more bad news. We will wait patiently for them to wake up from anesthesia. You'll know a special needs parent when you see us. We're the ones looking down at the notebook when we're talking to our child's surgeon. The notebook holds all the questions we don't want to forget.
We attempt to live this life with as much grace, courage and strength as we can. Encourage us, support us, lend us an ear if we need one. Don't pity us.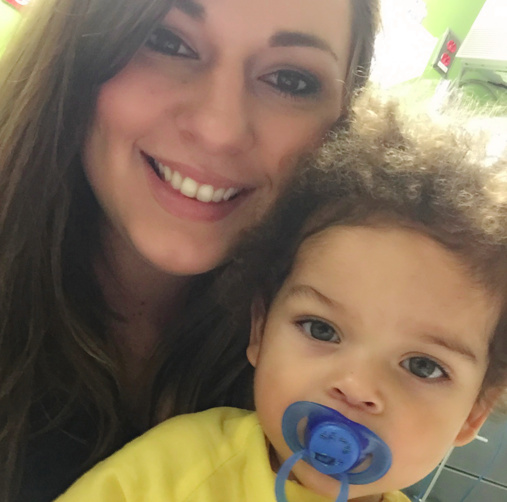 Follow this journey on Dear Dallas.
The Mighty is asking the following: Write a letter to anyone you wish had a better understanding of your experience with disability and/or disease. If you'd like to participate, please send a blog post to community@themighty.com. Please include a photo for the piece, a photo of yourself and 1-2 sentence bio. Check out our Share Your Story page for more about our submission guidelines.