10 Things All Teachers Can Learn From My Son's Special Education Teacher
---
Like many parents of kids experiencing special needs, I was thrown into this world not really knowing what to do, what to expect and how to survive, let alone thrive with my child and help him thrive. By the time my son, Judah, was 5 and entering kindergarten, I had no idea what to do about school and no idea how to get what I believe he needed. At the IEP eligibility meeting, I tried to stand my ground and push for what I felt was best for my boy, but in the end, the strong-willed, better informed school district won. Judah was placed in an SLCB classroom (structured learning center for behavior).
I thought this type of placement was the end for him, an educational death sentence before he even got to begin. Little did I know what was in store for him, and who I believe God had set in our path to help.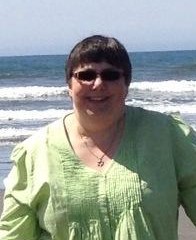 I had no idea what to expect the day I entered Lisa Bach's classroom. I walked in nervous and on edge, scared and unsure of what this was going to be like. She took one look at me with my nervous smile and nonstop chatter, smiled, shook my hand and said, "You're doing fine, Mom, and he's going to do wonderful!" I did not know this woman, but for some reason her bright eyes and firm kindness set me at ease. Judah flourished in her class.
Here's a list of 10 things I think every teacher — whether general education or special education — can learn from my son's first special education teacher.
1. She knew just what to say to a nervous mom on the first day of school: "You're doing fine, Mom, and he's going to do wonderful!"
2. She saw my son's potential, his person and his ability, not his disability.
3. She believed in my ability as a parent and also gave me encouragement and an environment in which to thrive, which in turn helped my son.
4. She saw a need and went above and beyond for her student, assuring his success later in life beyond her classroom
5. She gave us hope. She taught us as parents how to build community, find our tribe and find our village. Because of this, we are happy and thriving today.
6. She was real with us. She didn't sugarcoat the hard stuff, yet she delivered it with compassion, understanding, and a "we got this!" attitude.
7. She gave everyone — students and parents alike — room to make mistakes, learn and grow.
8. She truly made an extension of her classroom into our lives and community — and sometimes our homes — whenever it was needed.
9. She simply loved my kid and believed in him wholeheartedly.
10. She truly loved her job and believed in her work, and it showed through how her students and even their families were touched, enriched and flourishing.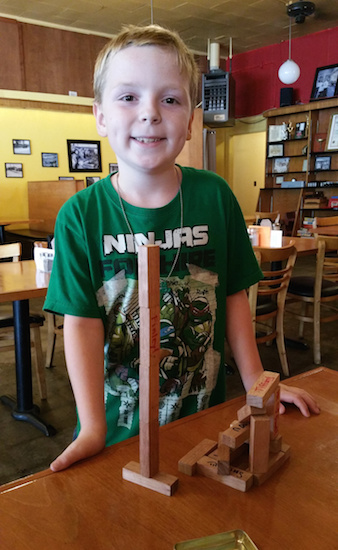 To this day, the best year and academic success my oldest son has had was in kindergarten in Lisa Bach's class, and we couldn't have done it without her. Lisa helped us see our son's potential and showed me how to dream, believe and advocate. I plan to get my Master's in social work administration and have my own nonprofit someday, advocating for other families affected by disability, and I owe that dream to Lisa.
When I meet moms of kids at the beginning of their journeys — who look like I did, scared and shell-shocked — I think of Lisa and say, "You're doing great, Mama, and he will be fine. It will be OK!" And it's true.
Lisa Bach taught me the value of community and the true meaning of love and sacrifice by going above and beyond for our son and our family. There are so many more stories I could tell, but that would take too many words. So to close I just will say this: Thank you, Lisa, for loving my boy, for giving us hope, for being patient with a scared, talkative mom and helping us find our tribe. We are forever grateful.
Thank you to all the amazing and gifted teachers out there — you are diamonds in the rough!
Love,
Mama C
Follow this journey on Me, You, Wine, Cheesecake, and Autism.
The Mighty is asking the following: Share with us an unexpected moment with a teacher, parent or student during your (or your loved one's) school year. If you'd like to participate, please send a blog post to community@themighty.com. Please include a photo for the piece, a photo of yourself and 1-2 sentence bio. Check out our Share Your Story page for more about our submission guidelines.
Originally published: September 15, 2015