16 Parents Get Honest About Life After the NICU
---
Preterm birth affects an estimated one in 10 babies in the United States. That means one in 10 families spend a significant amount of time in the neonatal intensive care unit, or the NICU. We read a lot about people's experiences in the NICU — but what happens afterwards?
The Mighty teamed up with NICU Helping Hands to ask their Facebook community what is the one thing they want other to know about life after the NICU. Here's what they had to say.
1. "Your first night home without the 24-hour nursing care is scary, but it will get easier." —Jamie Headley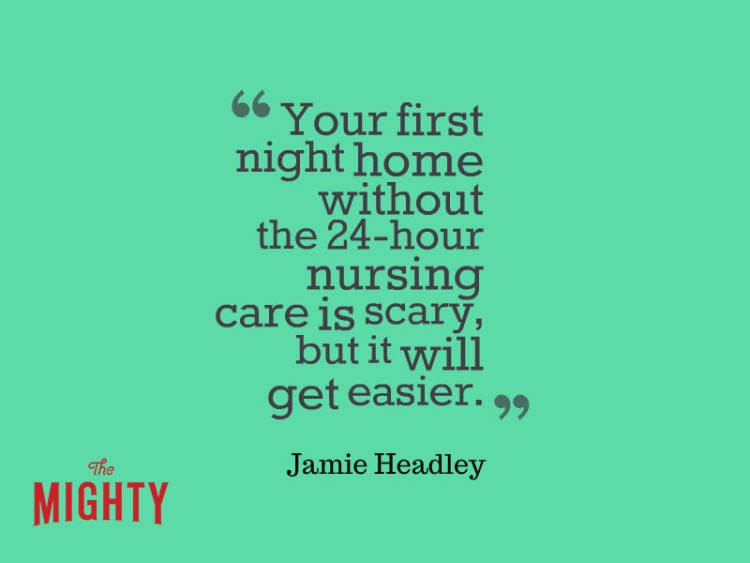 2. "For some of us the worry has just begun." –Shannon McGrath Nasser
3. "Sometimes you come home empty handed… [and] broken hearted." —Barb Baker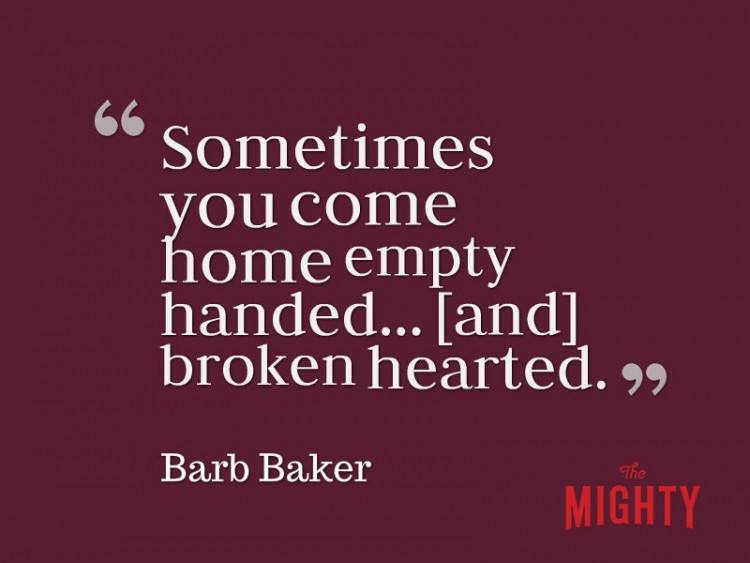 4. "'Steps aren't a concrete form of measurement. What may take someone five steps to complete might take your child 15. Those micro-steps add up over time." —Stacey Rhodes Cruttenden
5. "You will find strength in yourself that you never knew you had." —Lorabeth Margolin Bradford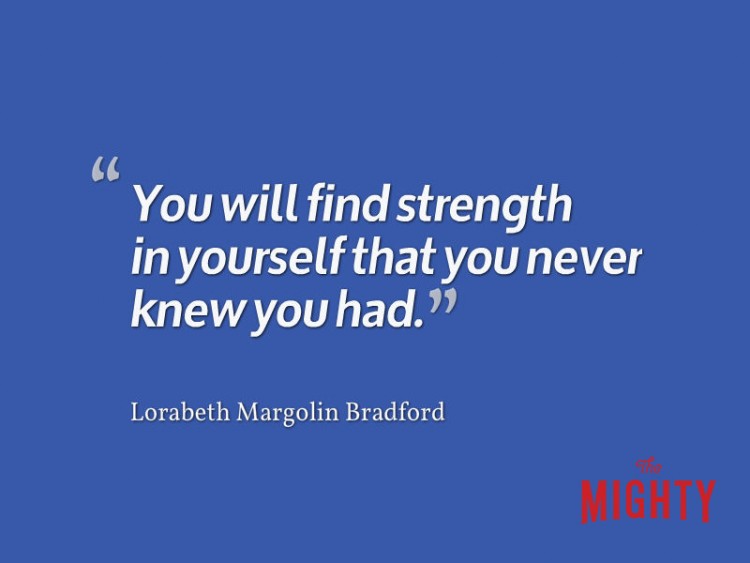 6. "All your emotions are valid…" —Stacey Harris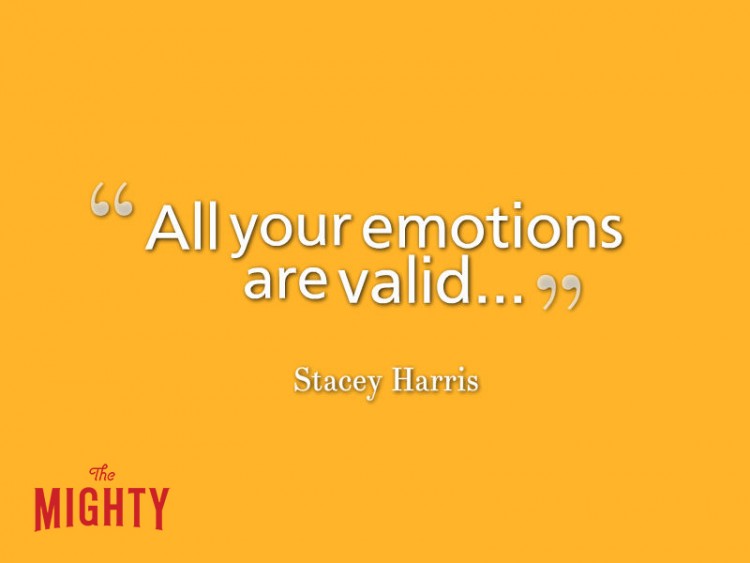 7. "When you're finally able to bring your child home you realize how incomplete you are without that little life." —Bobbyjo Sanchez
8. "You never, ever forget the amazing nurses, doctors, even the cleaning crew! They're special people who will forever hold a place in my heart for taking care of my little boy!" —Amanda Darmos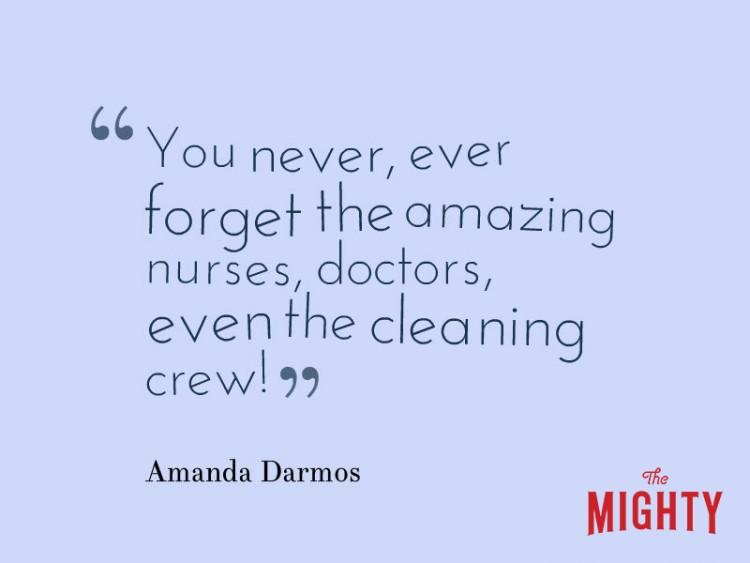 9. "You will cry every time you leave the NICU without your baby, and then you'll cry tears of joy when you finally get to take him home." —Michelle Hewitt
10. "The NICU will always be with you. I still have dreams of the monitors going off… I wake up and my baby is still asleep in her cradle." —Marilee-and Adam Curtis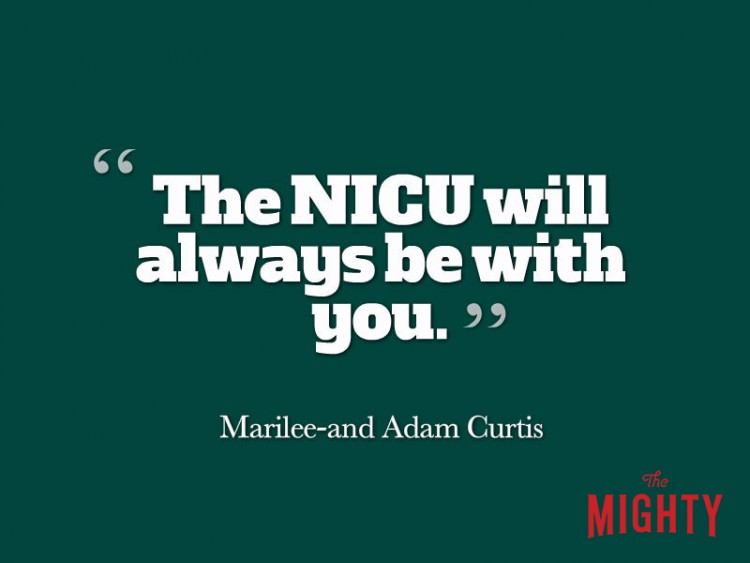 11. "The NICU is like a home and no matter how much you try to ignore it or avoid it, going back to visit makes the nurses' day! You will always feel at home when you visit and it will bring back every emotion you ever felt, but knowing you left the NICU with your baby is the most amazing feeling and visiting makes it so much better." —Stephanie Marie
12. "The fear of having these tiny babies doesn't go away when you bring them home. You are so used to the nurses, doctors, alarms, monitors. It is very scary taking your baby, or in my case, babies, home with out these. Every day at home you become more comfortable and relaxed, but it takes time." —Brittany Loren Wittmann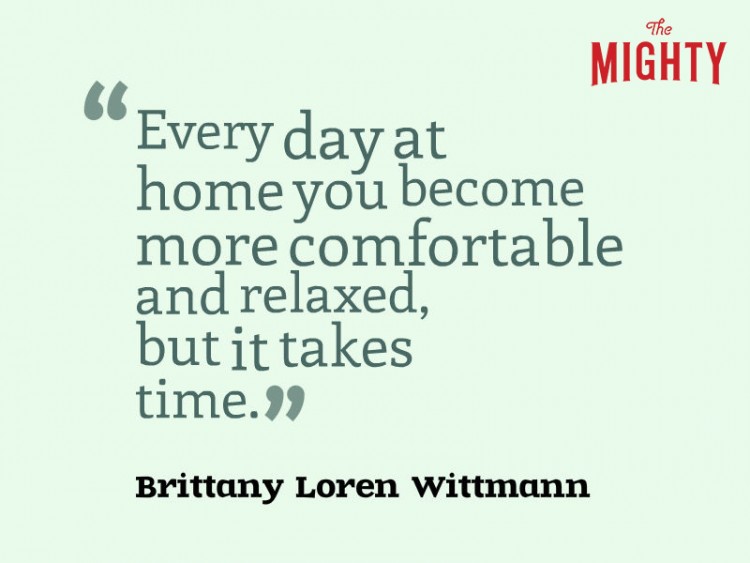 13. "It will be really hard to sleep. Get help at night. You need to sleep." —KC Brow
14. "Just because we look calm and put together doesn't mean we're not silently falling apart inside. PTSD is a very real thing a lot of us preemie parents deal with every day, and you do not just simply 'get over it.'" —Viola Balser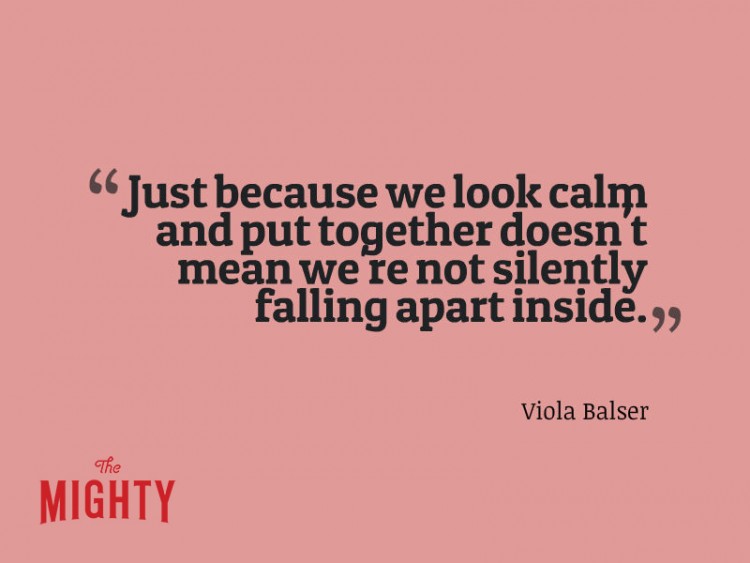 15. "It's OK to make the doctors, nurses and staff slow down and explain things, it's OK to question why things must be done a certain way and it's OK to ask to see test results instead of just going on what was told to you." —Wendy Brown
16. "One day, you'll tell someone the story of your child's stay in the NICU and they will say, 'Wow! You would have never known, he is perfect!'" —Heather Sumner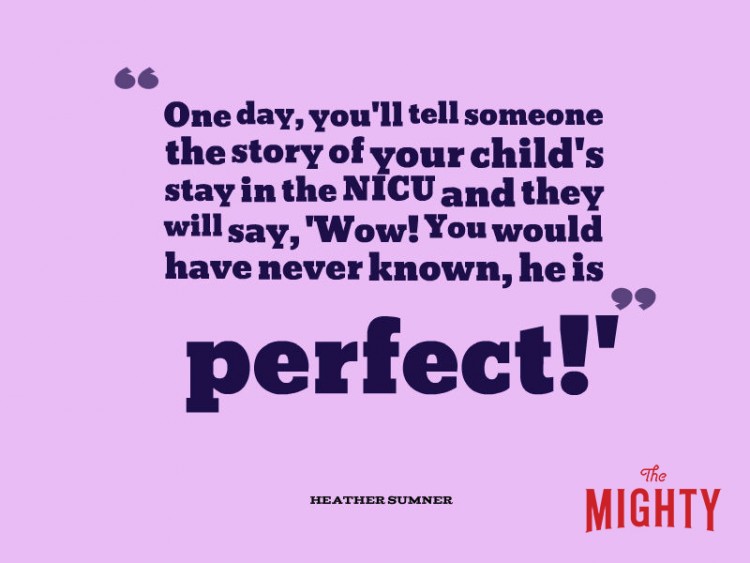 For more information, be sure to visit NICU Helping Hands on the web and Facebook.
*Some responses have been edited and shortened for brevity
Originally published: November 18, 2015