4 Friends With Disabilities Are Driving Cross-Country to Gain Independence
---
Hoping to foster new skills by crossing state lines, four friends with developmental disabilities recently embarked on a 6,000-mile experimental learning cross-country road trip.
The travelers — Jon Caldwell, Nick Feeterman, Aaron Hanson and Eric Johnson — all met in Guys Group, a social group based in Buffalo, New York, for men with developmental disabilities. Developed by People Inc., a nonprofit human services agency, Guys Group "helps participants discover and nurture their passions, build lasting friendships and develop important life skills so they can have increased opportunities and work independently," according to a press release.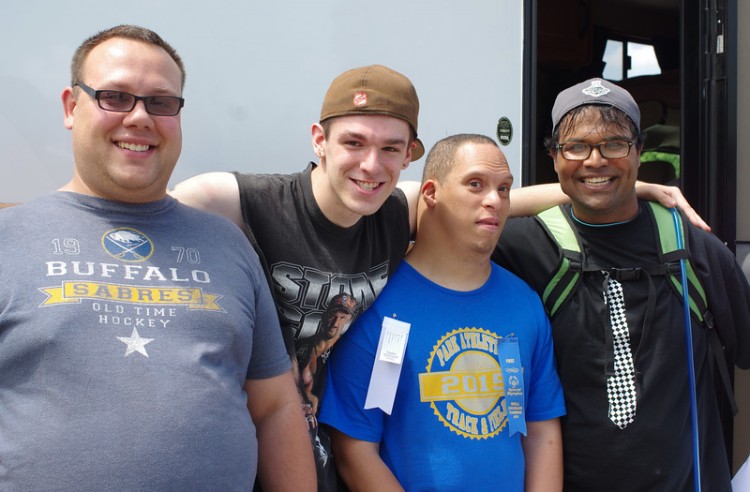 This trip is Guys Group on wheels. The 12-day expedition will bring the group to California and back, and the gentlemen will do everything from planning and budgeting, to learning safety and social skills. They're accompanied by Nick Cacciotti and Chris Zienski, two People Inc. life coaches and, temporarily, van drivers. While the organization raised money using Go Fund Me for gas and tolls, the guys are budgeting on their own for meals.
Cacciotti, who's been working for People Inc. for about 10 years, told The Mighty he wants to see the guys meet new people and practice life skills in a natural setting.
"We're trying to stay out of it," he said. "We want to open up the country to them."
The journey started on May 30, after a send-off party in Buffalo. By the evening of day three, they were already in Colorado, gathered around a campfire making s'mores.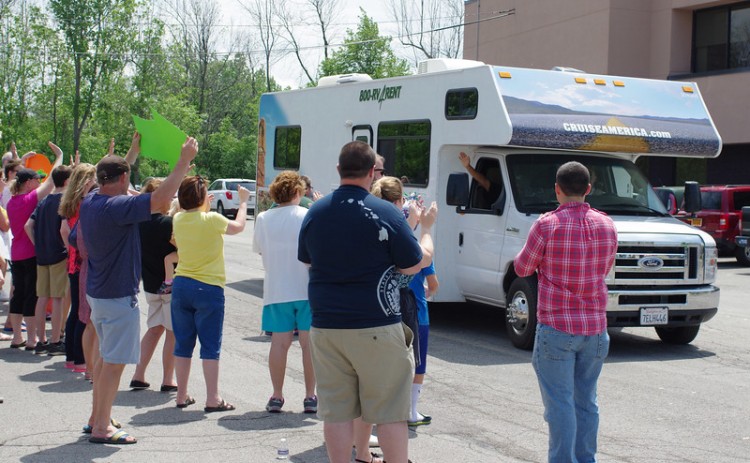 Other planned stops include sites like the Grand Canyon, Las Vegas and Hollywood. They'll also be visiting developmental disability agencies, where they'll talk about Guys Group and meet new friends. They've already visited Bethesda Lutheran Communities in Fort Collins, Colorado, and spent time with people who receive its services.
Julie Tuskes, Nick Feeterman's mom, told The Mighty this is her son's first time traveling alone. Feeterman, 30, has lived in his own apartment for about three years and currently works at Walgreens. 
"He never really had any idea how big this country is," Tuskes said. "The trip is just one more step for independence."
Feeterman told The Mighty he's most looking forward to Las Vegas, and has been posting pictures of Colorado mountains on Facebook. "[The trip] is a good excuse to get out of the house and do something," he said.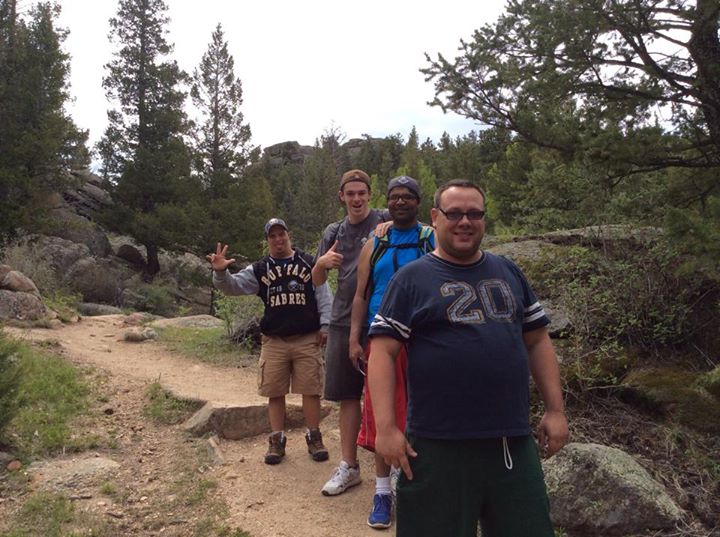 Aaron Hanson, 22, was born in California and is most excited to see his grandma, who he hasn't seen since moving to Buffalo as a child.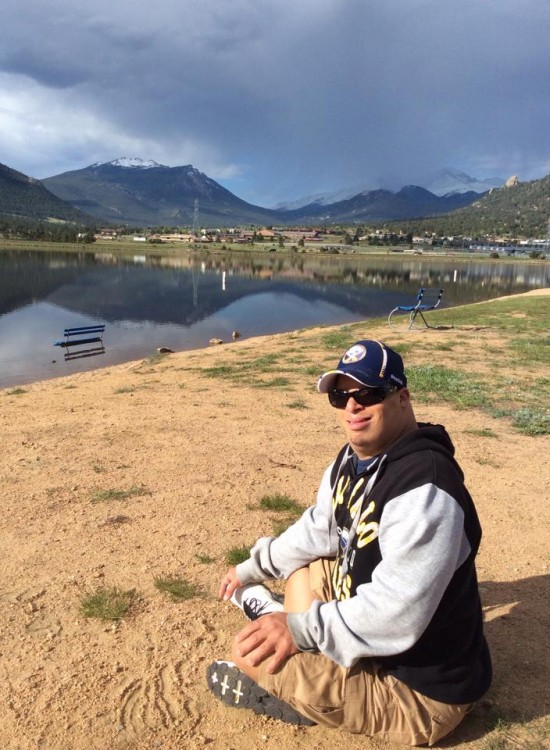 "She's going to be speechless," he said. "I'm going to tell her how much I care about her."
Don Johnson, father of Eric Johnson, is pushing for his son's independence. His parents bought him his first smartphone for this trip, and they're hoping it will help prepare Eric, 35, for living in a group home.
Johnson has traveled before, but his father said these trips were less flexible and more itinerary oriented. This is his first time traveling with this much freedom.
"I'm really interested to see what he thinks about things like the Grand Canyon," Don Johnson said. "I want to hear it in his own words."
The trip will be documented and made into a movie to be shown at the Museum of disABILIY History Film and Speaker Series.
You can follow their journey on the trip's Facebook page, Crossing Borders WNY. 
Update: The Guys Group members returned to Buffalo safe and sound on Monday, June 15th.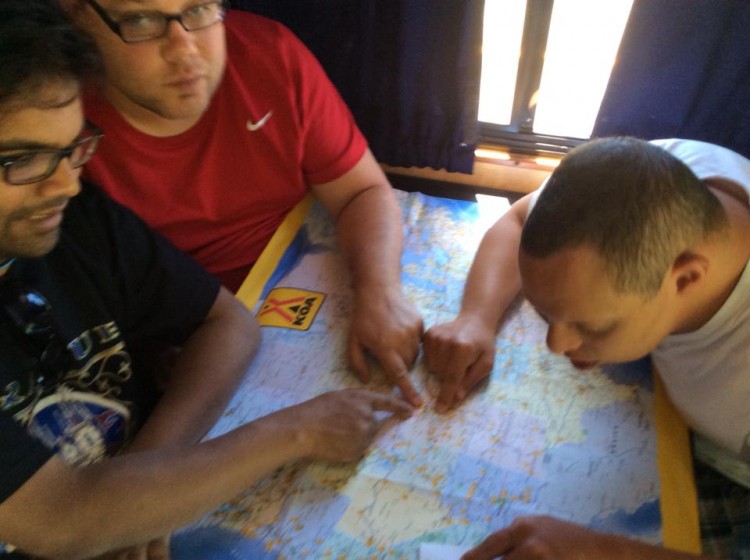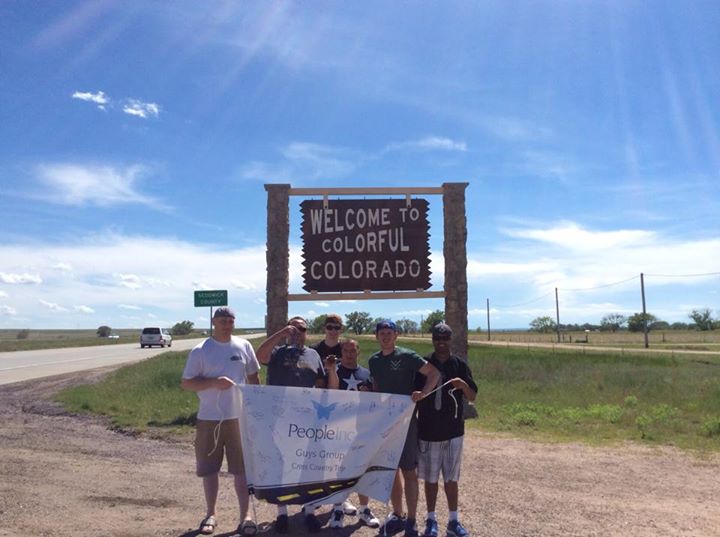 Want to end the stigma around disability? Like us on Facebook.
And sign up for what we hope will be your favorite thing to read at night.
Originally published: June 3, 2015