5 Ways to Comfort a Grieving Parent
---
People say there is no greater loss than the loss of a child. You're not supposed to outlive your children; no mom or dad should have to make their child's funeral arrangements. Yet, two years ago, I was facing a parent's worst nightmare. We knew my triplet pregnancy was high-risk, but my husband and I never imagined we could lose them. In a matter of two months time, we watched two of our triplets pass away in our arms. First, our precious daughter, Abigail, followed by our son, Parker, 55 days later.
In the days and weeks that followed, life was a blur. We were grieving over the loss of our two children, while trying to stay strong for our surviving triplet, Peyton. What do you say to someone who just went through the worst moments in their life? It's a question I get asked often. There are no words that can bring back our children. And sometimes comments meant to comfort us do more harm than good. But there are several things that helped my family cope after our losses, especially in those early days. Here are five ways to comfort a grieving parent:
1. A simple hug speaks volumes.
Don't feel like you have say anything to try and take away the pain. Oftentimes, a hug goes a long way. And don't be alarmed if I won't let go for what feels like an eternity. Sometimes being that literal shoulder to cry on is what us grieving parents need most.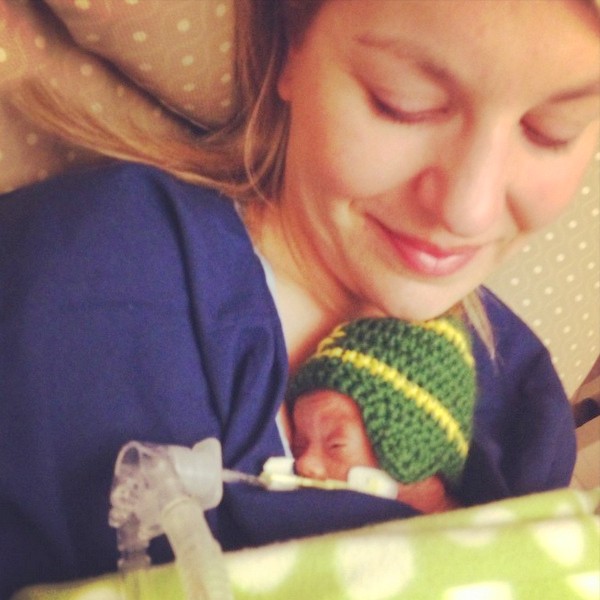 2. Let them know you are there for them.
Shortly after our first child died, I shut myself off from the world. I was still in shock and didn't want to talk to anyone. Yet, my voicemail filled up with messages from my friends and family just letting me know they were there for me. Emails and Facebook messages piled up, and texts were coming through my phone daily. No one expected me to pick up the phone; they knew I would reach out when I was ready. Don't be afraid to reach out more than once. Knowing I had a support system when I was ready helped me more than I ever imagined. And for those wondering what to send a grieving parent, incorporate the child's name. Some of my favorite jewelry were personalized gifts. Two years later, I still wear the names of my triplets around my neck with pride.
3. Offer to help in some way.
When my pregnancy went south and my health began to unravel, we didn't have family to turn to. Everyone lived thousands of miles away from Illinois, yet people near and far offered to help us in so many ways. Those in town dropped by meals so we didn't have to cook. Out-of-town friends sent gifts cards for take-out meals. One friend even hired a cleaning lady to help us while our daughter was still in the NICU. But help doesn't have to cost a dime. Simply offering to do laundry or run an errand can be an enormous weight off their shoulders.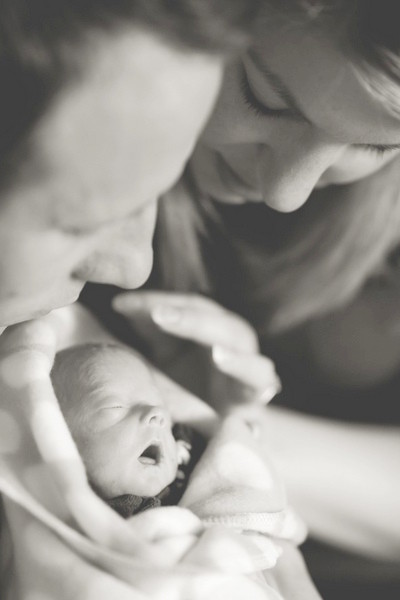 4. Don't be afraid to talk about their child.
I remember talking to friends for the first time after my children passed and many didn't know what to say. They asked about my health and how my surviving triplet was doing, but they didn't know how to bring up Parker and Abby. I don't blame them — there is no easy transition when the topic is child loss. Once friends realized I enjoyed talking about all three of my children, it got easier. They began to ask about my short time with Abby and what Parker's personality was like…and I loved every moment of those conversations. For grieving parents, hearing our angel's name reminds us that they exist. Even though I had less than two months with my son, I could spend days talking about him. Don't be afraid to talk to us about our children. Even if it leads to watery eyes, I guarantee I'll have a huge smile through those tears.
5. Remember the important dates.
As time passes, life goes on. But for grieving parents, it can feel like life is at a standstill. We never "get over" the loss of a child. Instead, we learn to live with it every single day and learn how to move forward with our new normal. Some days are more difficult than others: holidays, anniversaries and major dates when we learned devastating news. Words can't express how much it means to me when I get messages on those dates from friends who remembered, especially as the years go by. A simple card on my son's angelversary fills my heart with love. Those little things might not seem like much, but to grieving parents, it can help get them through the toughest days.
This post originally appeared on Perfectly Peyton.
Originally published: October 13, 2015