5 Ways to Support Special Olympics If You Can't Attend the Games
---
Athletes from all over the world will participate in the Special Olympics World Games in Los Angeles from July 25 – August 2. One way to show the more than 6,500 athletes that you care is to be a "Fan in Stands," cheering for participants throughout the competitions. But if you can't make it this year, you can still support the Games.
Here are 5 ways you can help out.
1. Eat dessert
If you have a sweet tooth, why not satisfy those cravings with some cheesecake? The Cheesecake Factory will donate 25 cents from every lemon meringue cheesecake to the Special Olympics World Games through July 29. Go ahead and indulge — it's for a good cause!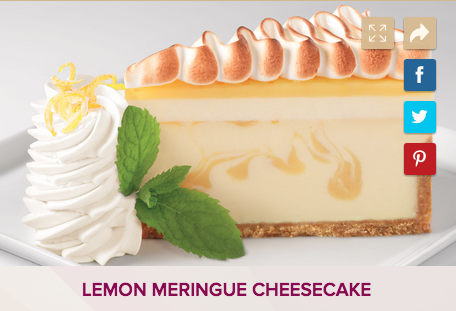 2. Share this video
For every share on social media of this #ReachUp video, Coca-Cola will donate $1, up to $100,000, to Special Olympics. The music video features O.A.R. and Cody Simpson accompanied by singer Breanna Bogucki, who's a decorated Special Olympics athlete with Autism and Madison Tevlin, a young woman with Down syndrome whose cover of "All of Me" went viral this year.
3. Get a ride
Through July 26, the transportation company Uber will donate $1 to Special Olympics for every INSPIRE ride. Through the app, users in Sacramento, the Bay Area, Los Angeles and San Diego can request an INSPIRE ride (at the uberX rates) to help raise money for Special Olympics athletes.
4. Pledge to never say the R-word again
Cleveland Browns cornerback Joe Haden is the first professional football player to be named a Special Olympics Global Ambassador. Haden is close with his brother, who has a cognitive disorder that limits his language and speech (see video below). Recently, Haden called on everyone to eliminate the R-word from their vocabularies. "Open up your vocabulary, people," he told ESPN.com. "The R-word is hurtful, hateful and ignorant." You can join Haden and take the pledge to end the word here.
5. Flood the internet with acceptance
The Circle of Inclusion is part of the Special Olympics World Games' symbol and represents the acceptance and inclusion of all people with intellectual disabilities. There are a few ways you can join this social media campaign. First, take a photo. Then if you're tech savvy, you can add the Circle of Inclusion to your photo around your face. You can also download the free World Games app through iTunes or Google Play and add the circle with just a click. Share the photo on your social media accounts with the #ReachUp hashtag.
Watch the Opening Ceremony of the 2015 Special Olympics World Games LIVE on July 25 at 9 p.m. ET/6 p.m. PT on ESPN and on WatchESPN, the official broadcast partner of the 2015 Special Olympics World Games.
Related: 25 Things Everyone Needs to Understand About Special Olympics
Originally published: July 24, 2015