Are We Too Sensitive as Special Needs Parents?
---
I wonder if I'm too sensitive to people's remarks, reactions and responses to my son, Caleb. When you're a parent of a child with special needs, especially a parent of a cute kid with spiky hair in a blue wheelchair, people notice and say things. They stare. Sometimes, often times, they say the absolutely wrong thing. But do they mean to? Are they intentionally trying to be rude? Let's discuss.
I'm going to share one recent example:
We were at a birthday party at a skating rink. Caleb was free to take his wheelchair on the rink and go as fast as he wanted, do wheelies, spins, etc. People stared; that was nothing new. But one man really seemed to get a kick out of Caleb. He asked Caleb to show off by doing some wheelies. He even called his daughter over to see Caleb performing his tricks. He asked questions like, "How old were you when you started using a wheelchair?" Afterwards, the man looked at my husband, Glenn, and said, "He's an inspiration to me." On the way home, Glenn and I started talking about it. My first reaction was to be annoyed. Caleb isn't a circus act; he doesn't need to perform tricks for you! And the "he's an inspiration to me" comment. He's 10, he's a kid, he's not here to be your inspiration.
I could feel myself getting all fired up about this stranger at the skating rink. Then I took a breath. The truth is that the man was really interested in Caleb. He talked to him. He smiled at him. The man had 100 percent good intentions, I have no doubt. And Caleb loves doing wheelies and looks for any opportunity to show off. Caleb loved every second of it. And Caleb is an inspiration to a lot of people. He inspires me.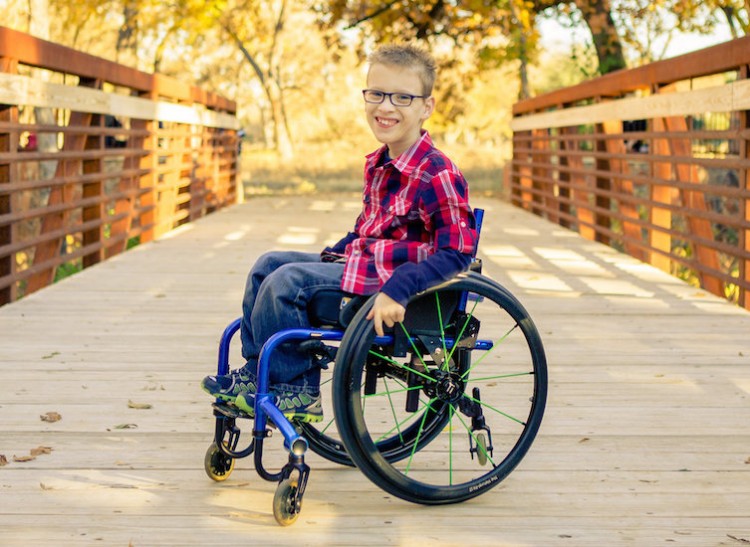 I'm beginning to wonder if I've been too sensitive about these things over the years. Maybe we've all been too sensitive. For fun, I did an informal survey on Facebook to see what comments or questions bother other special needs parents. I'm going to share the main issues and then share why I think I (or we) have been too sensitive about each one. I'm also going to share some of the comments I received.
1. "What's wrong with him/her?"
I know I've heard this from so many people over the years. Obviously it sounds like the person asking this question is saying there's something wrong with our kid, and we take offense to that. I agree it's a poor choice of words. But a poor choice of words doesn't mean ill intent.
Here is what I think happens. The person asks, "What's wrong with him/her?" but what they really mean to say is: "I'm curious why your child is in a wheelchair (or has a different special need). I don't really know how to ask about your child. I'm nervous and I'm curious. I don't mean to say the wrong thing… but I don't know how to ask." Sometimes, often times, people blurt out the first thing that comes to mind.
2. "Ahhh, bless his/her heart," "Poor thing" or "I'm so sorry."
Yep, I've heard these many times as well. I don't want anyone to feel sorry for Caleb. But the truth is that people do feel sorry for him. And honestly I know people feel sorry for me as his mom. I know they do. Before I was on this journey, before I had Caleb, I could totally hear myself saying any of these phrases to someone. Maybe they don't mean it to sound like pity. Maybe they are trying to be sympathetic but it comes out wrong. Again, people often blurt out the first thing that comes to their minds.
3. "As long as the baby is healthy."
I've heard "as long as the baby is healthy" a hundred times from pregnant women over the years. I think this one bothers me because I hear them saying Caleb isn't healthy and therefore they wouldn't want Caleb. But the truth is every pregnant woman on the planet wants a healthy baby. And I think women say "as long as its healthy" because they're scared. They are wishing and hoping that nothing is wrong and that everything goes perfectly.
4. Not using people first language.
We want our kids to be seen as a person, not a diagnosis. Caleb has spina bifida, he isn't the spina bifida kid. Fair enough.
5. "I don't know how you do it."
Honestly, I think "I don't know how you do it" anytime I see a mom with more than two kids. And I think this about some of my fellow spina bifida moms that have kids with higher medical needs than Caleb. I'm overwhelmed by all they have on their plate and wonder how they do it. But the truth is that I could do it and would do it if I had to.
I've heard all of these and then some over the past seven-plus years. I've had my feelings hurt more times than I can count. I've wanted to smack people for staring and for saying inconsiderate things. But I'm realizing that the vast majority of people mean no harm. I think I have been too sensitive, too quick to assume everyone who stares is being ugly or everyone who gives me the head tilt along with "I'm sorry" is expressing pity. Maybe, just maybe, most people are nice. They are curious. They want to ask questions but they might not ask the way we want them to. And that's OK.
I fear we've made it too hard for people to say the right thing. I think most people want to say the right thing, but they just don't know what it is so they say the first thing that comes to mind and often it's the wrong thing to say.
I guess my point in this ridiculously long post is that I've been too sensitive. Maybe we all have. So the challenge to myself (and to you as well) is to filter the reactions, whether it's a comment or a stare, with the assumption the person means well. Assume they have good intentions. Use it as an opportunity to educate. We know our kids are awesome, so let everyone else know it too. Are there some people who are just plain mean and will say awful things on purpose? Yes. But I do believe those folks are the minority and not worth our time anyway.
The more things we add to the "Don't say this!" list, the less we make ourselves available. We have made it hard for people to know what to say because we keep adding to the list of things not to say.
I'll get down from my soapbox now.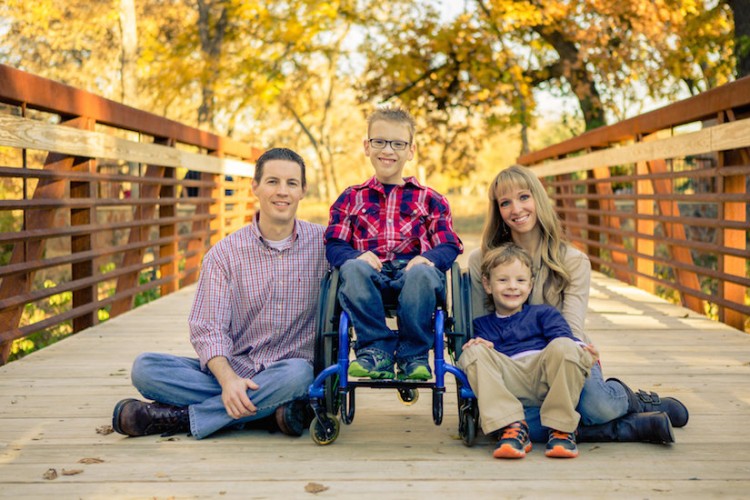 Follow this journey on Beyond Measure.
The Mighty is asking the following: What's one commonly held opinion within the community surrounding your disability and/or disease (or a loved one's) that doesn't resonate with you? If you'd like to participate, please send a blog post to community@themighty.com. Please include a photo for the piece, a photo of yourself and 1-2 sentence bio. Check out our Share Your Story page for more about our submission guidelines.
Originally published: August 13, 2015