Popular Beauty Blogger Reveals What's 'Wrong' With Her Hands in Emotional Video
---
At first glance, beauty blogger Jordan Bone is just another stunning social media personality, but she revealed a secret to her fans: She's paralyzed from the chest down and has limited mobility in her hands.
Bone posts incredible makeup tutorials on her YouTube channel, but after a few users asked what was "wrong" with her hands, the 25-year-old vlogger decided to share a different kind of video. The clip she posted, titled, "My Beautiful Struggle," starts by showing her on the verge of tears after having a difficult time applying mascara.
"Teaching myself to be able to do my makeup again despite having paralysed [sic] hands after becoming a tetraplegic after a car accident 10 years ago was a massive achievement especially because I now feel good enough to teach others on YouTube!" she wrote in a caption on her Instagram page. "My video #mybeautifulstruggle is to inspire others to know that where there is darkness there is always light & was inspired by people rudely asking 'why does she hold a brush like that?!' 'What's wrong with her hands?!' Anything is possible."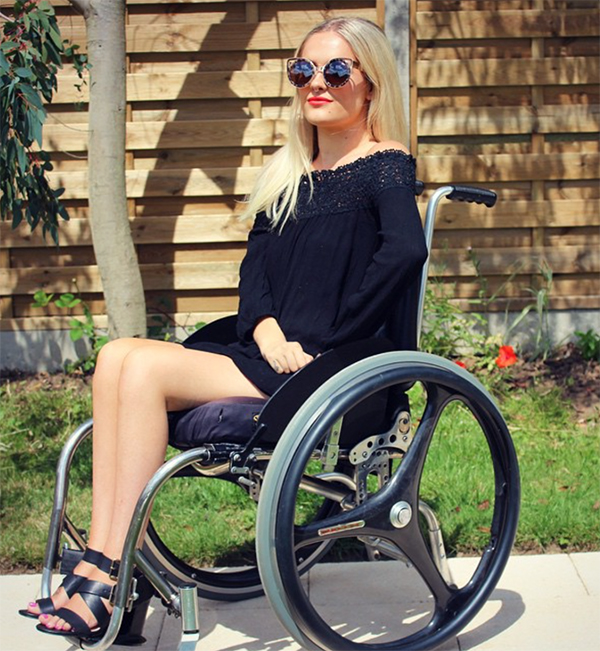 In the YouTube video above, which has nearly 3 million views, Jordan reveals that she was in a car crash at the age of 15. Jordan explains that she usually removes clips in her video where she's using her mouth to hold makeup brushes or holding both of her hands together to apply eyeliner.
"Most of the time when I upload a video, I have questions about my hands. Truth is, I can't move them, open them or close them," she says in the clip. "To be able to do my makeup good enough to show you guys is a massive achievement for me."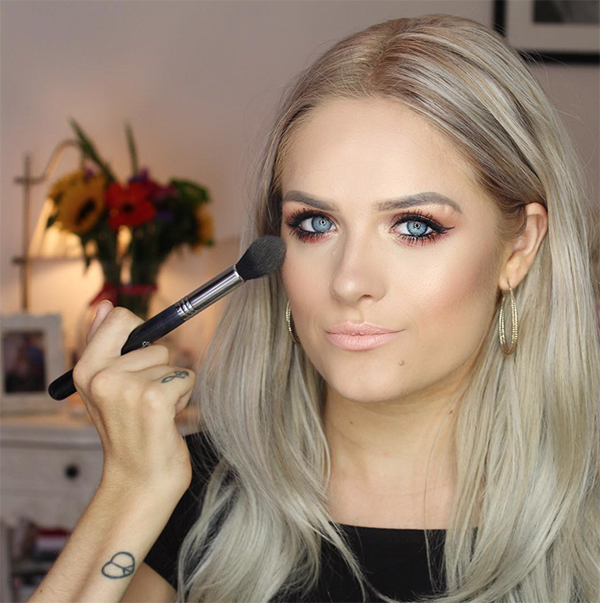 Celebrities like Ashton Kutcher and Nikki Minaj have shared Bone's story on their social channels, and she recently sat down with Cosmopolitan UK to chat about how she hopes to inspire others.
"I was very anxious to share My Beautiful Struggle because it was showing my subscribers, or anyone watching, one of the vulnerable sides to me," she told the magazine. "I uploaded it because I wanted to let others know that they can achieve anything if they believe in themselves."
"It's basically a video to encourage people to live a positive life and to not put themselves down," she concluded. "We all have struggles and we are not alone. I really hope it helps people whatever their 'struggle' in life may be. We all deserve to live an amazing life no matter what."
Originally published: September 9, 2015