Boy With Rare Brain Condition Refused to Stay Down During Special Halftime Play
---
Ben Holloway, 5, has been fighting for his life since being diagnosed with a rare brain disorder last year. Neither his doctors nor his parents ever thought he'd be able to run across a football field, but earlier this month he did just that. He made it right into the end zone.
In the MaxPreps video above, you can see that Ben had a little bit of help from some friends on the Murray County High School football team in Chatsworth, Georgia, but the milestone is certainly his own. Back in May the team showed their support for Ben with this special halftime play, but the video of the moment didn't surface online until earlier this month.
"He loves football," Ben's dad Joshua Holloway told CBS. "We still watch the video every night."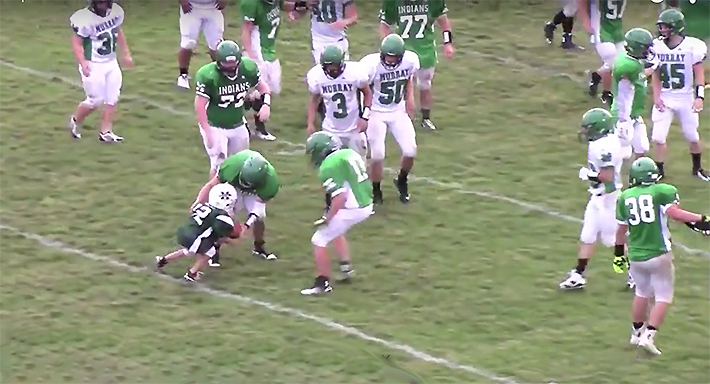 Holloway told ABC News his son won't be able to play football competitively due to the risk of head trauma, but he will be able to play other sports like baseball and soccer.
Last year Ben was diagnosed with a dural arteriovenous malformation, a vascular abnormality of the dura mater of the brain, according to UCLA's neurosurgery department. Prior to Ben's first surgery, doctors told his family there was a 20 percent chance he wouldn't survive and a 50 percent chance he'd have a stroke on the operating table.
Ben has now undergone a total of three surgeries, but his dad told ABC the family and physicians are optimistic about the chance of the condition going away, which means Ben may not need for a fourth surgery.
Originally published: September 1, 2015