A Letter to Nike About Their First Shoe for People With Disabilities
---
Dear Nike,
A while back I read an article on the The Mighty about you coming out with the Zoom Soldier 8, a shoe for people with disabilities. As someone who has struggled with motor difficulties due to autism, I was intrigued to hear about your new offer for our community. As a basketball enthusiast who's been following the sport since I was 6, it became a no-brainer.
After purchasing the shoes while I was away at a speaker conference, I came back this week to find them waiting for me at my job at Autism Speaks. I instantly opened the box and was incredibly impressed by the look and texture of the shoe. Not only stylish, the shoes having a zipper in the back of the heel made it so easy to slip on. While giving them a test run (Yes, I was so excited I ran in my office), I couldn't believe the amount of support I was getting from them. I quickly took a photo to put on Instagram and to share with my family and friends on how amazing your shoes are.
Because of my motor difficulties, I couldn't tie my shoes by myself until I was 13. Not only that, but trying to button my shirts was a daily struggle. Thanks to lots of hours of therapy, I've been able to overcome many of my motor challenges. Now though, when I think about the amount of people you will have an impact on — individuals growing up who have similar difficulties — all I can say is thank you for making these shoes a reality.
For the one in five people with disabilities currently in the U.S., I'm sure I'm not alone in my gratitude for your efforts. We need more brands to follow your example to make the world a more inclusive place for all.
Sincerely,
A very happy customer
Kerry
For those reading this letter, you can find the new Zoom Soldier 8, Nike's latest shoe for people with disabilities, via their website here.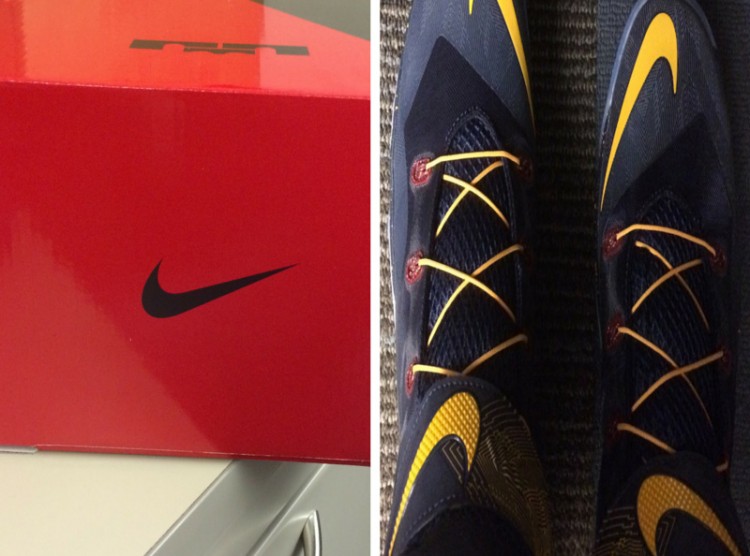 A version of this blog originally appeared on Kerrymagro.com.
Originally published: July 25, 2015