Children From All Over the World Draw How They View Disability
---
What do children around the world think and know about disabilities? The Global Observatory for Inclusion (GLOBI) wanted to find out.
On the International Day of Persons with Disabilities on December 3, 2014, The United Nations Secretary-Generals Global Education First Initiative (GEFI), the United Nations Global Education First Initiative Youth Advocacy Group (GEFI-YAG) and GLOBI launched a global campaign called #DrawDisability.
This global art project aims to educate by having kids with and without disabilities, ages 6-17, draw their "understanding and feelings toward disability and related issues, such as accessibility, inclusion and discrimination."
"I think the most important message is the celebration of diversity as a positive feature of our human condition," Andrea Pregel, co-founder and executive director of GLOBI, told The Mighty.
The contest closed on June 30, 2015 with more than 3,000 submissions from 45 countries. The general public can vote for their favorite drawings online from August 1 through September 30. Then, judges will vote on the top 60 drawings from that pool, and the winning 30 pieces of artwork will be exhibited in New York at the 70th United Nations General Assembly.
Take a look at some examples of how kids from all over the world view disability.
1. "Everyone will have some problem. On the news I heard many things. 'She can't see anything. He can't hear anything. He can't walk anywhere.' Although disabled people can't do some things, they can do some things we can't do." — Leung Wen Ting, 16, Beijing, China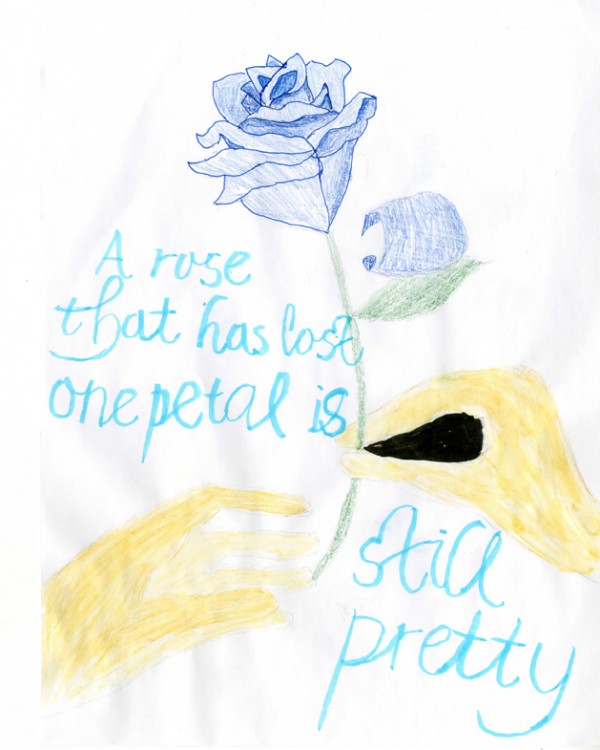 2. "The good is for everyone." — Nataly Kostadinova, 11, Sofia, Bulgaria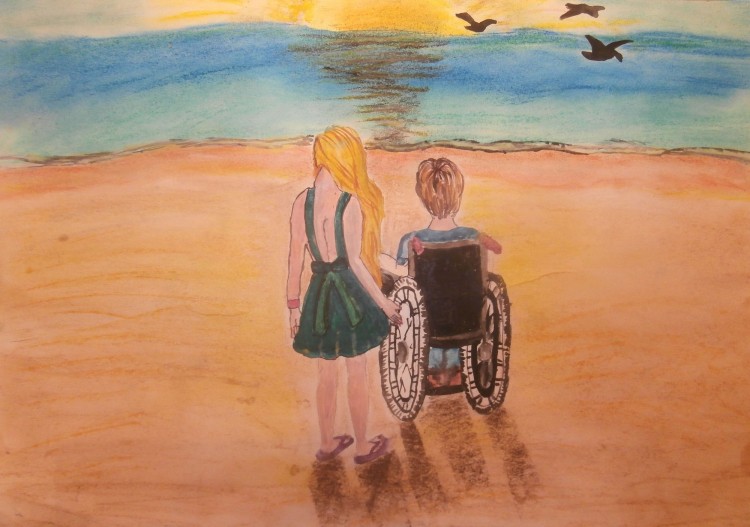 3. "My drawing is a story of a lady who lost her leg in an accident, but she never lost her dancing passion. With her prosthetic leg she practiced, participated, and got a standing ovation in the final round from the audience." — Aaditya Vardhan Gupta, 10, Noida, India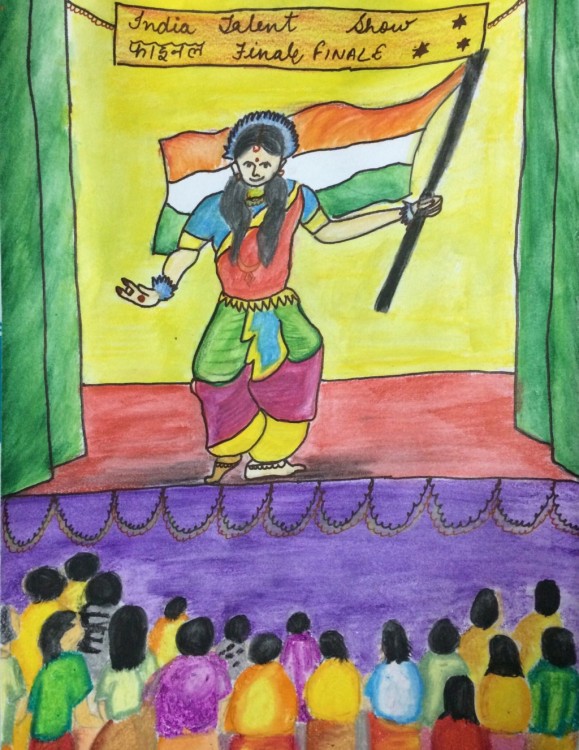 4. "My drawing is about children that are happy regardless of any differences." — Valeria Mendez Saldivar, 9, San Nicolas De Garza, Mexico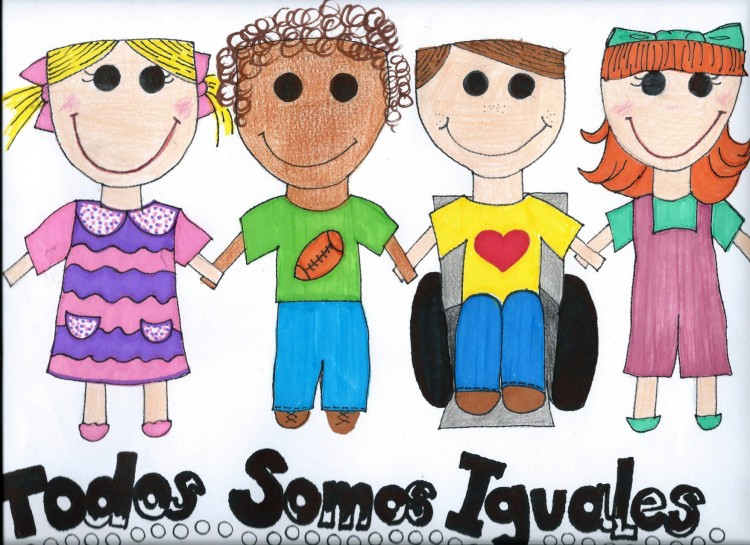 5. "I go, You Go." — 우기준, 10, Seoul, Korea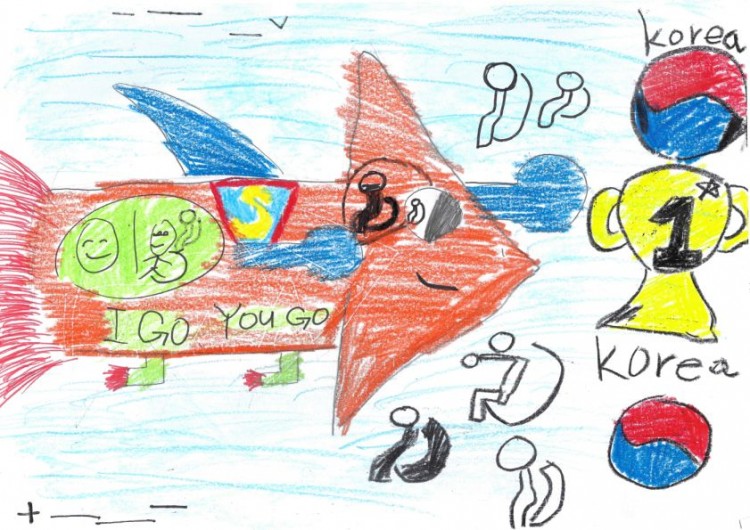 6. "While most of us are striving for our dreams, there are many people who haven't had any chances to roll the dice of their life and excluded from equal opportunities to study just because they have handicaps. PWDs have rights to get fair educations as we do and to chase their dreams." — Lee Sang Eun, 17, Iksan, South Korea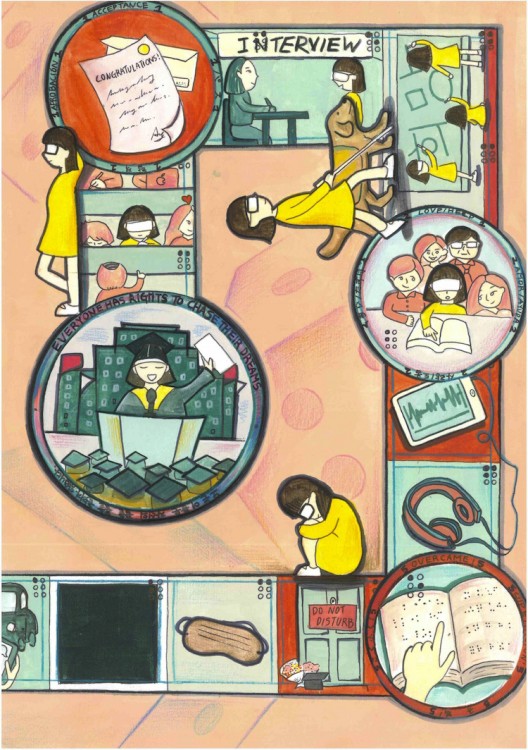 7. "The joy of living comes from the desire to be together." — Daniela Gaju, 10, Tipala, Republic of Moldova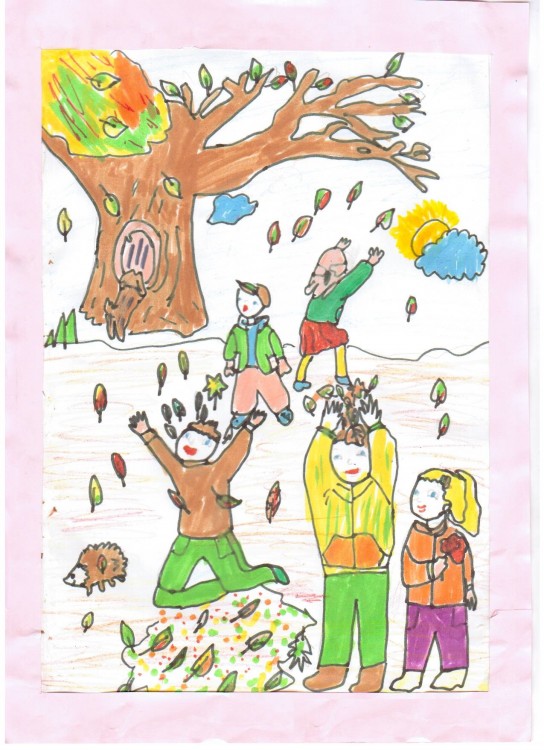 8. "A couple is celebrating Valentine's day. They are happy because their love is stronger than ever." — Benjamin Slpnik, 9, Celje, Slovenia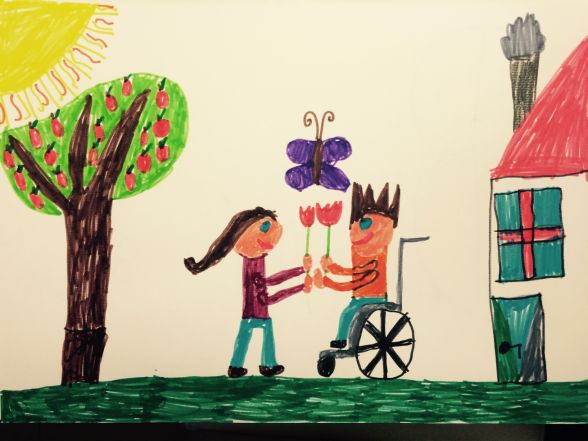 9. "Friendship and love cannot be separated by a wheelchair." — Antonela Condurachi, 11,  Floresti, Republic of Moldova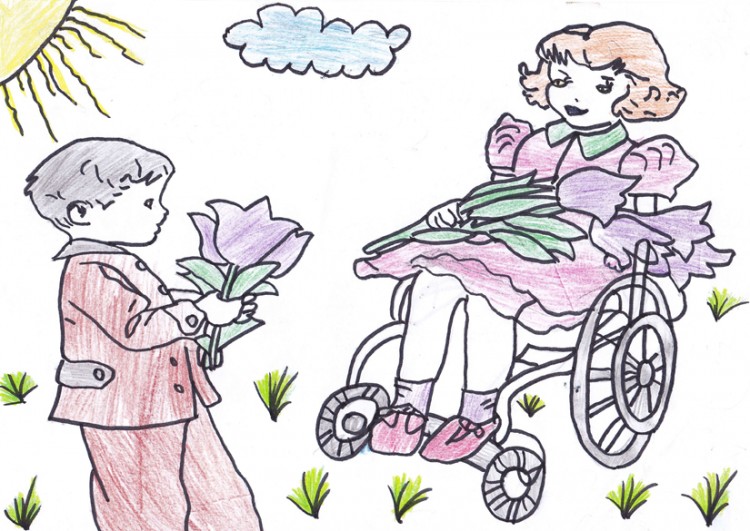 10. "A pencil drawing of a blind man. He is holding a cup begging on the street. He is also holding a sign telling the world to see disabilities through new eyes." — Mariah Hough, 16, Monroe, United States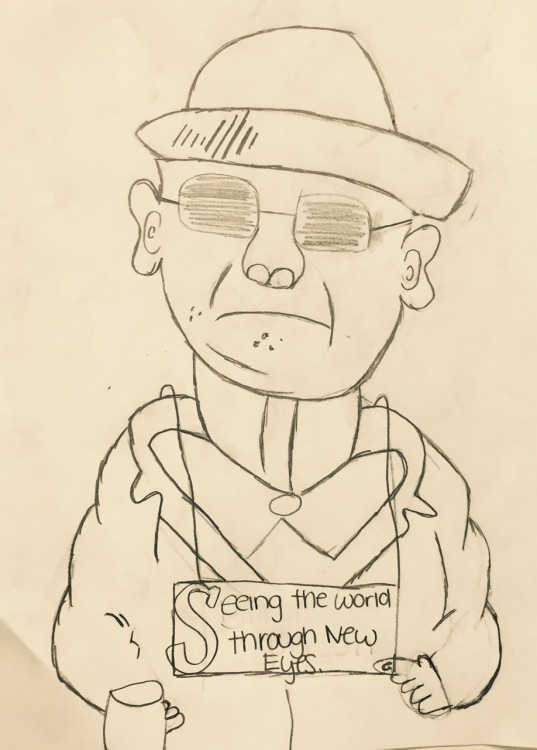 11. "Her mother is an encouragement to her and she motivates her to not look back and never give up what you want to do in life." — Pitchayatida Simaprom, 16, Phayao, Thailand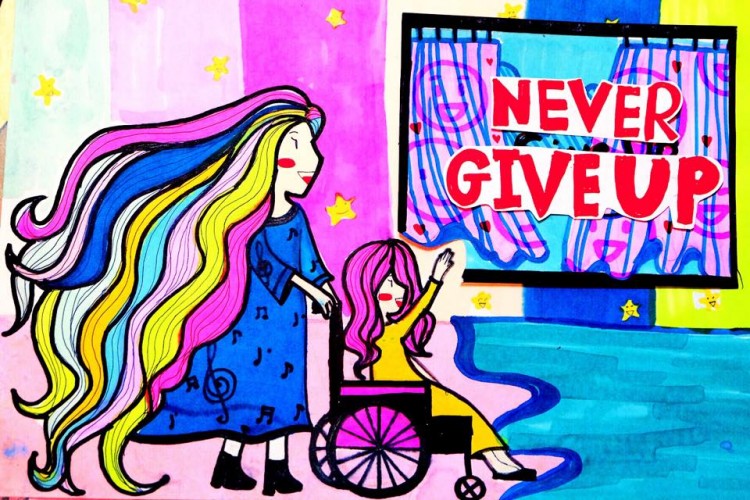 12. "I drew a child on a wheelchair. Other children are helping him and they are playing together." — Elisa Pia, 6, Torino, Italy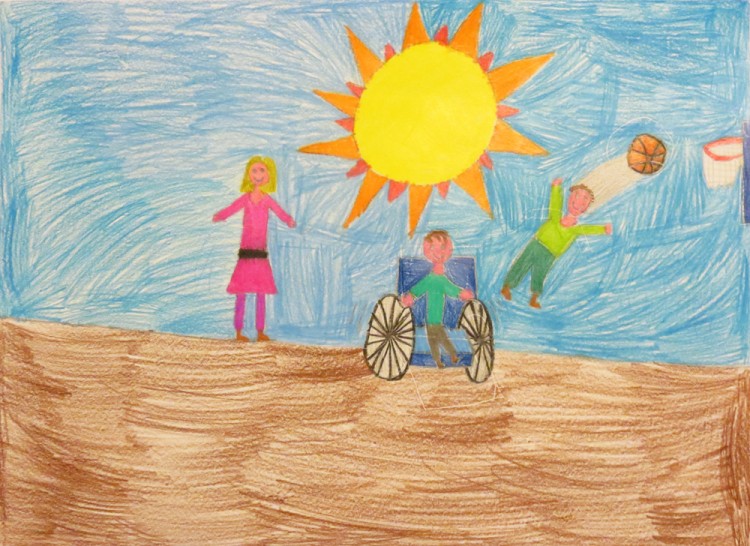 13. "We all play together." — Eric Serapicos, 10, Escaldes-Engordany, Andorra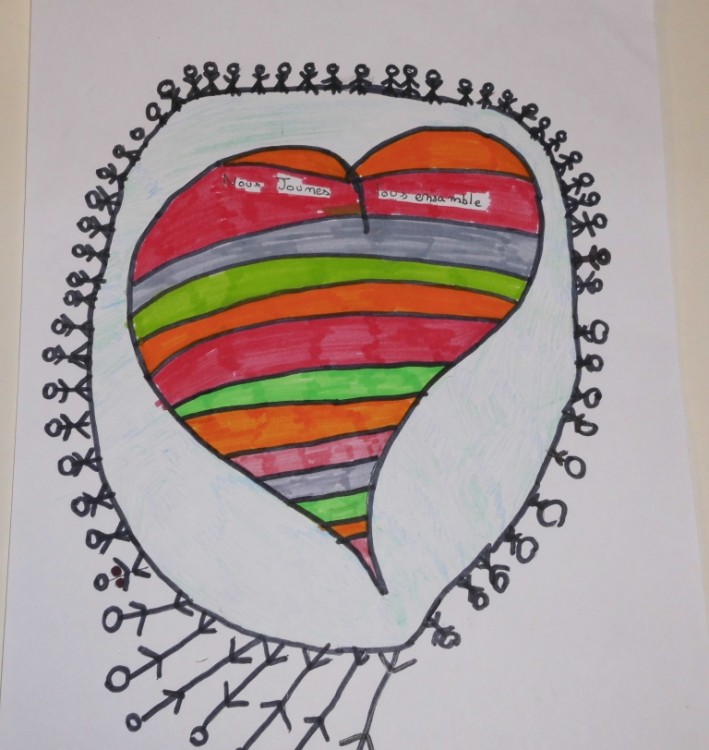 For more information, watch the GLOBI's video below:
Clarification: Andrea Pregel from GLOBI told The Mighty they hope to exhibit the winning drawings at the UN General Assembly but plans are not set in stone yet. They will host the final exhibit on Dec. 3 for International Day of Persons with Disabilities.