To the Special Needs Parents Who Don't Fit In
---
I know you. You sit alone at the specialist's office while the other parents chat about the gains their children made in therapy. If there's a .01 percent chance of a complication/diagnosis/rainy day, your child will experience it, 100 percent guaranteed. You visit special ed programs that are too advanced for your child, and cry after leaving the school.
I was you. I am you.
From the instant she was born, my daughter did not fit in with other children. Complications during her delivery led to multiple skull fractures and bleeding in her brain. In the NICU, she was a giant in the land of preemies, all 8.5 pounds of her crammed into an isolette more commonly used for babies a quarter of her size.  Once she was removed from the ventilator, her paralyzed vocal cords and collapsed lung meant nothing – in a sea of silent babies and beeping machines, you could hear her cries from down the hall, past the front desk, scrub-in area and the storage lockers. During those three weeks, it became increasingly clear that – for the rest of her life – she might not fit in.
This can be true for other special needs kids, and, as a result, for their parents.
My daughter is fed primarily though her g-tube. The "tubie" community is a valuable resource, yet common questions online are about how to affix a pump to an active child or how to help their child explain their tube to their friends. My daughter will probably never walk on her own (if at all) and might never be able to communicate in ways other than crying, laughing or throwing toys on the floor. She's also in a wheelchair, but lacks the awareness to be proud this is "how she rolls." My daughter is also visually impaired. This community means get-togethers with games like "Beeping Frisbee." (See above limitations; you can keep your beeping Frisbee.)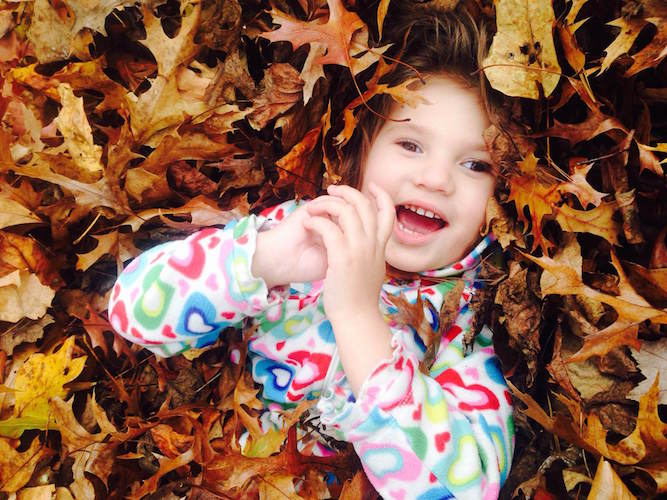 As a result, it's difficult to find a place where we fit in as parents. Community in the NICU was primarily geared toward parents of preemies. I didn't want to participate in scrapbooking tiny footprints (my child's footprints covered two pages) while looking at photos from NICU reunions of children running toward their former nurses to thank them. It was many months before I tried to fit in again, when I found a group where we had some common ground.
And I came to realize that you can fit in – and be alone – all at the same time.  For me, this meant letting people into our lives, including those who I call "the greatest people we wish we'd never met…"
NICU nurses A and J, who cared for my daughter when she was at her most critical, who took the time to talk with us as parents and as people, and who didn't hide their emotions when upsetting news was delivered. I've enjoyed seeing their families growing after such a rocky start to mine.
The moms in my moms' group of medically fragile children, who – despite having children with differing diagnoses – are all too familiar with the combination of conditions that make our kids particularly special. Seeing their families grow after having a first child with significant special needs, especially those involving trauma during delivery, helped to affirm that we, too, could grow our family after my daughter's birth.
Preschool teacher J, who is the most creative person and who engaged my daughter in the classroom, despite her being miles behind the other kids in her class. The video she sent one day of my daughter's classmates exclaiming in wonder when my daughter took two (supported) steps, and the little boy who tried to hug her immediately after, still brings me to tears. I hope my infant son grows up to be that much of a cheerleader and supporter of his big sister.
And K, the amazing-beyond-words caretaker of my daughter for the past three and a half years. She's devoted to our daughter, and I know she cares for her deeply. She's truly a member of our family.
The greatest people I wish I never met were always right in front of me, and they're willing to talk, listen and share with us. I now realize we are not alone – even though we don't fit in. I hope the same is true for you.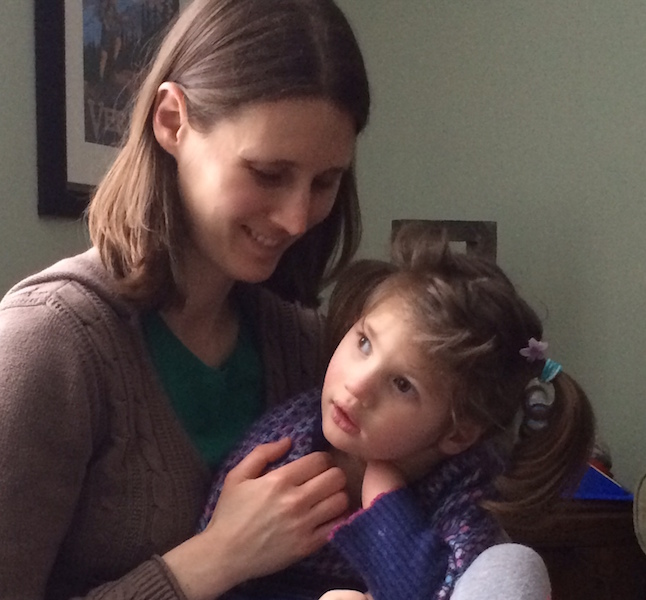 The Mighty is asking the following: What's one unexpected source of comfort when it comes to your (or a loved one's) disability and/or disease? If you'd like to participate, please send a blog post to community@themighty.com. Please include a photo for the piece, a photo of yourself and 1-2 sentence bio. Check out our "Share Your Story" page for more about our submission guidelines.
Want to end the stigma around disability? Like us on Facebook.
And sign up for what we hope will be your favorite thing to read at night.
Originally published: June 3, 2015