35 Brutally Honest Facebook Statuses
---
When Facebook asks you, "What's on your mind?" how often do you answer honestly? It's easy to share joyous moments to maintain our oh-so-perfect social media images, but what if we were all honest for once? What if we were vulnerable online and shared in a public way what was really going on in our lives?
To get some transparency on Facebook, we asked people in our community to tell us what Facebook status they would make if they were being brutally honest. Some answers are heartbreaking, some are joyous, and together they prove what can happen when you're honest with a community — at least with our Mighty community.
Here's what they had to say:
1.

2.

3.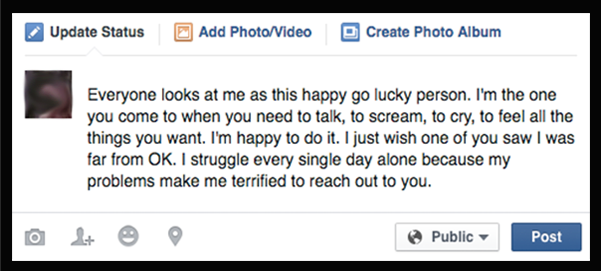 4.

*Sign up for The Mighty Newsletter*
5.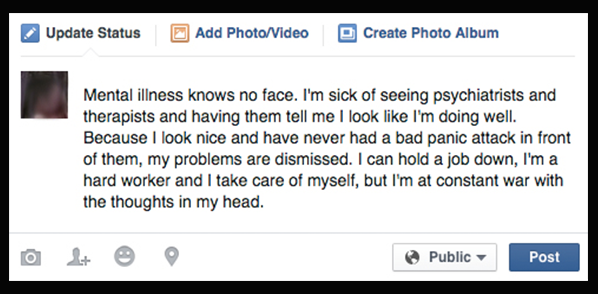 6.

7.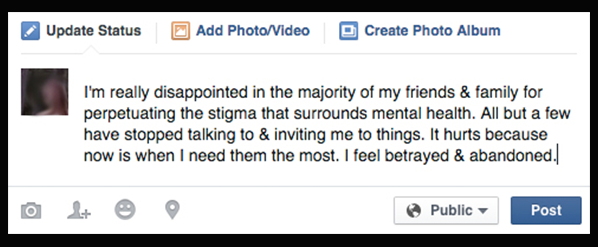 8.

9.

10. 

11.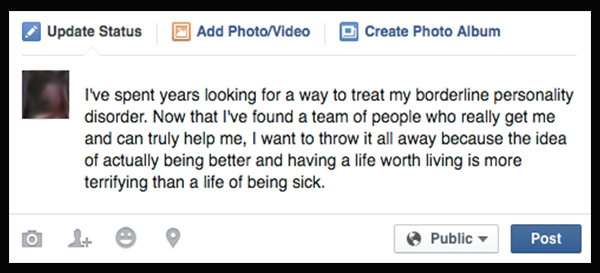 12.

13.

14.

15.

16.

17.

18.

19. 

20.

21.

22. 

23.

24.

25.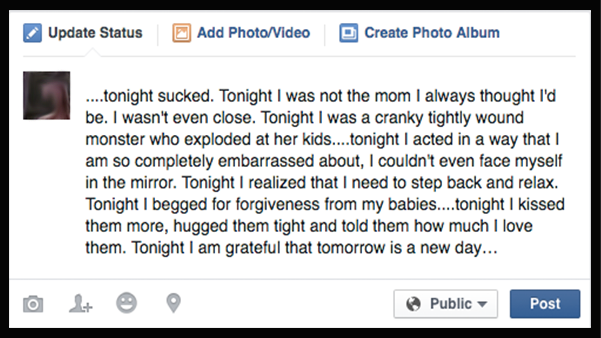 26. 

27.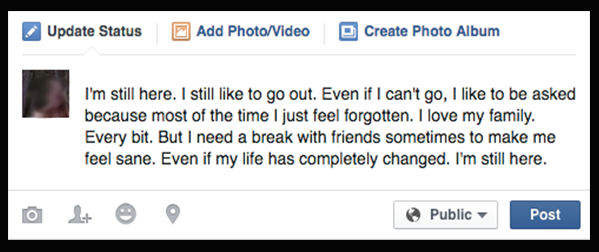 28.

29.

30.

31.

32.

33.

34. 

35.

If you or someone you know needs help, please visit the National Suicide Prevention Lifeline. You can also reach the Crisis Text Line by texting "START" to 741-741. Head here for a list of crisis centers around the world.
The Crisis Text Line is looking for volunteers! If you're interesting in becoming a Crisis Counselor, you can learn more information here.
Originally published: March 23, 2016