How Date Nights Helped Us Take Better Care of Our Terminally Ill Child
---
Being in a relationship takes work. Being in a relationship with a new baby takes extra work. But being in a relationship with a terminal child, well, that takes a lot of work, like overtime work. Let's not sugarcoat anything.
After my husband, Justin, and I found out we were expecting a baby girl, we started looking for a bigger home and preparing for our bundle of joy. We picked out names, discussed nursery room ideas and talked about our future with our daughter. 
On January 13, 2013 at 8:12 am, I delivered our beautiful baby girl, Hannah, through a planned C-section. Her dad couldn't stop crying tears of joy. It was his first and my third baby. His first baby girl, his princess. We went home and life began.
We both worked, took care of three kids and the house. But we forgot that we needed to have date nights. Who has time for a date night while caring for a newborn? We tried to go out, but all we could think about was the baby. We'd rather be home, so that was that.
Months went by. Life was still hectic, but we become just an ordinary couple who forgot why we fell in love. Then on June 5, 2013, we were told Hannah had Krabbe disease, a rare genetic condition, and she wouldn't live past 2 years old.
How would we survive without our baby? Everything changed. I left my full-time job to take care of Hannah 24/7 while Justin worked. We were so tired all of the time. We were both so stressed. We fought over every little thing. We ate dinner and just tried to sleep. We didn't talk. It was quiet like this for months. We both wanted our relationship to be like it was before. But was that possible?
One day, we thought it was time for us to go on date nights to remember why we fell in love in the first place. We both needed to bring happiness back into our home again, not only for Hannah, but for us.
It wasn't easy going out with a terminally ill child at home. We couldn't just leave her with anybody. But we figured it out. We started dating two times a month. We went ice skating, to dinner or a casino, anywhere that would make us feel like a couple without a sick child. Even if it was only for a couple of hours. We felt refreshed, and I knew Hannah felt the happiness, too.
December 28, 2014, Hannah passed away. They say a death of a child will either break you or make you stronger together. I have to say it made us stronger as a couple. We don't always see eye to eye, but we figured out how to see eye to eye. There are nights we just sit and watch TV. There are nights when we talk, don't talk or maybe even argue. But the next day is a new day. You should always try to start fresh. I keep telling myself that.
After seeing how Justin remained strong enough to dress Hannah and get her ready for the funeral home, I fell in love with him all over again that day. He doesn't know that (well, he does now.) I've learned through this journey that Justin doesn't have to grieve like me.  Everyone grieves differently and that's OK. Our relationship isn't perfect. But it's perfect to us. We know our road isn't easy, and we're willing to work through the hard times because we know our love is strong enough.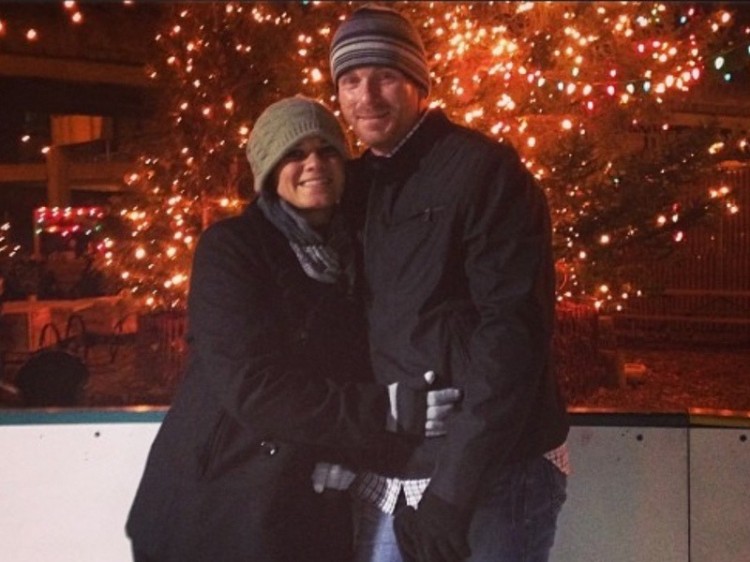 Follow this journey on Hope for Hannah Bear.
The Mighty is asking the following: What's one unexpected source of comfort when it comes to your (or a loved one's) disability and/or disease? If you'd like to participate, please send a blog post to community@themighty.com. Please include a photo for the piece, a photo of yourself and 1-2 sentence bio. Check out our "Share Your Story" page for more about our submission guidelines.
Want to celebrate the human spirit? Like us on Facebook.
And sign up for what we hope will be your favorite thing to read at night.