How Tattoos Change the Way People React to My Wheelchair
---
In today's ever-evolving society, qualities that once elicited snap-judgments about an individual's character and upbringing are beginning to be perceived differently. Two such things with particular relevance to my life are disabilities and tattoos.
I often think of a day when I was out with my cousin (who is also my housemate and caregiver) at the shopping center near our house. I was about 15 years old at the time, and we'd stopped at the door of one of the stores while my cousin chatted to a woman who worked there.
The conversation didn't really involve me, and after a while, I saw a friend down the hall. So without saying anything, I pushed myself away. Over my shoulder I heard the woman exclaim rather loudly, "Hey, he's getting away!" My cousin chuckled and explained that I was and still am perfectly capable of going somewhere on my own.
Nowadays, I have a motorized wheelchair, and if anyone does comment on my movements (which they seldom do) it's something to the tiresome effect of, "You got a license for that thing, buddy? Hehe." Hey, at least it's progress.
I've liked tattoos since childhood — I clearly remember always being drawn to any video game character who sported ink. This was a major bone of contention in my family, as both my parents are of a strongly conservative mindset and believe that permanent body modification makes one "common." Suffice it to say, when I got my first one done at 19, they were unenthused.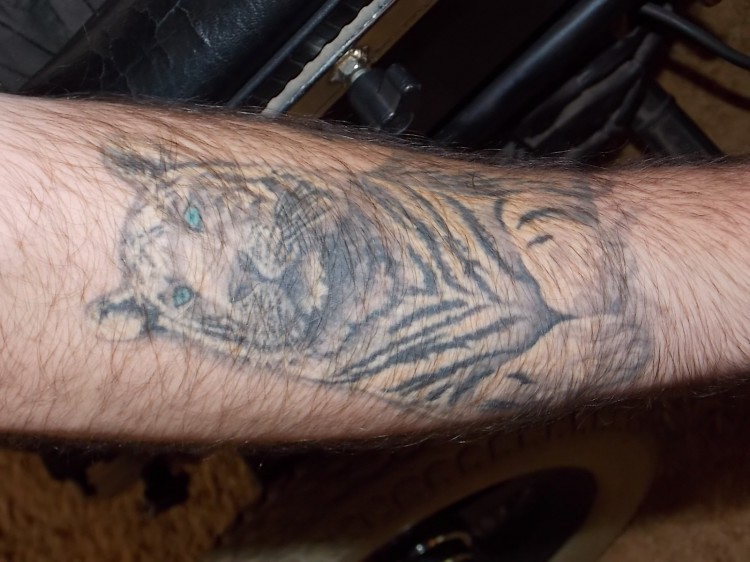 It took time, but they've realized that my life wasn't ruined when needle hit flesh and more than that, the art goes beyond a transient fashion statement, which will be outgrown as time passes.
People who put serious thought into their ink understand and share the sense of self-ownership that results from it. This feeling is particularly heightened for me because there's much in life beyond my control, which probably explains why I've willingly endured the pain ten times.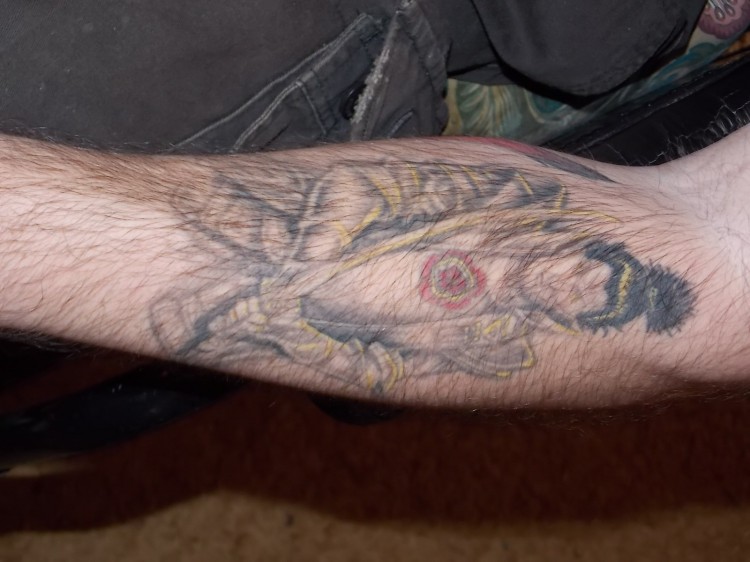 Another positive side effect is that tattoos make great discussion-starters and for many people who haven't spent time among those with disabilities, they offer a source of commonality and shared experience.
I can honestly say that through my ink, I've met people who might otherwise have felt too uncomfortable to start a conversation with a stranger who social convention advises them to pity or avoid. So, although I've never worked on a dock, straddled a Harley or done time in the Big House, what I am is disabled, tattooed and proud!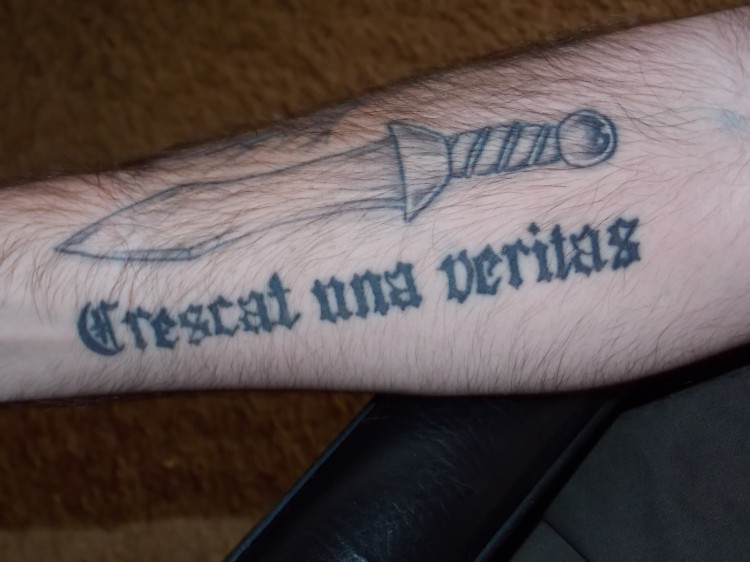 Live Mighty.

Like us on Facebook

.
Originally published: September 19, 2014