Man With Cerebral Palsy Says He Was Forced to Crawl Off Plane
---
D'Arcee Neal says he was forced to crawl off a United Airlines flight at Reagan National Airport in Arlington, Virginia, on Oct. 20 after airline staffers failed to bring him a mobility aid.
Neal, who has cerebral palsy and uses a wheelchair, says when the plane landed, he waited for 45 minutes, and after repeatedly stating that he needed to use the restroom, he was told to "just wait."
"First off, I was angry," Neal told The Mighty. "Partially at the situation… and at the way the attendants were handling it. I really thought I'd be off the plane at that point and I felt like they were putting me on the back burner to deal with other issues."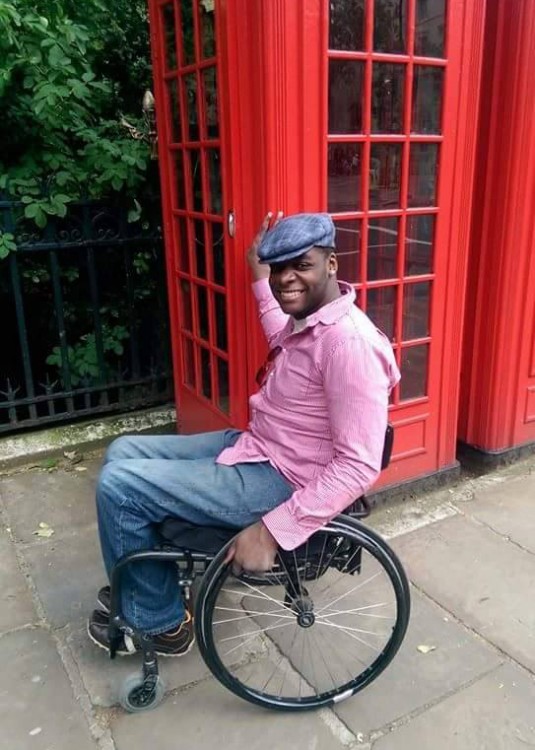 So, he decided to crawl.
"I felt like they weren't taking me seriously and I was over having to be on their time," he said. "I realize it probably was a shock for them to see a grown 30-year-old man doing it, but I was angry. I needed to use the bathroom, and they were blocking my way."
Neal said he was further flabbergasted when one of the airline employees asked why he couldn't just use the bathroom on the plane. "I expected them to say, 'How can we help you fix this problem?'" he said, "Instead they gawked and I crawled past them and ignored it."
Neal, a seasoned traveler, says he's experienced similar delays before, and it's caused him to miss connecting flights. Ironically, Neal was traveling back from San Francisco from a meeting with Uber to talk about policies for improving transportation for people with disabilities.
In 2014 there were over 27,500 complaints from people with disabilities about airline service, the National Disability Rights Network told WRC‑TV. The Air Carrier Access Act guarantees consistent service to passengers with disabilities, but complaints have increased 9 percent over the last year.
United Cerebral Palsy (UCP) weighed in on the incident and had a few suggestions on how to improve the air travel experience for passengers with disabilities.
"This is not as uncommon as we would like for it to be," Shelly DeButts, UCP's Director of Marketing and Communications told The Mighty in an email. "We often come to the conclusion that these type of incidents boil down to a lack of understanding of what it means to live with a disability. Rarely is there a deliberate intention to treat someone badly."
"[The airlines] can strive to create a corporate culture that embraces disability as just another facet of the human experience. One of the best ways to do this is to include people with disabilities in the workplace," DeButts said. "I can almost guarantee you that if airline personnel had more interaction with people with disabilities – maybe as co-workers – they would be much more attuned to their needs."
United Airlines told The Mighty they've apologized to Neal, adding that the incident was a mistake on their end.
"An aisle chair was waiting at the gate when Mr. Neal's flight arrived," United said. "During the deplaning process, we made a mistake about the need for the chair and it was removed from the area. When we realized the error, we returned the chair to the gate, but it arrived too late to assist Mr. Neal."