McDonald's Under Fire for Alleged Incident With Deaf Job Applicant
---
McDonald's is being sued for allegedly discriminating against people with disabilities in the company's hiring practices.
A lawsuit filed by the U.S. Equal Employment Opportunity Commission (EEOC) on Monday claims McDonald's Corporation violated federal law by refusing to accommodate and hire a deaf job applicant.
According to the suit, Ricky Washington, who is deaf, applied for a job at a McDonald's restaurant in Belton, Missouri, in June 2012. When the restaurant manager realized Washington would need a sign language interpreter for his job interview she canceled the interview and never rescheduled it even after Washington's sister volunteered to act as the interpreter, The National Law Review reported. In violation of the Americans With Disabilities Act, the lawsuit says management refused to make reasonable accommodations for Washington and then continued to interview and hire new workers.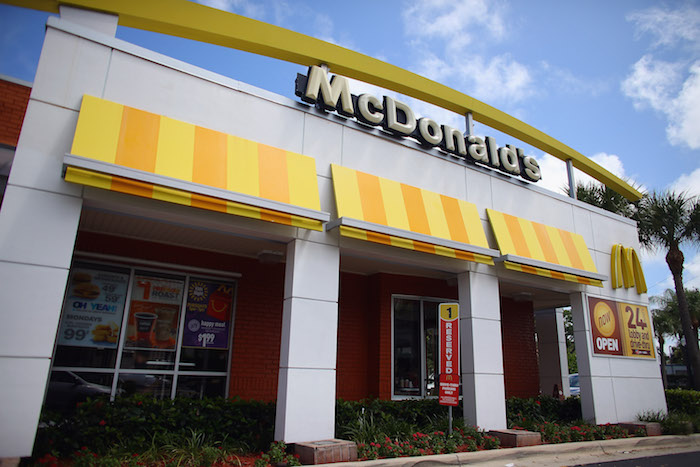 The EEOC filed its lawsuit only after failing to reach a pre-litigation settlement. The EEOC is asking for back pay, compensatory and punitive damages and "injunctive relief," which includes training for all McDonald's managers on accommodations for applicants with disabilities.
"Removing obstacles in the hiring process for people with disabilities is a national priority for EEOC," James R. Neely, Jr., EEOC St. Louis District Director, said in a press release. "All employers, but especially large ones, should join with the agency to make sure everyone has equal access to the employment process."
The Mighty reached out to McDonald's Corporate offices and received the following statement from Lisa McComb, the director of McDonald's media relations.
McDonald's is unequivocally committed to the fair treatment of all people who work in and visit our restaurants. Discrimination of any kind is completely inconsistent with our values. Our understanding of this matter differs from what has been alleged and we are carefully reviewing the lawsuit and its merits.
Originally published: December 23, 2015