Meet Kelly Porter, One of Our Mighty Special Needs Teachers of the Year
---
Kelly Porter is a 53-year-old teacher from Florida. She graduated from Florida State University in 1985 and has three children of her own. Porter has been teaching at Grace Episcopal Day School in Orange Park, Florida, for the past 10 years and currently teaches fourth grade. Her classroom has children of all abilities, "a cross section of everyday kids," she told The Mighty in an interview.
This school year, The Mighty asked its readers to nominate a special needs teacher who made a difference in their or their loved one's life. To nominate, they submitted an essay to us. Our staff then picked five teachers, and Porter made the cut. So we reached out to her to learn more about what makes her so Mighty.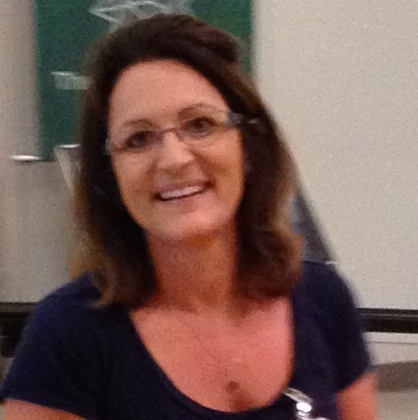 Describe the moment you knew you wanted to be a special needs educator.
A guidance counselor suggested it to me, and it was an instant click — "this is what I was meant to do with me life." It was my third year in college. I was a music major in college but didn't have the passion others had for it, but music therapy was right there on the horizon. It gave me a chance to reach people with special needs through music. I have a piano in my classroom and use it now and again for science.
What advice would you give to someone just starting out as a special needs teacher?
I read this somewhere at the beginning of the year: ask parents what their goals are so you can revisit that conversation later in the year. Set goals and open communication between parents.
If you had a $1,000 grant for your classroom, what would you buy?
I feel children learn so much through exploration, hands-on manipulative exploration. The joke is teaching is just a hobby, we spend all the money we make on getting things for the school. That's because they're so important for the children. If I had $1,000 I would buy science equipment and new math manipulatives to really make it come alive for the students.
What can parents of children with special needs do to ensure their child gets the most out of school?
Give the child full-on attention, be curious with them, hear them out even when they're going on and on, look them in the eye, hear what they have to say and give it validation. Question them further if you don't understand what they're saying, allow them to be involved in the process – engage them in the process of learning. And you need to give your child time.
What's your favorite thing to teach your students?
Definitely science and a close runner up is math. Science lends itself to hands-on activities. You kind of find out what ignites that particular age group. [My current students] are all about making things blow up or making things smell bad — gross science.
How do you motivate a reluctant learner?
Sometimes you miss out on a lot of the things a child has to offer. It's important to look for those nuggets. "What does he need today? Where can he be of value to another child?" Plug each child in and show them they are of value.
What's the most rewarding part of your job?
I just love children, so the most rewarding part of my job, truly, is being with children every day. There's a myriad of answers within that: they make me laugh, they make me smile, they're resilient, they're wide-eyed with curiosity. What's not to love?
What aspects of your work often go unnoticed?
I think what might not get noticed perhaps by some parents, is when I'm pushing a child really hard and the child complains. Everything I do is to bring this child up either in an education area of excellence or a character area of excellence; it's always done out of love.
Has there been an influential teacher in your life?
My high school anatomy and physiology teach, Mr. Maida — he taught all students equally. He took me aside one time to let me know he believed in me. I'd never had a teacher do that before. He didn't have to do that, but he took the time to let me know, and it really did pay big dividends in my life.
What role do teachers play in children's lives?
The teacher is a coach. The teacher is coaching a student in life in different areas, in character or education.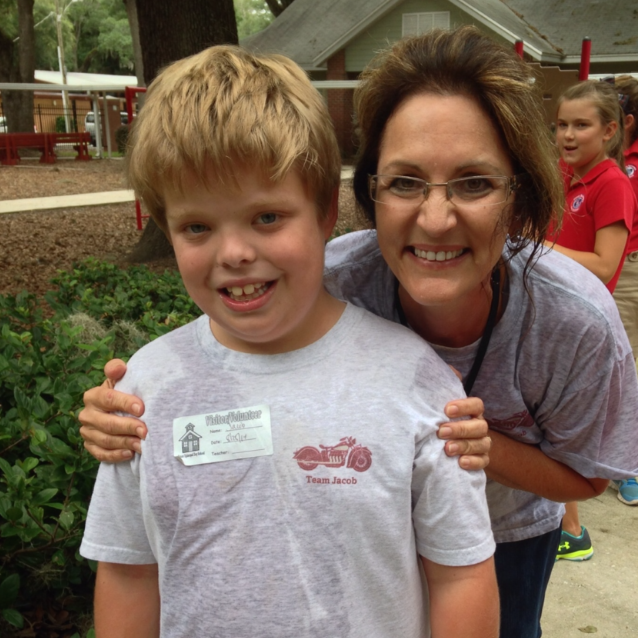 Anything you'd like to add?
The blessing is if you have time to work with the child; their abilities may be where you're not looking.
Want to end the stigma around disability? Like us on Facebook.
And sign up for what we hope will be your favorite thing to read at night.
Originally published: June 22, 2015