Mom Proudly Displays Scar From C-Section That Saved Her Baby's Life
---
Helen Aller usually takes photos of expecting mothers and newborn babies, but one client recently approached her with a different idea. When a soon-to-be mother, who wishes to remain anonymous, was in a photo session with Aller, she expressed that she was terrified of having a C-section.
That fear became a reality later, when the client went into labor with complications and her doctor said she needed to deliver the baby via an emergency C-section. Afterwards, the new mother reached out to Aller to take the powerful photo below, displaying the scar from the C-section that saved both her and her baby's life.
Aller, 29, posted the photo on her Facebook page on August 11, and the picture has since gotten more than 210,000 likes and 60,000 shares.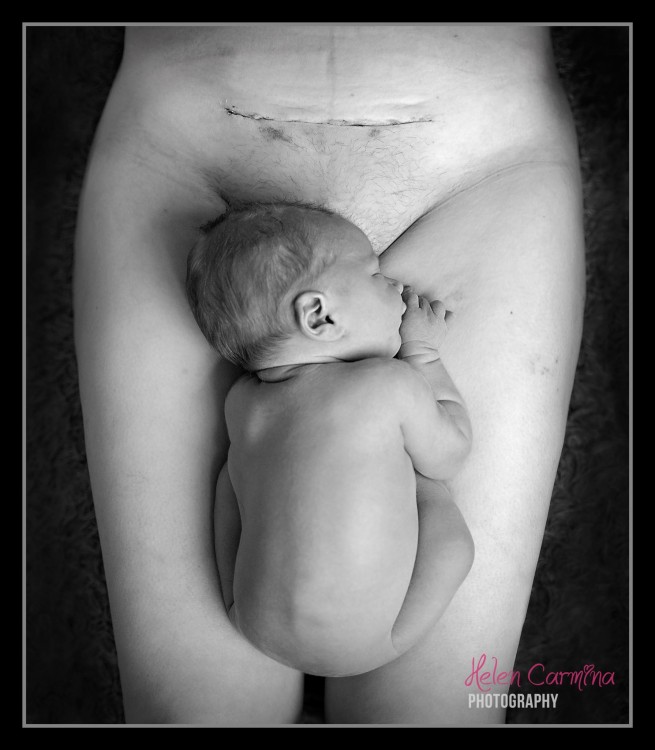 In 2013, 32 percent of births in the U.S. were a Cesarean delivery, according to the Center for Disease Control and Prevention. For some women and their babies, a C-section is safer than a vaginal birth, according to the March of Dimes Foundation.
Aller told The Mighty having the picture go viral has been crazy, overwhelming and humbling.
"It shows that no matter what walk of life you come from there are others out there who feel the same and support you," Aller said in an email. "Regardless of how you give birth, you are a mother, and a mother's love is stronger than anything."
Originally published: August 19, 2015