To the Man Trying to Cut Early Intervention Services for Our Kids
---
"And let me tell you a funny thing about moms: when you make one of us mad, you have ignited the fury of the masses. And NOTHING is scarier than a bunch of angry moms."
Not more than a month ago, I typed out these lines in a letter to Illinois Governor Bruce Rauner as tears streamed down my face.
Currently, Governor Rauner wants to deny Early Intervention services to children in Illinois who fall in the 30 to 49 percent developmental delay range. Early Intervention is instrumental in helping children reach their full potential. These proposed cuts will affect my daughter, along with potentially 10,000 other children in the state of Illinois.
With the assistance of some other amazing Early Intervention moms, I decided to prove to Governor Rauner just how true my words are: nothing is scarier and more powerful than a bunch of angry moms. Together, we will fight until every child has the services he or she so desperately needs and deserves.
Dear Governor Rauner:
We are strong women.
We are your neighbors, your sisters, your daughters and your best friends.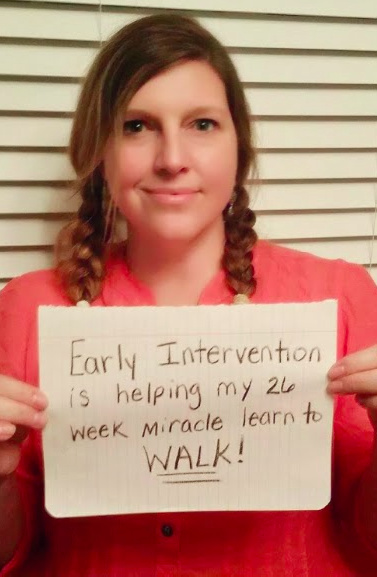 We are the mothers of amazing, resilient, determined and beautiful children. Children with needs that may differ from those of your own children.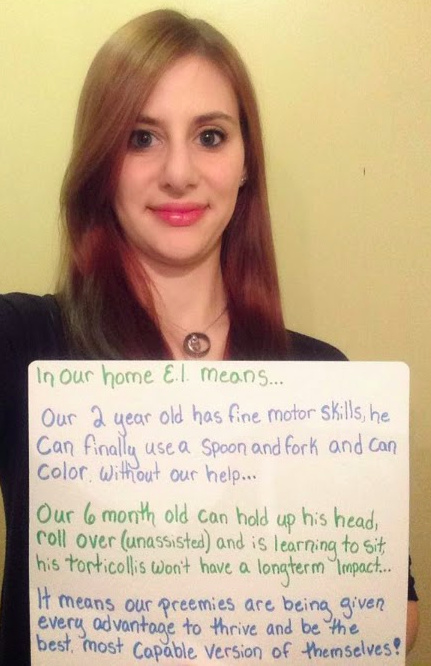 We know — because of our children — that anything is possible.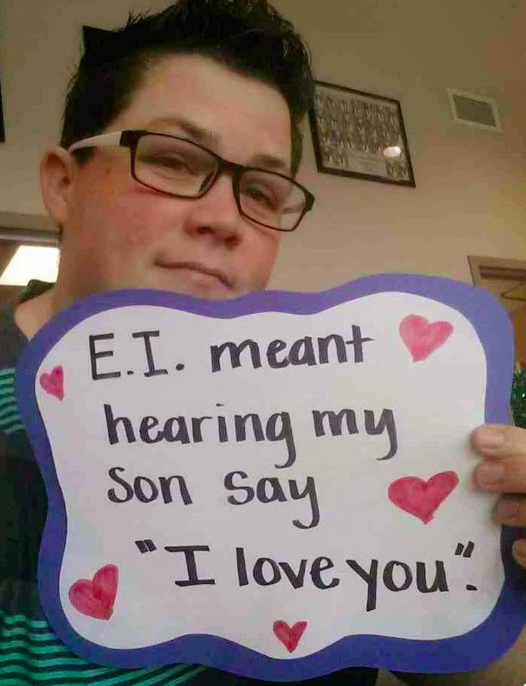 We have seen the positive effects of prayer and hope and hard work.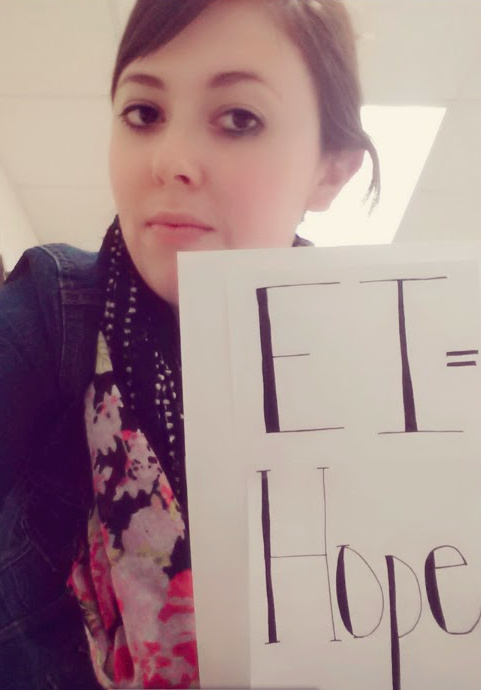 We believe in in the power of PT, OT, DT and Speech services.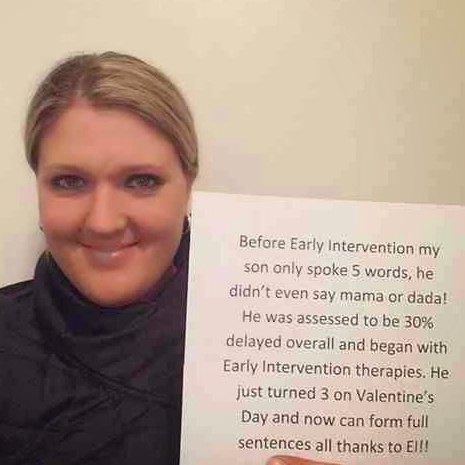 We have cried at diagnoses and celebrated inchstones.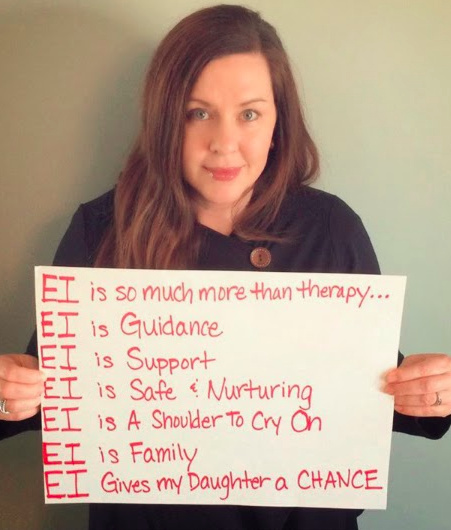 We have felt the pain of isolation. And we have experienced the beauty of finding our "village."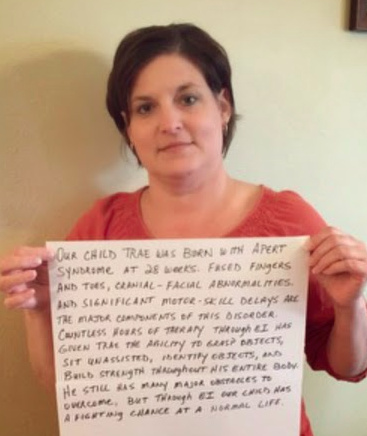 We know all too well that sometimes what is worth having is undeniably worth fighting for.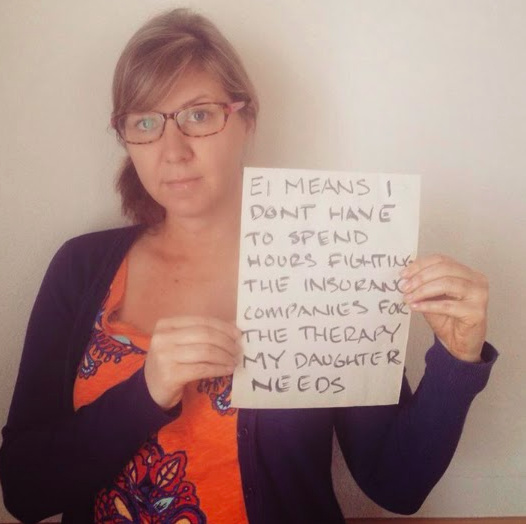 We are the voices of the silenced, the unseen and the ignored.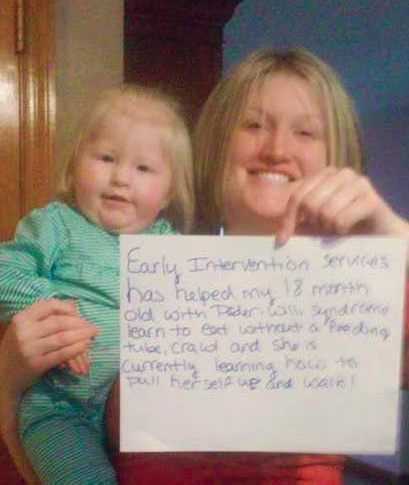 And that's why we are fighting this battle — not just for our own children, but for those children yet to come. We are fighting to ensure that all children will have access to the services they need in order to reach their full potential. We are fighting for a better and brighter future.
We are Early Intervention Moms.
We are in this together.
And Governor Rauner, we don't give up.
We are strong women.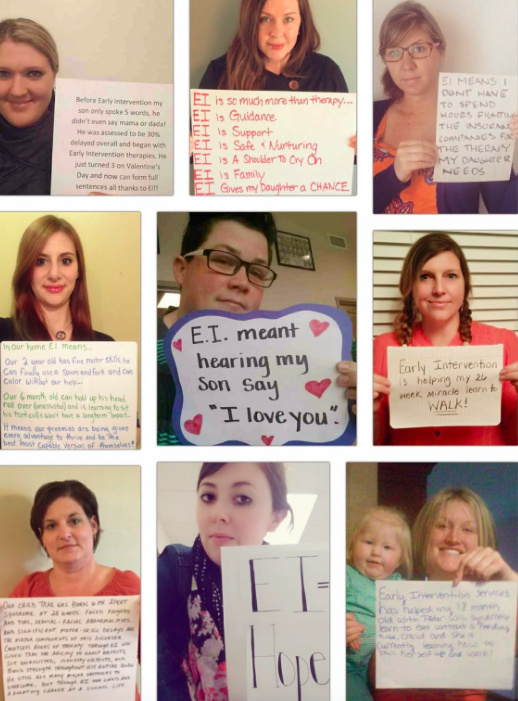 Learn more about what we are fighting for here: facebook.com/ineedei.
A version of this post originally appeared on Crazy Cakes and Eskimo Kisses.
Want to end the stigma around disability? Like us on Facebook.
And sign up for what we hope will be your favorite thing to read at night.
Originally published: April 24, 2015