New Federal Guide Aims to Make Air Travel Easier for People With Disabilities
---
The U.S. Department of Transportation teamed up with The Arc and the Autistic Self Advocacy Network to create a list of guidelines for air carriers to follow when assisting travelers with developmental disabilities.
The rules are not an addendum to the Air Carrier Access Act; rather, they seek to provide clarification about the existing regulations for both airlines and travelers. The guide address topics like what to do/know before flying, what airlines are required to provide people with disabilities, information on service dogs, how to file a disability-related complaint, etc.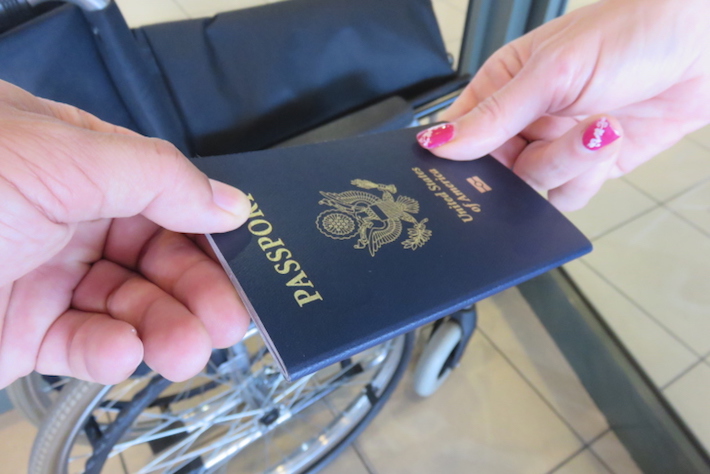 The Department of Transportation said in a statement to Disability Scoop, "Recent incidents highlight the need for a guidance document focusing on developmental disabilities, to assist individuals on the autism spectrum and individuals with other developmental disabilities know their rights."
In May, a 15-year-old with autism and her family were allegedly kicked off a United Airlines flight following an incident that occurred after the teen was denied a hot meal. The girl's mother, Dr. Donna Beegle, explained to CBS News that her daughter Juliette is a picky eater and hot food is one of the only ways to calm her down. "When she gets over-hungry or over-thirsty, she really struggles," Beegle told CBS.
When Beegle made a request to a flight attendant, she was told that nothing could be done to accommodate the family. Beegle told ABC News, "I asked if I can purchase something hot for my daughter, and [the first class flight attendant] said no. He came back again and I said, 'I have a child with special needs, I need to get her something.' And he said, 'I can't do that.'"
In a statement to Portland's KATU News, a United Airlines spokesperson said, "After working to accommodate Dr. Beegle and her daughter during the flight, the crew made the best decision for the safety and comfort of all of our customers and elected to divert to Salt Lake City after the situation became disruptive. We rebooked the customers on a different carrier and the flight continued to Portland."
The Department of Transportation told Disability Scoop that this sort of action cannot be taken based on an "assumed risk associated with a person's diagnosis."
In their guidelines, the department notes that the airline may deny boarding or remove a passenger only if the risk "cannot be eliminated by a modification of policies, practices, or procedures, or by the provision of auxiliary aids or services."
Beegle is in the process of filing a lawsuit and she has filed claims with both United Airlines and the Federal Aviation Administration, according to KATU.
To read the full set of federal guidelines, head here.
Originally published: September 1, 2015