Aishleen O'Brien Creates Nightingale Express, Gift Boxes for Nurses
---
Nurses do one of the most important jobs on the planet. If you are looking to thank or show your appreciation for a nurse in your life, Aishleen O'Brien has a creative solution – Nightingale Express, a custom gift box for nurses.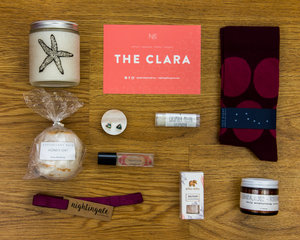 "I came up with the idea for Nightingale Express after being asked by patients and their families for ideas of how to thank special nurses they've  encountered during hospital visits," O'Brien, a registered nurse, told The Mighty. "Throughout my experience as a nurse, I've had the great privilege of working with many amazing nurses. I've witnessed countless nurses who put their personal and home life on hold for their patients… And with so many awe-inspiring men and women in this profession I was surprised to discover so few ways to say thank you. I could never find any nurse-specific, high-quality gifts that really promoted the self care I knew my fellow nurses deserved. That's when I decided to create that category myself."
It's not uncommon for patients to want to give their nurses gifts, O'Brien said, but most gifts are foods and sweets. O'Brien wanted to create something to promote self-care among nurses. "As nurses, we spend countless hours caring for others, and sometimes, if even for a brief moment, we want to be cared for as well," she said.
Each Nightingale Express box features items commonly used by nurses, like a badge reel, as well as items that allow each nurse to pamper his or herself. "Each purchaser is also able to give us a little bit of information about the recipient nurse upon check-out. This allows us to better curate each box – choosing from different colors, scents, patterns – based on this information," O'Brien added.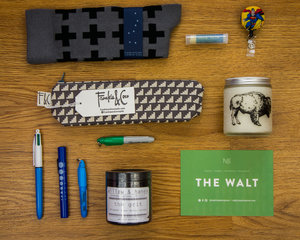 Nightingale Express currently offers five different boxes ranging from $26 to $90. The boxes are named after influential nurses and, depending on which box you order, feature products specifically for women or men. "The Mary," for example, is named after Mary Eliza Mahoney, the first African American woman to become a registered nurse.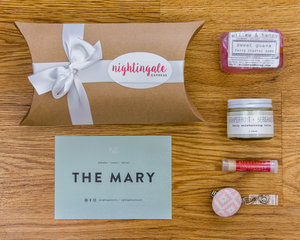 "I have been thrilled with the responses we have received so far," O'Brien said. In the time since Nightingale Express launched, less than two months ago, O'Brien says both customers and nurses have loved the boxes. "Of course," she added, "any gesture of thanks is amazing and much appreciated by nurses."
Photo Credit: Bobbie Rebecca Photography
Originally published: October 31, 2016