People Confront Negative Thoughts About Themselves in Bold Photo Series
---
This photo project is aiming to remind people of something important — negative thoughts often have another side.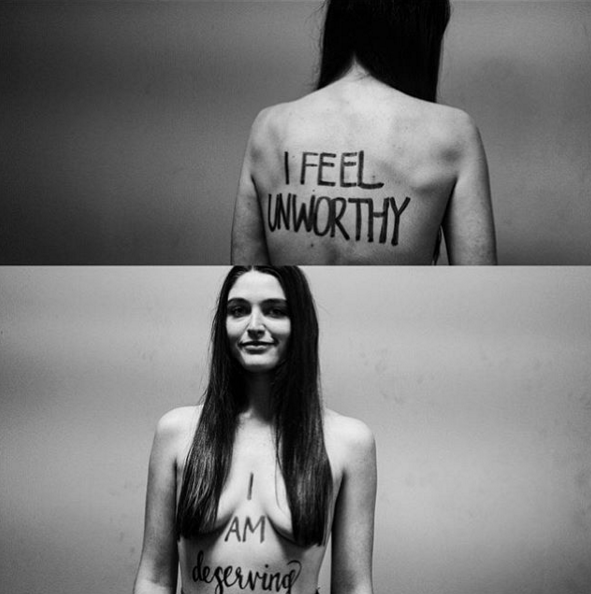 Abbe Dembowitz, a 22-year-old student at Pace University in New York City, started the Turn It Around Project to help people shift their perspectives. The project consists of about 50 photos so far, where people write their innermost fears, insecurities and negative thoughts about their bodies. Then, on the other side of their body, they write a positive affirmation to finish the thought.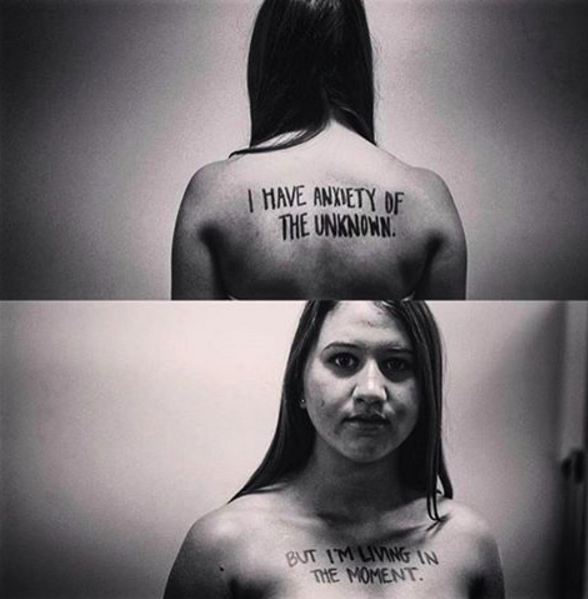 Dembowitz came up with the idea with some friends after she experienced a dark time of negative thoughts. While a student at University of Maryland, Dembowitz felt plagued by insecurities and fears of inadequacy, so much so that it affected her performance at school and her social life. She took some time off and starting going to therapy. There, she learned a lesson she's never forgotten.
"One of the best things I learned in therapy was this: 'You can't control your first thought, but you can try to control your second and third,'" Dembowitz told The Mighty. "Whether it be that you're not good enough, that you're never going to be OK, or if you're feeling sad or anxious, you can't always control feeling those things, but ultimately you can try to turn it around and have the second or third thoughts be positive ones."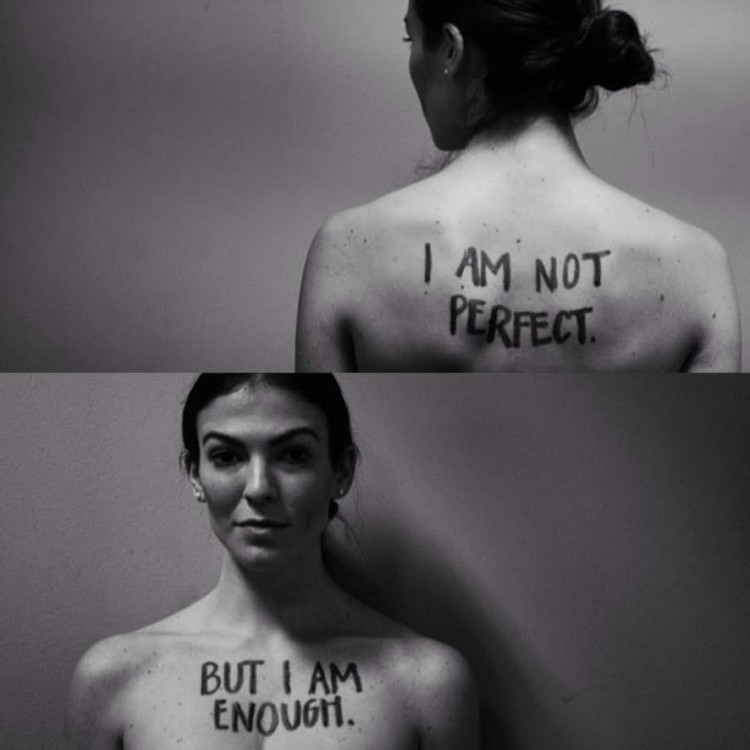 Dembowitz wanted to spread this message and create a community of people to support one another. Each photo shoot starts with participants talking about their fears and insecurities with everyone present and then brainstorming the positive affirmation they want to include. It's a safe space for people to be vulnerable and know they aren't alone.
"We aren't professionals; there is a space and time for therapy and someone who can professionally help you, but I think it's also crucial for people with mental health issues to have a community full of people who understand," Dembowitz told The Mighty. "You don't have to feel alone."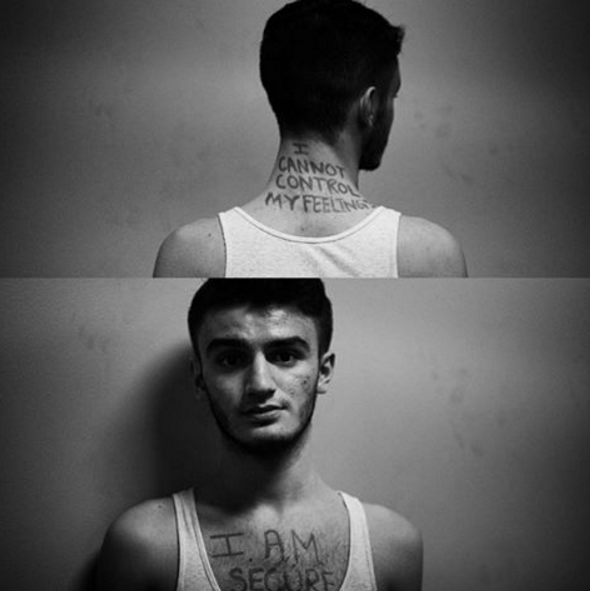 Since the project launched in November, Dembowitz says they have received an outpouring of support, including messages from people all over the world saying how it has helped them. They are currently raising funds to take the project on the road and have plans to tour colleges and high schools across the nation to spread their message of acceptance and positivity.
See more photos from the project below: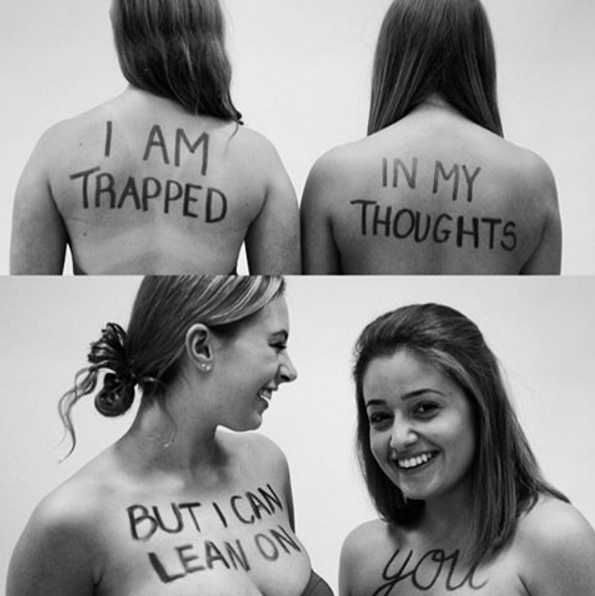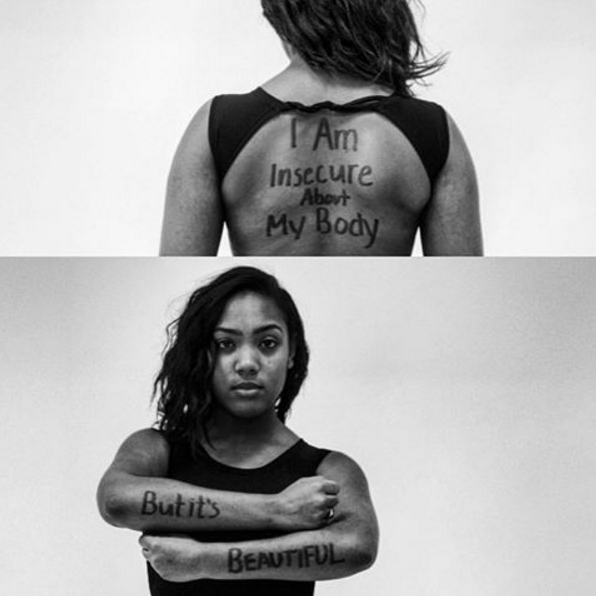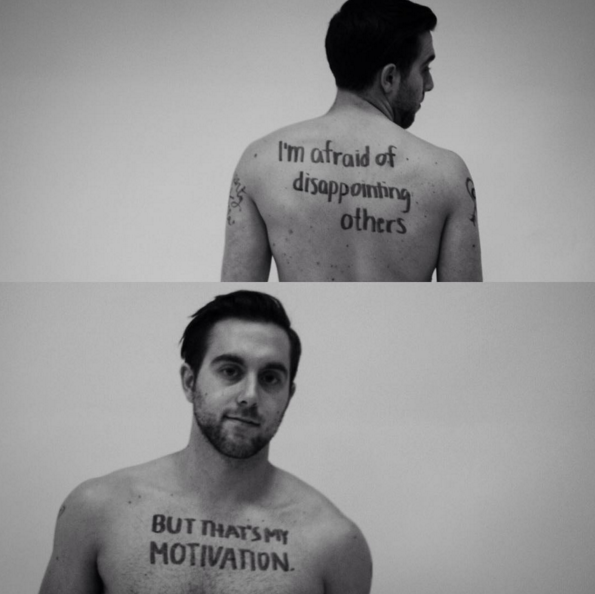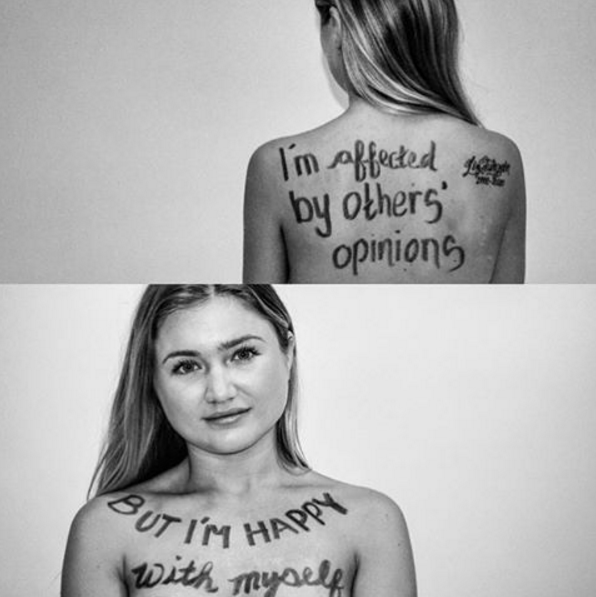 Originally published: February 26, 2016