When 2 People Refused to Move From the Train's Wheelchair-Accessible Area
---
It was the last day of our holiday in Melbourne, Australia. The plan was to catch the train into the city one last time to do some last-minute shopping, have lunch at one of our favorite restaurants and catch a movie before heading to the airport.
We boarded one of the wheelchair-accessible cars as we'd done the three days previously. As always, it was busy. People were standing in front and behind the accessible seating area, and the seats themselves were full. Two rows of three people sat on elongated fold-up seats on each side of the car. On one side, a woman was with her elderly parents. On the other, a teenage boy sat next to two women.
"Excuse me, we'll need those seats," my friend said, pointing to my wheelchair.
While I obviously didn't need a seat, I needed the space for both my own comfort and the ease of people getting on and off around me.
The teenage boy got up quickly, skateboard in hand. The other two people, however, did nothing.
"Excuse me, we need those seats," my friend said again.
No response. Just blank stares and deadpan gazes.
With the train about to leave, my friend awkwardly positioned my wheelchair in front of the seat where the teenage boy had been sitting. My footplates knocked the grocery bags of the elderly man opposite me, which left no space for other passengers to walk through to get to the doors. Still no response.
At first, I was shocked. I had never had this experience before.
Then I questioned whether I was jumping to conclusions; after all, not all disabilities are visible, and it's possible they needed to sit down. But I figured they would have said something if this was the case.
And then, for a few moments at least, I was angry. Angry at the lack of response. Angry at the arrogance. Angry that despite seeing my friend struggle with my chair and the lack of space it created, they still didn't move.
But then, as I listened to the click-clack of the train wheels on the rails, I began to think of all the people recently who, unlike the people next to me, had shown me kindness and respect.
I thought of the couple at a busy café who had offered the other half of their table to us.
I thought of the lady at the department store who asked me if I needed her to reach any clothes for me.
I thought of another shopper who offered to move changing rooms because the one she was using was bigger and easier for me to fit in.
I thought of the fellow bus passenger who asked me what stop I was getting off at so he could put the ramp down for me.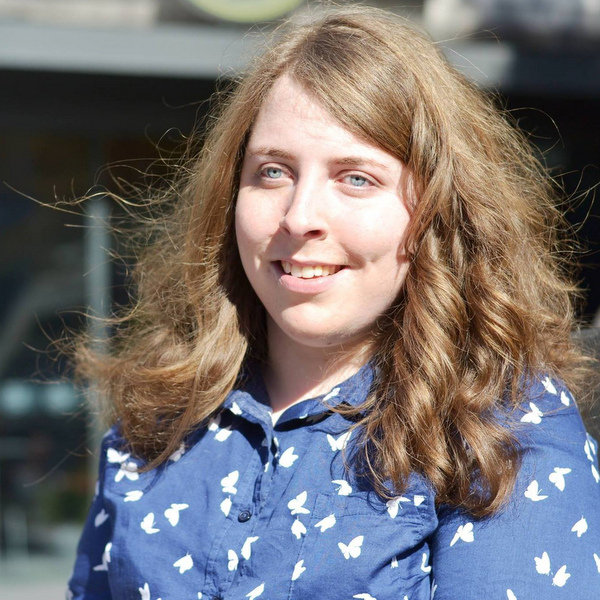 I thought of my friends who always go out of their way to make sure I'm included in outings; who automatically look for the most accessible route when we are going somewhere new; who push me when I ask; who drive me places; who call restaurants to check if they are accessible before making reservations; who help me try clothes on when I'm shopping; and who are always there when I need someone to confide in about experiences like this.
And then I thought of the women who refused to move, long gone by now, and no longer felt angry, but grateful that they had given me the opportunity to take stock of all the good in the world.
The train arrived at our station. A man standing near the door got out so it was easier for us to get through.
"Thank you," I smiled.
Mutual respect, just as it should be.
Originally published: August 11, 2015